Wedding Dress Story
By Rebecca K.
"I purchased my dress from Vera's Bridal in Madison WI. I was going wedding dress shopping for the first time with my mom and sisters.
Unsure what type of dress I wanted, I saw this shopping trip as more of a trial run and had no intention of buying a dress that day.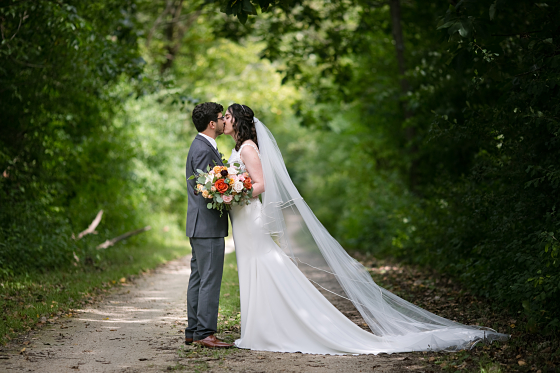 When my mom saw the dress on the mannequin at Vera's, she insisted I try it on first. I admitted that it looked gorgeous on the mannequin but wasn't sure how it would look on me.
Turns out the dress fit beautifully and was so comfortable! Not believing that the first dress I tried on could possibly be the one, I tried on 5 or 6 others but they all fell flat.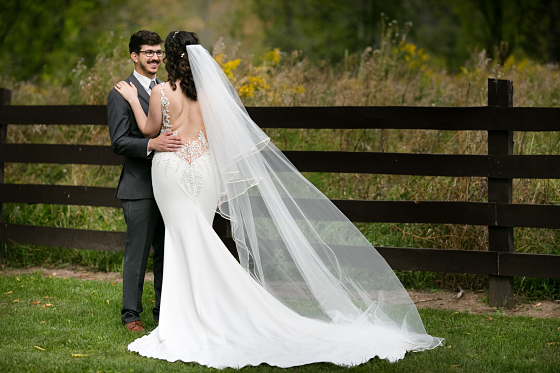 Finally I put the first dress back on and got all decked out with a veil, headpiece and bouquet. My sister, mom and I all started crying because we knew this was the one."
When we received Rebecca's gown, it was in excellent condition and no repairs were necessary. The dress was only mildly dirty on the hemline.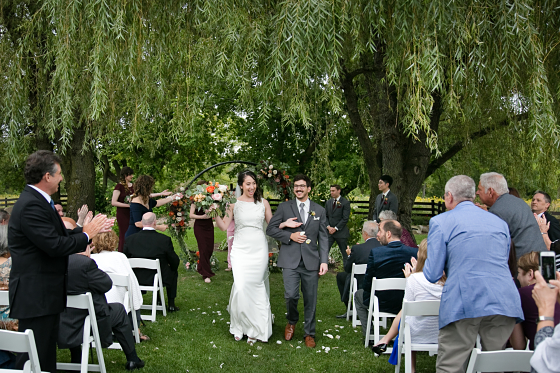 Rebecca selected custom wording for her gown's preservation label: "Brides Maiden Name: Rebecca Elizabeth C.W. Groom's Full Name: Nathan Frederick K. Date: September 7 2019 Location: The Barn at Harvest Moon Pond – Poynette, WI."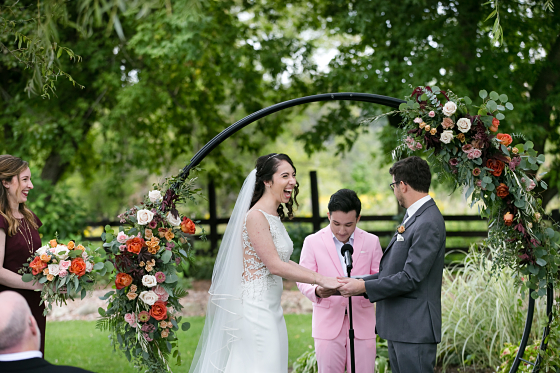 Rebecca chose the Heritage Couture™ package for the Slim Style Wedding Gown Cleaning and Preservation which is suitable for all fabrics & most gown styles. She then chose the Museum Method™ preservation and she can now admire her gown anytime.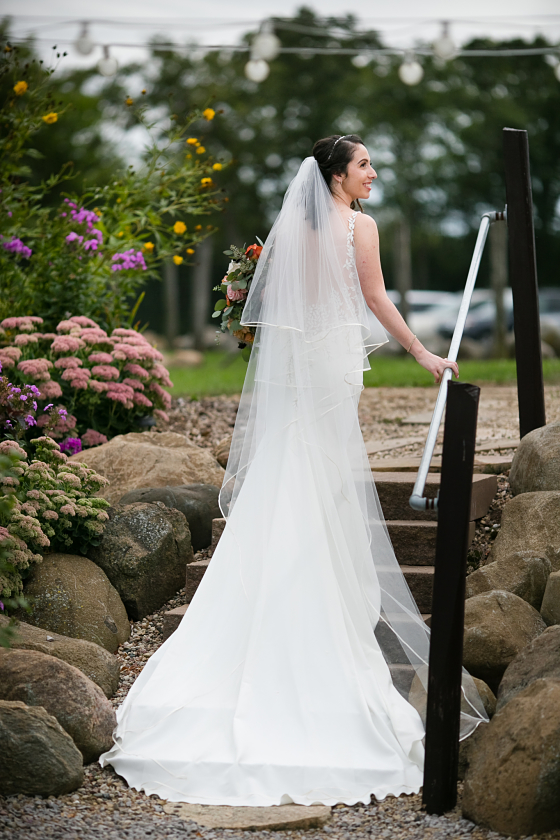 Do you have a gown that needs wedding dress preservation? Get a Free quote today and let our experts take care of your dress with the same tender loving care.