A Vintage Wedding Dress Story by Chelsea
I purchased my vintage wedding dress on Etsy. The listing for the dress didn't leave much to be desired; the satin gown with box pleats, beaded lace appliques and modest train. It was beautiful but it was wrinkled and yellowed from age. At $32 (I've never been one to pass up such a great bargain) I purchased it anyway!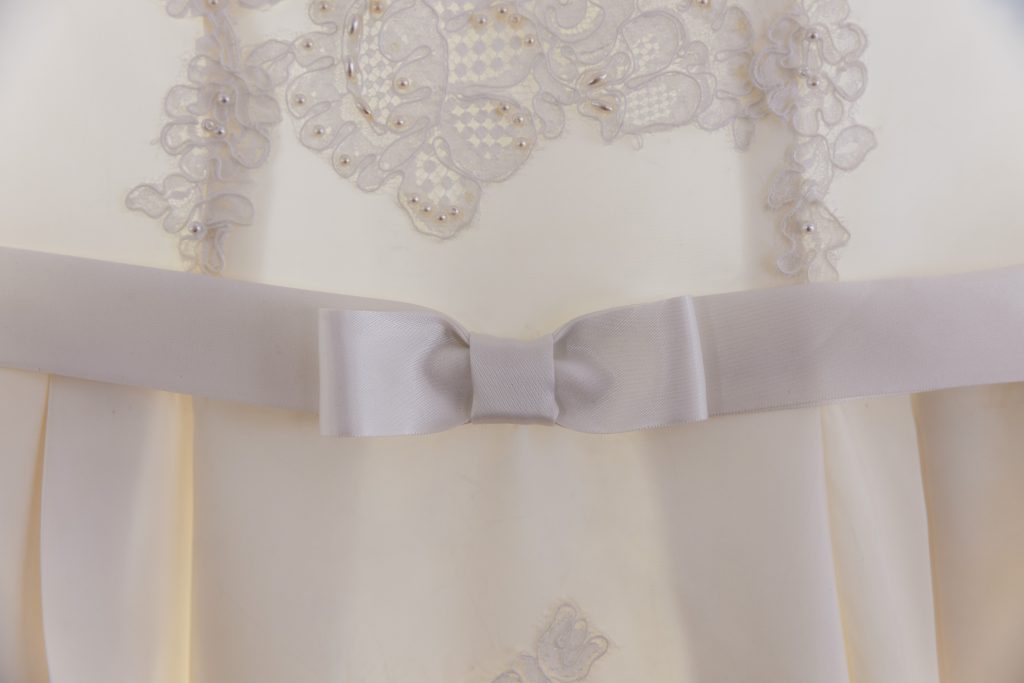 The day it was delivered, I asked my mom to come over and help me try on the dress. Much to our surprise, it fit like a glove and we both had the bridal moment I'd always dreamed of-not in a fancy salon but standing together in the middle of my bedroom floor. We both cried because this is the dress that I will wear on my wedding day.
The following weekend my mom and I took my dress to a local seamstress who specializes in redesigning vintage gowns. Together we decided to make several small changes, like removing the long, princess sleeves since I was planning to get married in June.
In March 2020, news of the coronavirus pandemic threatened our wedding plans. Naturally, I responded with fear and negative thoughts, which spiraled out of control in my mind. Would Landry (my soon-to-be-husband) and I be able to have our wedding? What if we have to postpone-or, even worse-cancel? Why is this happening to me?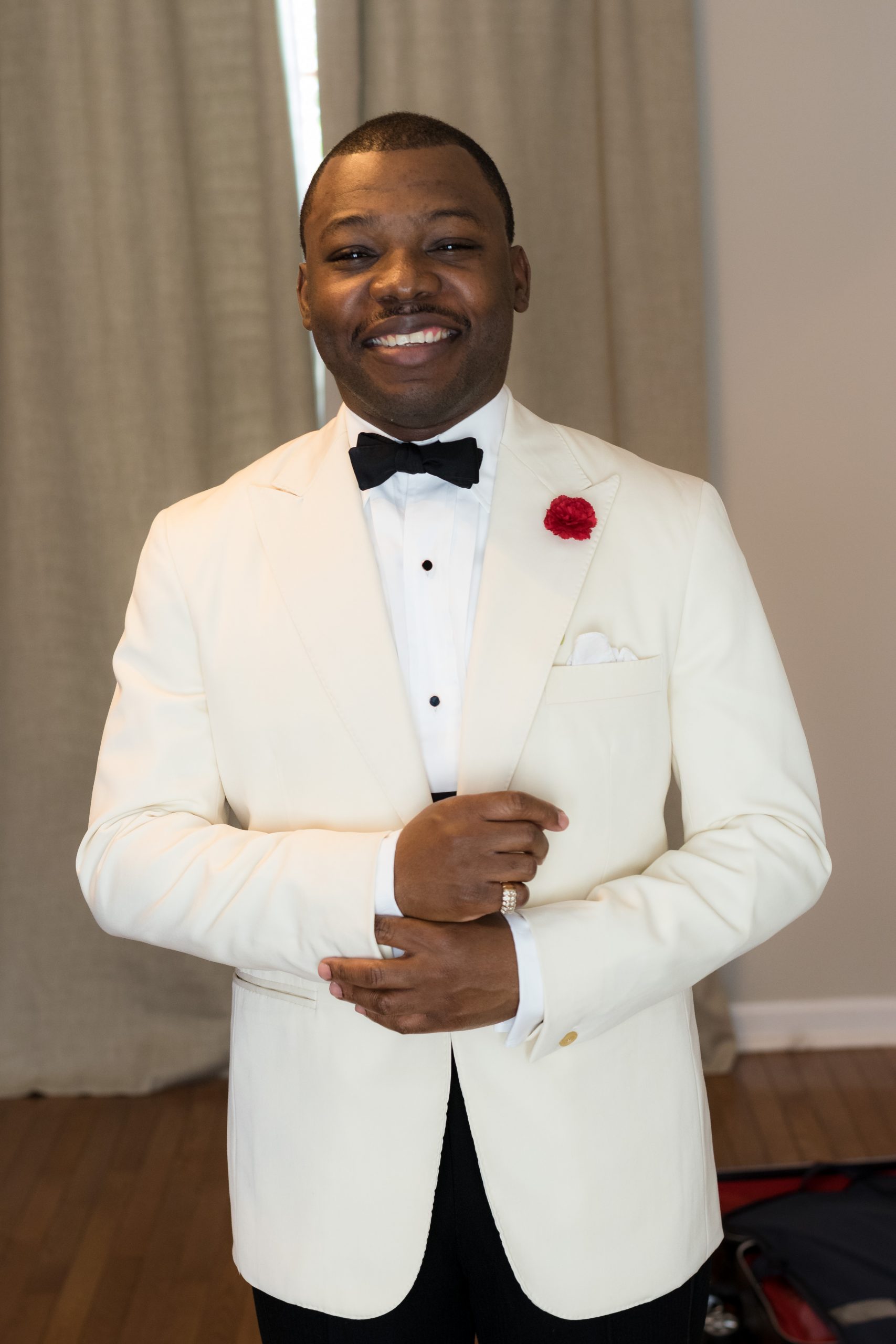 Landry and I are Christians and he reminded me in this season of panic to pray and to be faithful. It was a stressful time but in the three months leading up to our wedding day, we began trusting God together for our wedding day. While weddings were being postponed and cancelled all around us, there seemed to no end in sight to the mandated restrictions on weddings. I prayed that the Lord would make an exception for us and protect our wedding day.
One night before bed, I read and wrote down scripture referencing how good and faithful the Lord is…over and over until finally I had a EUREKA MOMENT! Planning our wedding had become an idol in my life. I knew God wanted me to surrender it to Him. So… I did.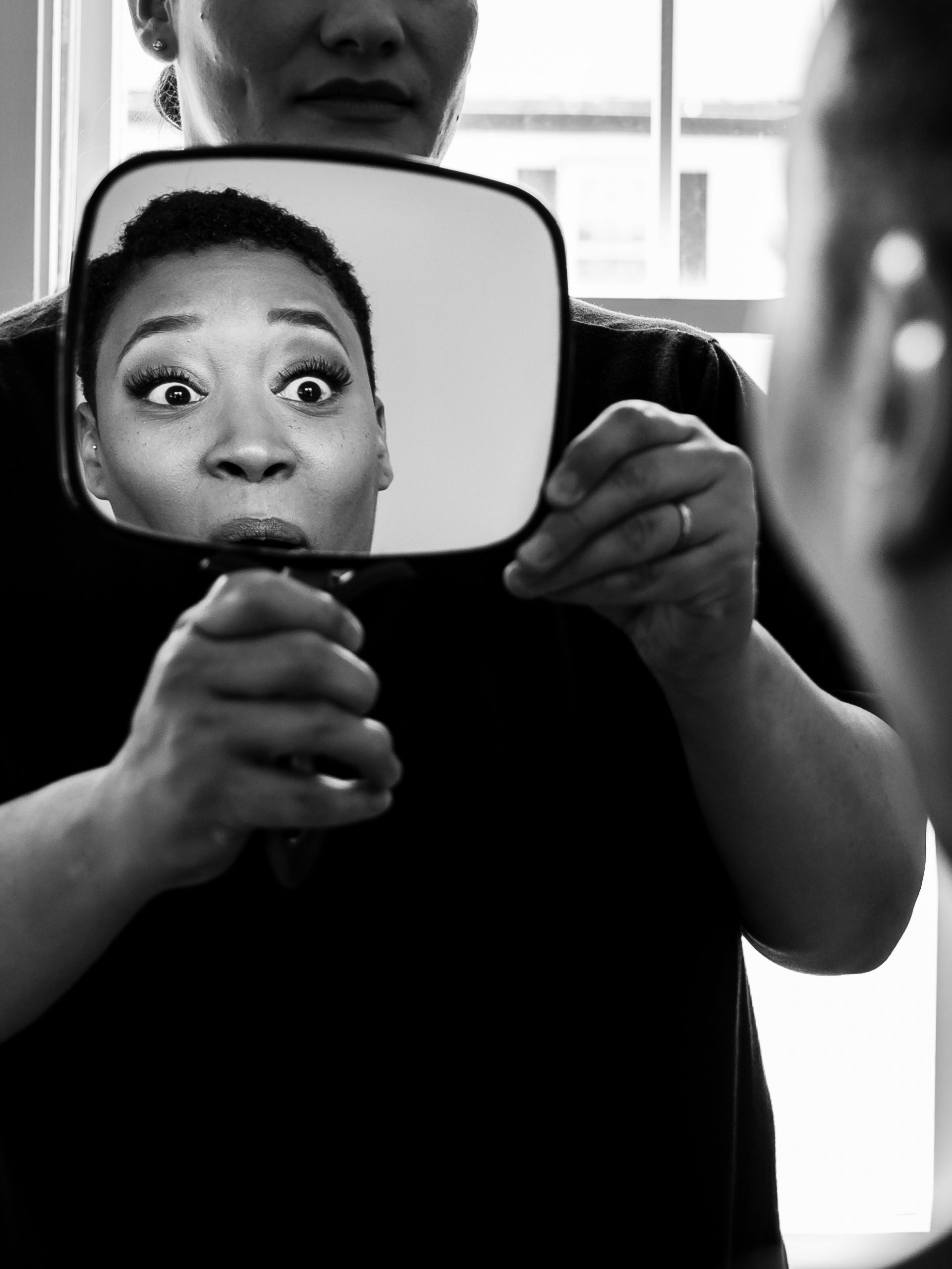 When the alterations to my wedding dress were finished, it needed to be cleaned. Unfortunately, the cleaners we were planning to use had closed due to COVID-19. Instead of panicking, I prayed. Soon after, I found Heritage Garment Preservation online and shipped my dress to them.
A few days later I received a phone call from Heritage expressing their concerns about my dress. It was not in as good of condition as I thought, they were worried it could disintegrate. I was devastated but decided to hope for the best and proceed. Several days later, the HGP team called to tell me my dress survived the restoration process. I was blown away! My beautiful dress had been restored and this wasn't luck…it was grace.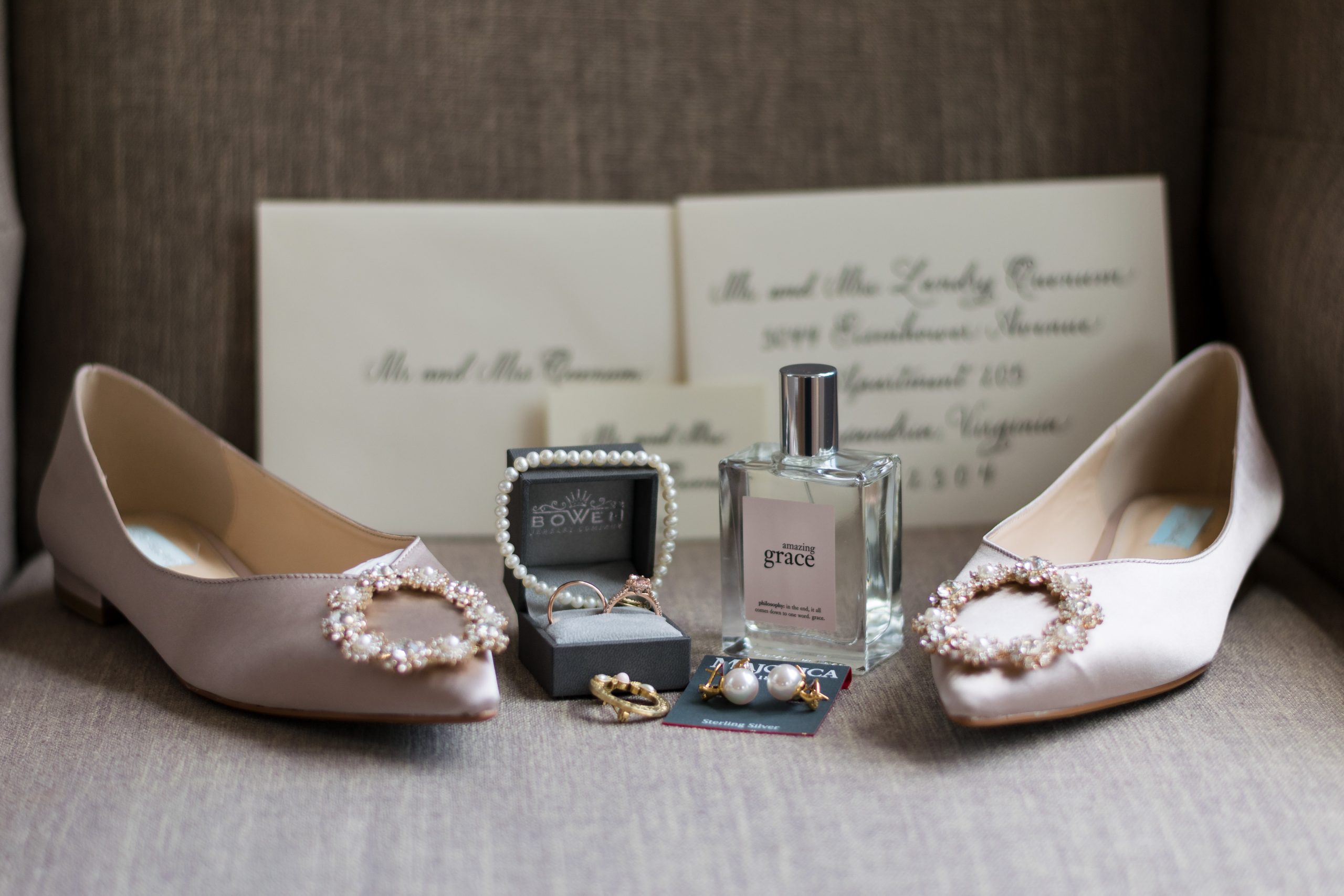 At my final dress fitting, I noticed a BLUE SATIN RIBBON tied into a bow, sewn into the bodice of my dress on the right side. It made me smile and I was delighted to have "something blue" when I walked down the aisle a few weeks later.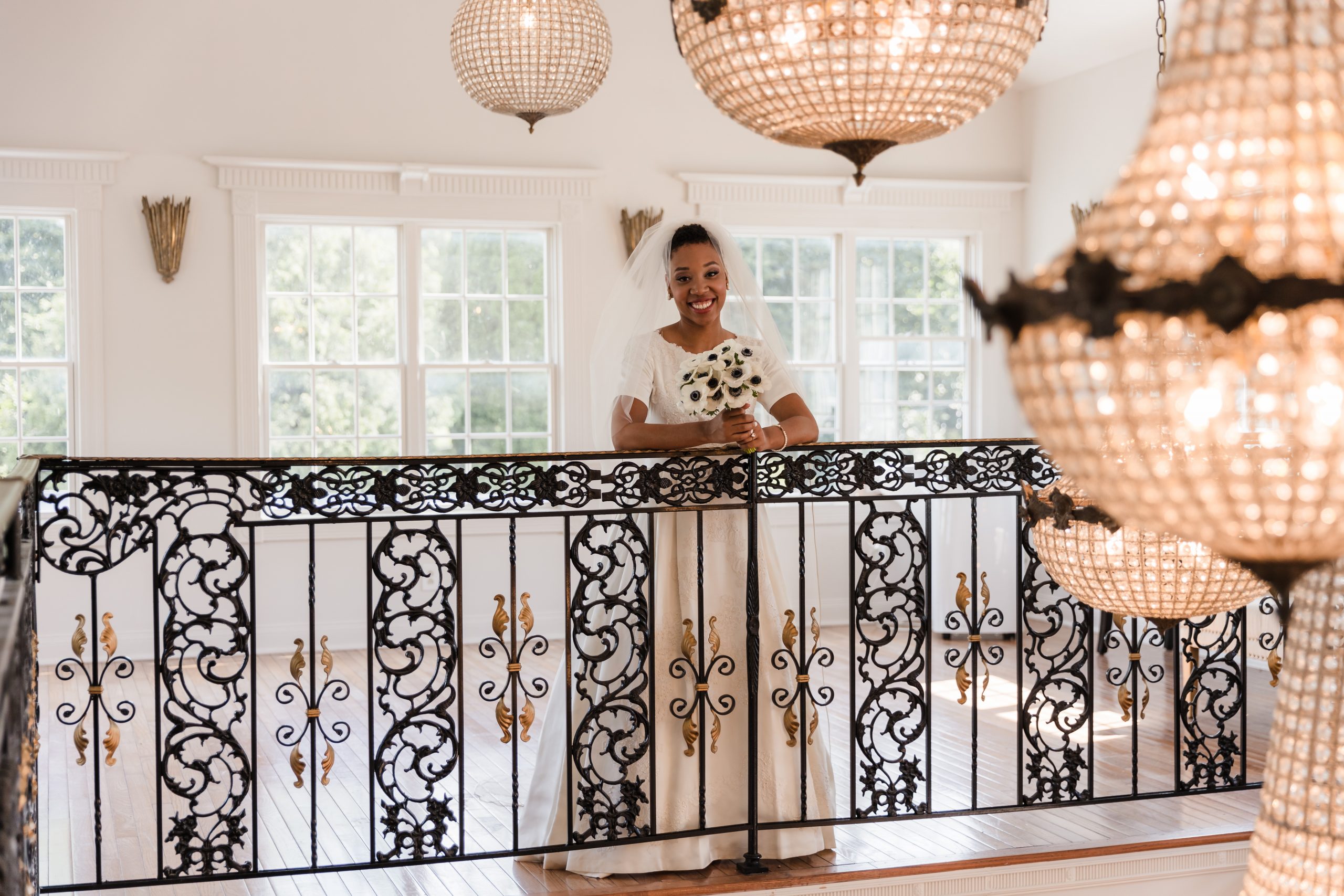 Now… little did I know this blue ribbon would have such meaning on my wedding day. A few weeks prior, my husband and I asked a dear friend, and minister, to give a blessing before dinner at our reception. As he began to release blessing over us, he shared a vision he received from the Lord (weeks before) to give to us:
I saw the Lord Jesus Christ join your hands together, wrapping a blue satin ribbon around them. He fashioned it into a perfect bow. The Lord says, "I'm tying a bow on this union."
Immediately, I began to cry. No one knew about the blue bow inside my dress, except my mom and husband. Looking back at the photos of our wedding day, blue ribbons tied into bows were visible throughout the day. They were fastened onto the pews at the church where our ceremony was held and placed around the food table.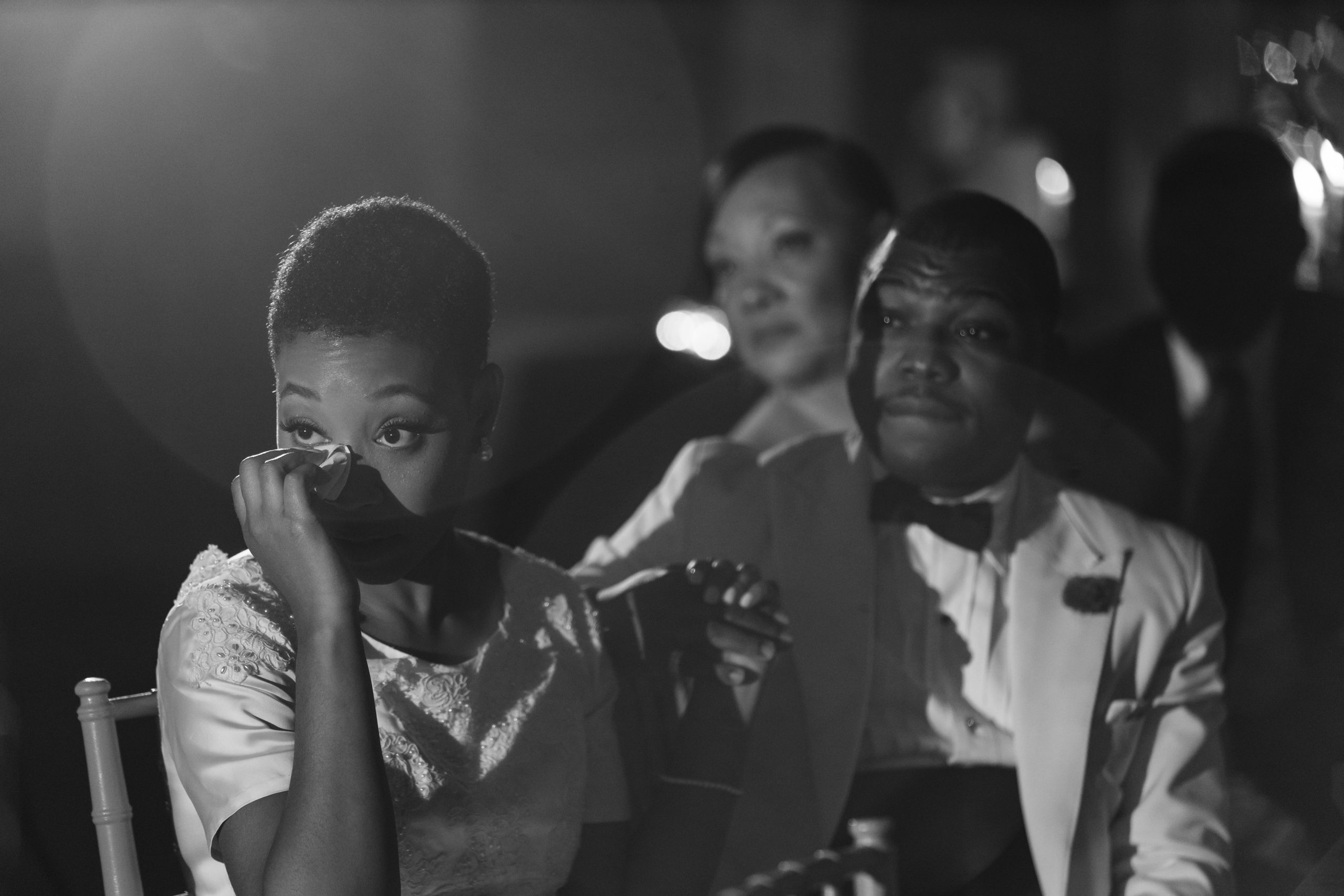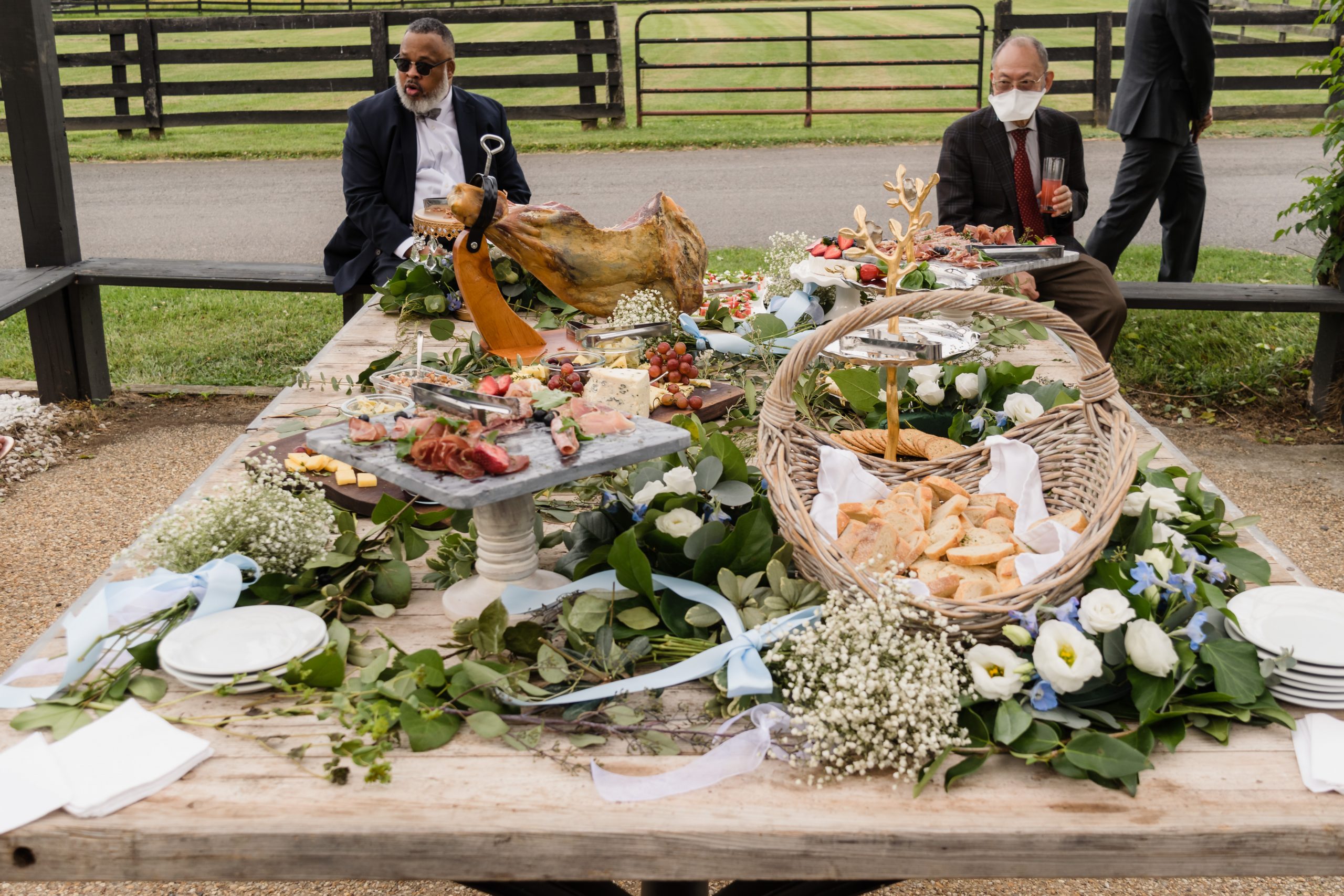 I later asked the HGP team about the blue satin ribbon. Amanda, the lead-expert restoration team member, shared a beautiful story about how she felt prompted by God to sew the bow into my dress. It was the sweetest, most precious wedding gift from the Lord, reminding me that He loved me, cared about my wedding day and that He had been with me all along.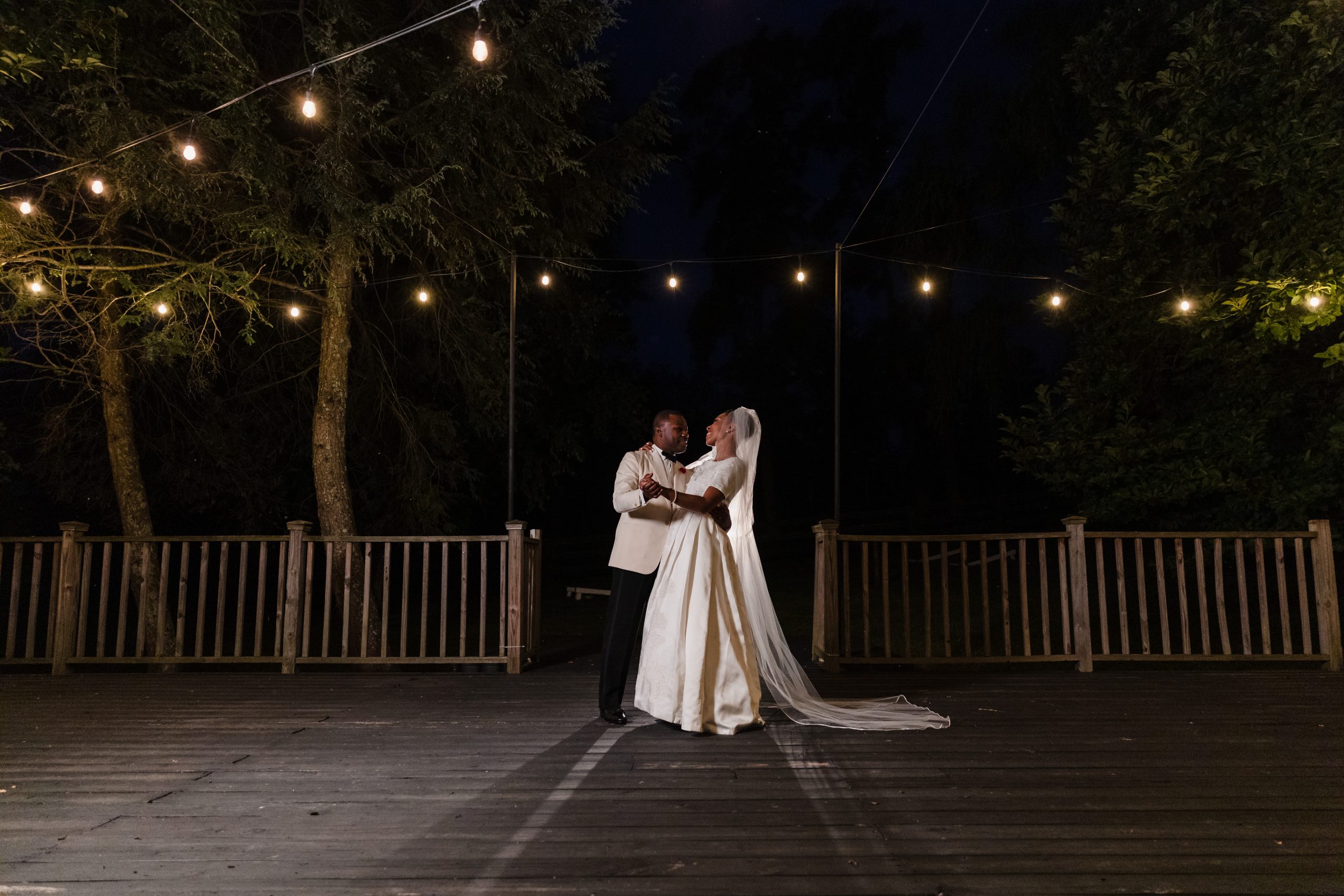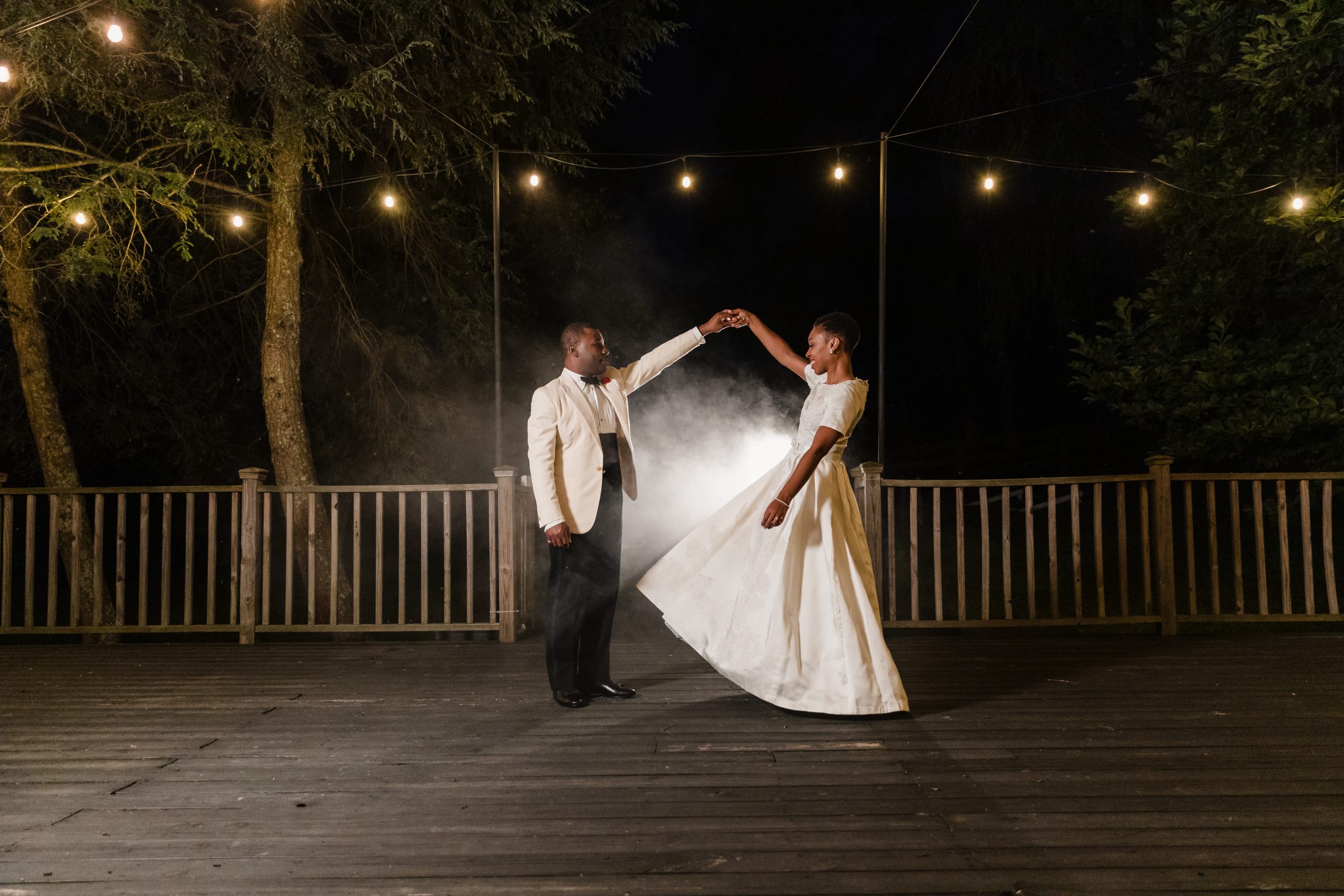 Chelsea's Gown Restoration
We spoke to Chelsea several times regarding her dress. Originally, we were not going to take the risk to restore her dress with all of the things that could potentially go wrong. Chelsea had the dress altered before sending in for restoration. The original holes were very visible… we were concerned that they holes would grow larger. The dress also had paper interfacing lining which often tears or stretches during the restoration process.
The satin dress came to us with hard creases that had sat over a long period of time. It is sometimes impossible to press them out without causing damage due to fragility of the material within the folds. Chelsea's dress was yellowed with several oxidation stains. The pearl buttons had lost their luster and refused to shine.
The HGP team was able to lift the yellowing and oxidation stains. The shade of white that the dress fought to return to is absolutely beautiful. The dull pearl buttons were replaced with new ones to match, adding the 'perfect pop' to the restored dress. The loose appliques were secured.
The turnaround time for Chelsea's gown restoration was less than 2 weeks… nothing less than a miracle. The HGP team usually allows 10-12 weeks to restore heirloom garments. The initial concerns in the beginning for Chelsea's dress were handled with EXPERT care, knowledge and experience by our team. We thank Chelsea for choosing Heritage Garment Preservation and trusting us with her treasure.
Chelsea chose the Average Style Wedding Gown Restoration Package – Gown Age: 60-80 Years – Heritage Select Package – Priority Service http://www.heritagegown.com/shoppingcart/products/Average-Style-Wedding-Gown-Restoration.html
Do you have a gown that needs restoring? Cleaned? Preserved? Cleaned and Preserved? Get a Free Quote https://www.heritagegown.com/wedding-gown-restoration-quote/ today and let our experts take care of your dress with the same tender-loving-care.
Chelsea's Wedding Dress & Wedding Details: Venue: The Manor at Airmont Design: 3 Plus 2 Designs Coordination: Sweetly Southern Events LLC Flowers: LeRoy French Flowers Gown: SIB Vintage Hair: Monisha Brown Beauty Make-Up: Angela Sutak Photographer: Benz Studio Photography