Your wedding dress restoration includes: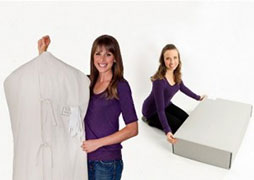 Choose Museum Method™ or
Heritage Box™ Preservation
---
Looks Like New Now

   By Joelle
Heritage did a fast, beautiful restoration on my mother's 1963 satin wedding gown. It had received water damage in a flood and had molding and yellowing throughout. It looks like new now! Thank you!