By Stephanie Perez
I wore this gown on May 6th, 2017 in Ventura, California. We had an outdoor beach ceremony. When I first started dress shopping I was actually looking for a simple flowy dress but didn't have much luck. I took a road trip to visit my friend in New York City and she suggested we do some gown shopping there.
We went to RK Bridal
and the week before I had been searching online to see which dresses I wanted to try on. It was a huge warehouse and since we were going on Saturday we needed to be prepared. Anyways I saw this dress online and loved it. It was the first one I tried on at the store followed by my other picks. I just knew it was the right dress and my friend said I was glowing.
 I got my dress altered in Michigan, where I live. Since the dress is so huge it was a challenge to get it to California. It was cheaper to buy my dress a ticket than to ship it. We definitely got some looks at the airport.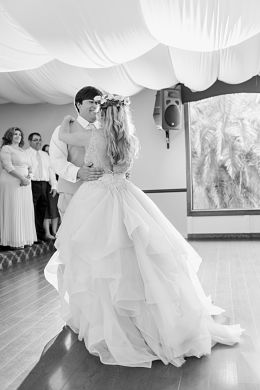 The first dance…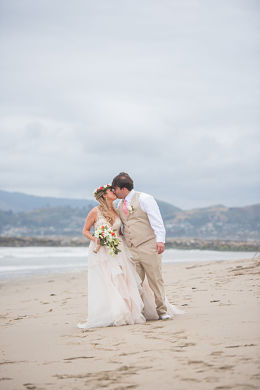 A kiss on the beach…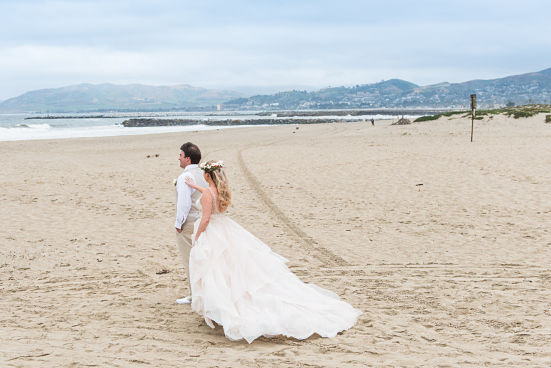 A perfect day for a beach wedding
Stephanie's Wedding Dress Preservation
We absolutely LOVE Stephanie's dress! But because of her beach ceremony there was sand trapped in the hemline which required us to let the hem out so that we could clean it thoroughly. We also did some minor repairs to the bodice, and button loops.  Stephanie's wedding dress was then preserved for herself and her posterity with our Museum Method wedding dress preservation. 
Stephanie's wedding dress now looks perfect and ready for the next bride to wear.  Get a free quote for your wedding dress preservation today.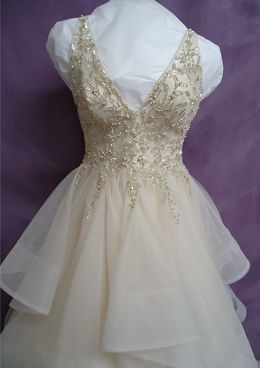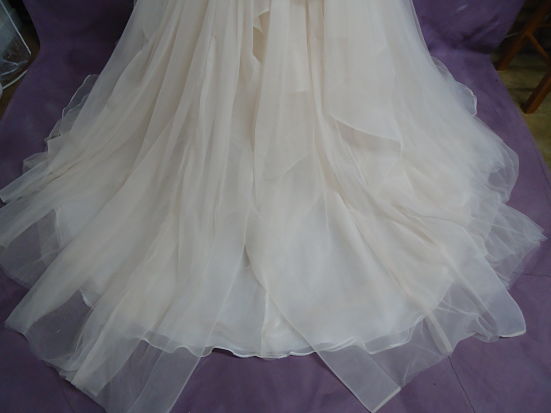 HGP's expert wedding dress cleaning removed the sand in Stephanie's wedding dress hemline. It is now perfect again!