Mackenzie Killion wore this beautiful lace and organza wedding dress for her wedding. It was purchased at Vera Wang San Francisco. Mackenzie had the dress customized by adding lace removable sleeves to wear during the ceremony and cocktail hour. The sleeves were taken off during dinner and dancing. The results were spectacular.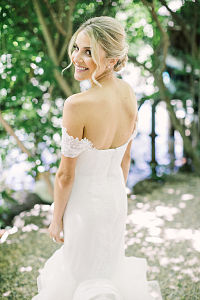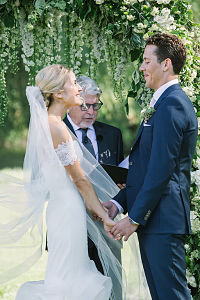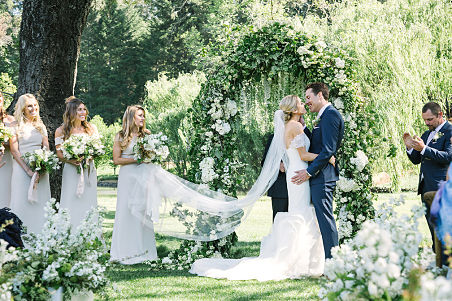 Wedding Dress Preservation
Mackenzie had a beautiful outdoor wedding and her hemline showed it. Fortunately, she ordered our Heritage Couture™ wedding dress preservation service which includes repairs as well as thorough hand cleaning and museum quality wedding dress preservation.
When we received her  wedding dress it not only had a very dirty hemline, it had debris tangled in the organza that we carefully removed by hand. We gave her hemline a chemical soak to return it to a pristine condition. We also repaired the lace at the zipper, the veil where the comb meets the tulle and trimmed frayed edges. Finally we preserved her wedding dress with Museum Method™ wedding dress preservation.
Mackenzie will be able to enjoy her wedding dress for years to come. Get a free quote for your wedding dress cleaning and preservation today.