by Simone Ithier
My fiancé proposed to me in Ireland June 15, 2016. I actually found the dress' designer, Anna Campbell, on Pinterest. I fell in love with her gowns. A week after we got back I did some research on where I could find her dresses since she is out of Australia. There's a lovely little boutique in one of the neighborhoods of Chicago called Alice in Ivory. It was the only place in Chicago that had her dresses. I tried on 3 of Anna Campbell's gowns and fell in love with my dress, the Annabella. It was the 2nd one I tried on. The simple elegance of the skirt with the delicate ornate bodice and the gorgeous sleeves won me over. I felt timeless in it,a dress that was simply elegant.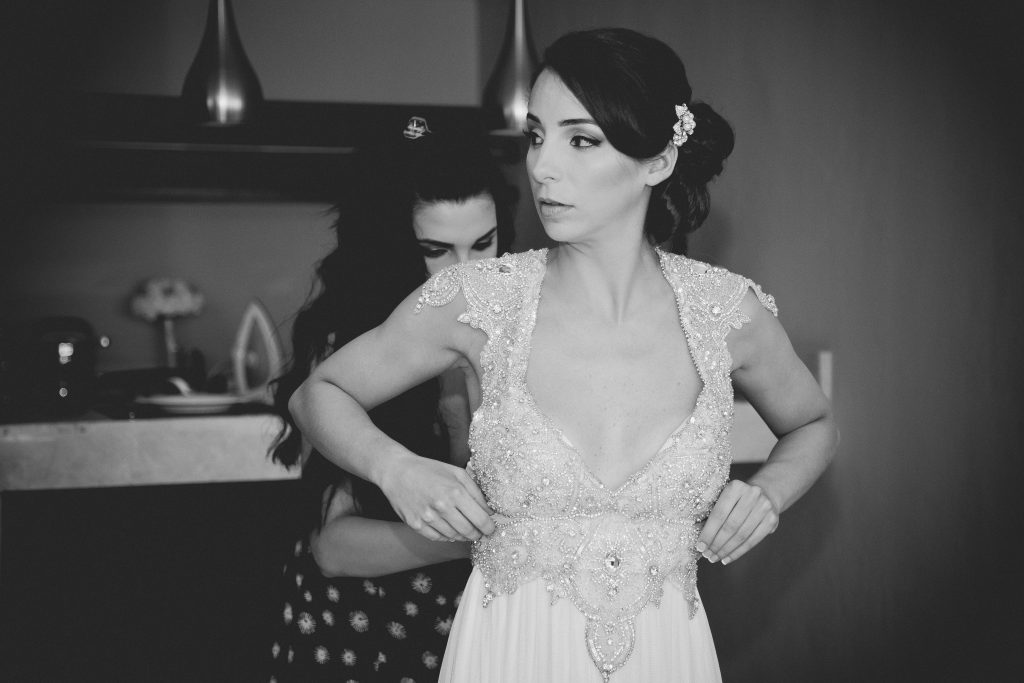 The day of our wedding, June 3, 2017, my husband turned to me and said, "You look lovely, like you stepped out of the 1930s, a classic beauty." It was exactly how I wanted to look on my wedding day. I wouldn't change a thing.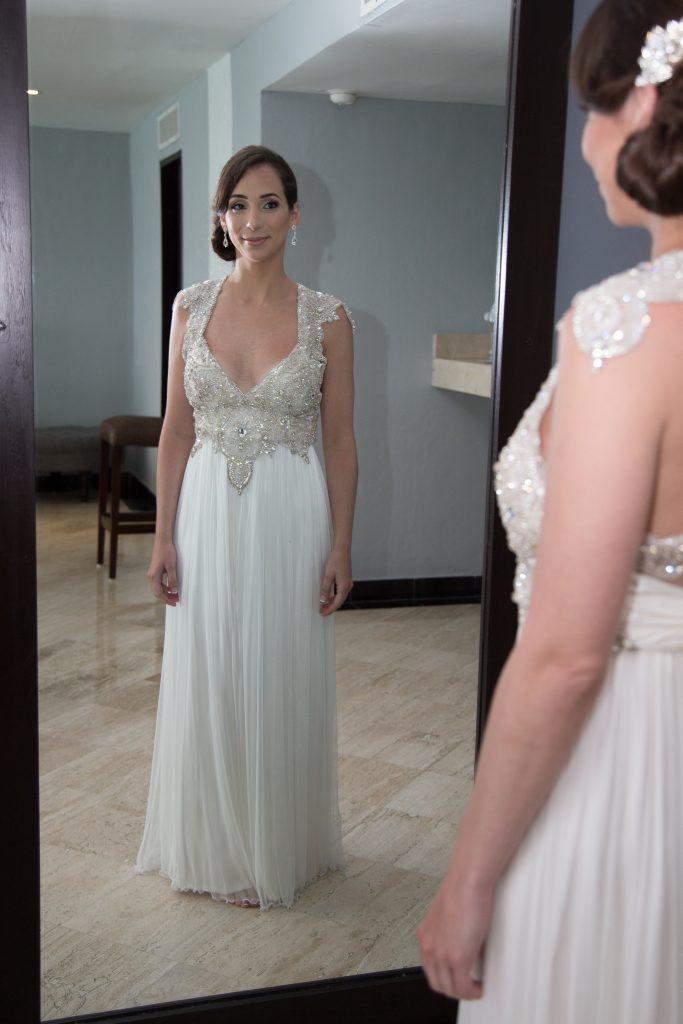 Want to read more wedding gown stories? Read them here. Feel free to share your own love story or wedding gown story in the comments or on our Facebook page!
Do you have a gown or other important heirloom you'd like restored and preserved? Check out our packages here. Want more before-and-afters? See more transformations here, on our INSTAGRAM, and on our Facebook page!