A Wedding Dress Story
By Laura H.
"The search for my wedding dress was such a special day! My mom, mother-in-law, maid of honor, bridesman, and I made a day of it. It is one of my favorite memories of the wedding planning experience.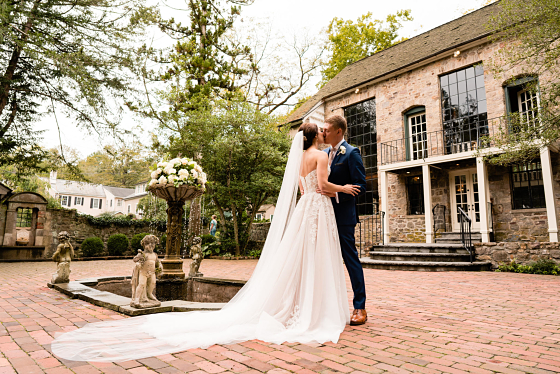 My dress came from RK Bridal in New York City, and was one of the first dresses I tried on. True to the experience of many brides, my wedding dress ended up being nothing like I had imaged I would wear on my wedding day. I thought for sure that I didn't want a strapless dress or beading, but the consultant encouraged me to give it a try.
I put it on and fell in love! It was light to wear, unique, easy to dance in – I didn't want to take it off. We continued to our other appointments, but it was always the dress I measured anything else against. I came back for it the next day.
To other brides searching for your dress, my advice would be to come in with a sense of what you are looking for, but allow yourself to keep an open mind. Have someone take photos of you in your dress choices, if possible. Your body language speaks volumes when you are wearing something you feel fantastic in and can make the decision much easier. I hope you find something that makes you feel beautiful and feels like you!"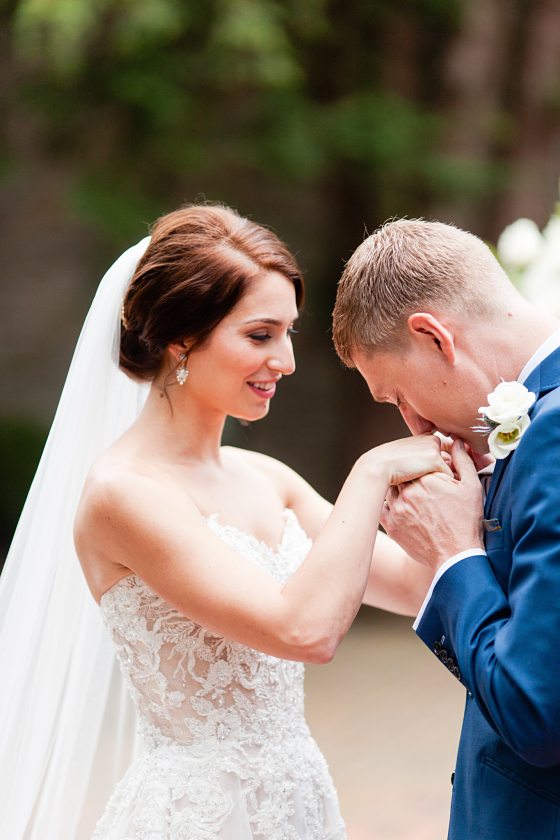 All photos courtesy of Casey Fatchett Photography.
Laura's Wedding Dress Preservation
Laura's gorgeous wedding gown was mildly dirty and needed a few tears and holes repaired, but was in fairly good shape upon it's arrival. And her cathedral veil was in great condition.
Laura selected custom wording for her gown's preservation label: "This dress was worn by Laura September 23rd, 2018 when she married Stephen at HollyHedge Estate New Hope, Pennsylvania".
For Laura's dress, she chose the Heritage Select™ package for the Average Style Wedding Gown Cleaning and Preservation which is suitable for all fabrics & most gown styles. She then chose the Heritage Box Preservation Method™ which is easy to store and will protect her gown for many years to come.
Do you have a wedding gown that needs wedding dress preservation? We'd love to help you. Get a Free Quote for your wedding gown care.