Wedding Dress Story
By Ariella
"After having no luck at the first wedding dress store that I visited, I was discouraged and doubtful on whether or not I would find a dress for my special day.
Those feelings disappeared as soon as I walked into Here Comes the Bride in San Diego, where my older sister had found her beautiful wedding dress.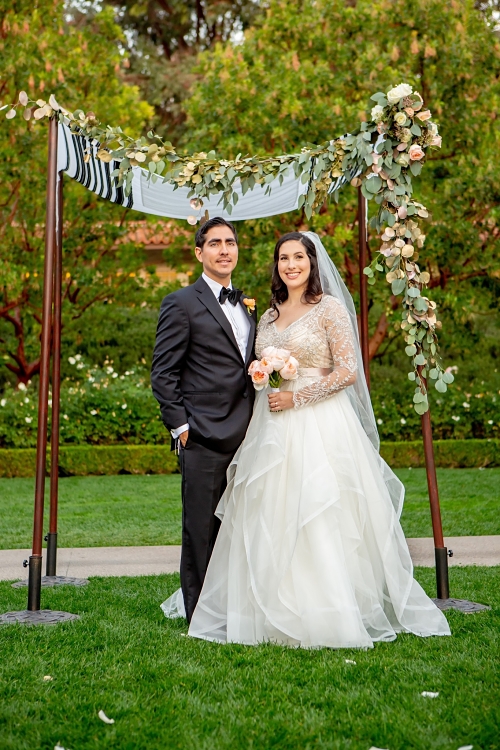 I guess the third time really is the charm, as the third dress that I tried on turned out to be the one!
With its unusual jeweled top, open back, and graceful skirt, I knew that I had found my dress!"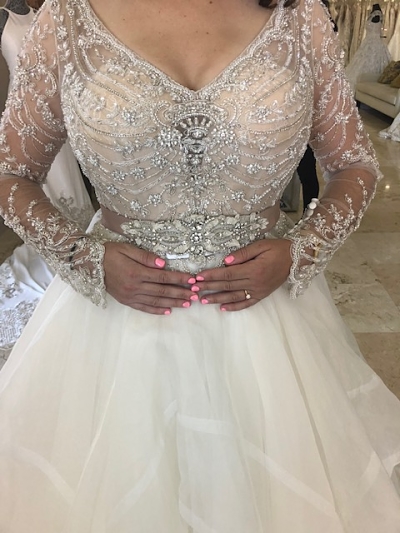 Ariella's Wedding Dress Cleaning and Preservation
When we received Ariella's dress, it was mildly soiled with wine stains on the first layer of the gown.
Her gown also needed a few repairs: to fix a tear in the seam and a few loose beads needed to be tightened.
BEFORE

AFTER
We are thrilled with the results from cleaning and preserving this beautiful, beaded gown!
Ariella selected custom wording for her gown's preservation label: "This special dress was worn by Ariella when she married Daniel on December 23, 2018 at the Rancho Bernardo Inn Rancho Bernardo, California".
BEFORE

AFTER
Ariella chose the Heritage Select™ package for the Average Style Wedding Gown Cleaning and Preservation with the Museum Method™ which will keep her dress protected from damage caused by wrinkles and creases. And she can look at her gown anytime, as it is easily accessible with this preservation method.
Do you have a gown that needs wedding dress preservation? Get a Free quotetoday and let our experts take care of your dress with the same tender loving care.