Wedding Dress Story
By Cara P.
"My wedding gown is by Rue de Seine and it's called "The Avril". They design and create their own lace and no gown is pre-made or the exact same, they are all handmade and are only made when a bride orders that gown; it took 6 months to receive and was so comfortable to wear! It was purchased at Lovely Bride in California. We had our destination wedding in Greece, where my family is from (on the island of Milos).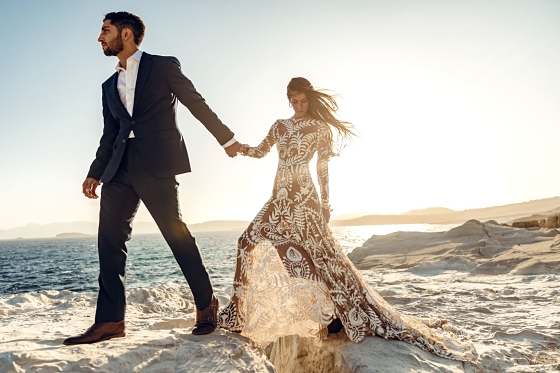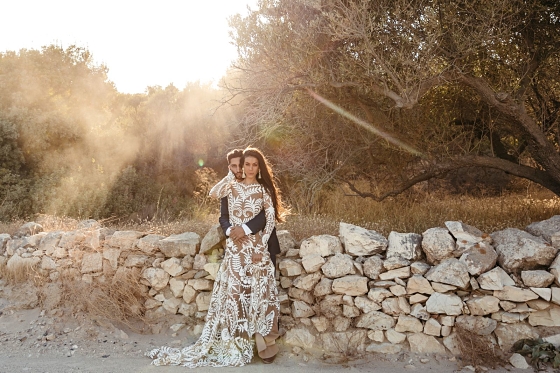 I knew this was the gown I wanted, when I found a photo floating around online of this gown. It took me weeks to hunt down the designer (who is based in New Zealand). I was able to find a boutique bridal shop in Pasadena, California that carried her line. I went in to try on this gown, and Michele, the owner and designer was there for a trunk show and I had no idea!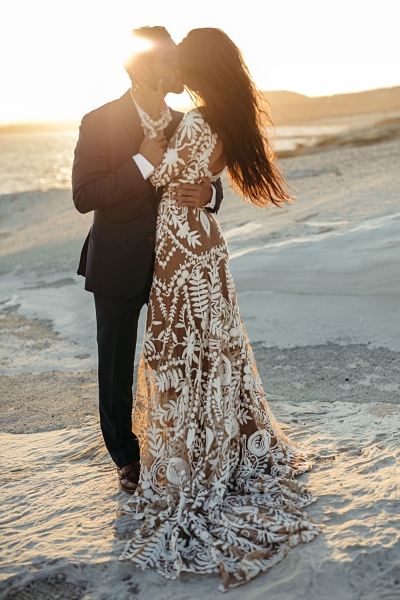 I was able to find and try on this dream gown with the owner and woman who designed it. My husband was with me for this, as he was about to deploy overseas for an entire year, and this was the only part of the wedding process he would be around for. It remains one fo the most special moments, that we got to choose my wedding gown together.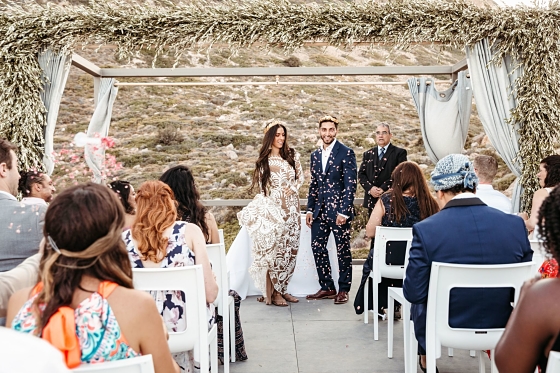 Our photographers (Sony + Alex) are actually the people who shoot all of Rue de Seine's bridal campaigns and we fell in love with how beautiful their photos were online. We did some hunting and found them on Instagram and we sent them a message to see if they did weddings. While they do very few weddings, and mostly do fashion campaigns, they had an opening and were able to do our 3-day wedding on the island of Milos. They were the most amazing photographers and I am convinced no one can capture wedding gowns like these two can! They were such amazing, sweet and talented people!"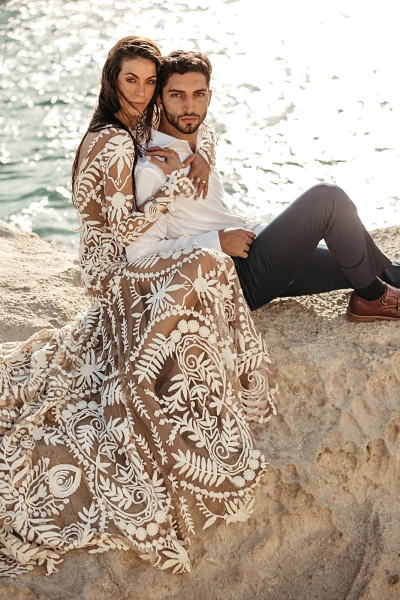 Cara chose the Heritage Select™ package for the Slim Style Wedding Gown Cleaning and Preservation which is suitable for all fabrics & most gown styles. She then chose the Museum Method™ preservation and she can now admire her gown anytime.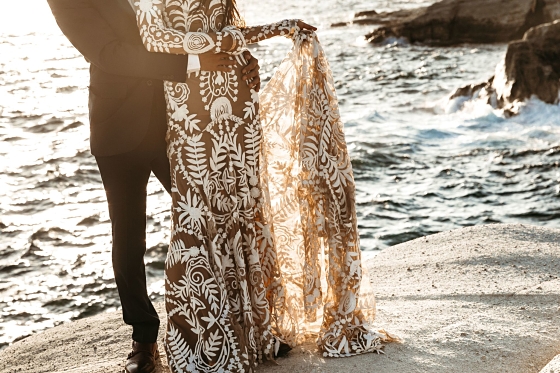 Cara's stunning gown was in amazing condition upon arrival. No repairs were necessary. She also selected custom wording for her gown's preservation label: "Bride's name: Cara P. S. Groom's name: Aaron J. S. Date of wedding: September 1, 2019 Venue/Church: The Island of Milos Country: Greece"
Do you have a gown that needs wedding dress preservation? Get a Free quote today and let our experts take care of your dress with the same tender loving care.