By Wendy
The dress was worn by my mother in 1957. She and my dad are both from Hawaii – she grew up on Oahu and he on Maui and they met while he was stationed in the military on Oahu (Mom always told the story of how on their first date he picked her up in an army jeep). She purchased the dress at Liberty House – the big department store in the islands at the time. She had just returned from working in Japan for a year and apparently spent all her savings buying china, silverware, and this dress. Her mother was mad because she didn't have enough left to contribute to the actual wedding! 
I remember Mom showing my sister and me the dress when we were small, but it wasn't until my parents both passed away and we cleared out their house that we found it. It had been carefully wrapped up packed away in an old steamer trunk in the garage all those years.
It had lots of accessories packed away with it – lace mitts, a slip with a hoop skirt, an old fashioned corset, a satin garter, even a pair of satin bra inserts! We never did find the veil though.
Everything was in surprisingly decent shape after nearly 60 years, but very wrinkled and definitely in need of some TLC. We luckily found Heritage Garment Preservation to restore the dress and all the accessories to their former loveliness.
I'm hoping that perhaps some day one of my three nieces might want to wear their grandmother's dress in their own wedding!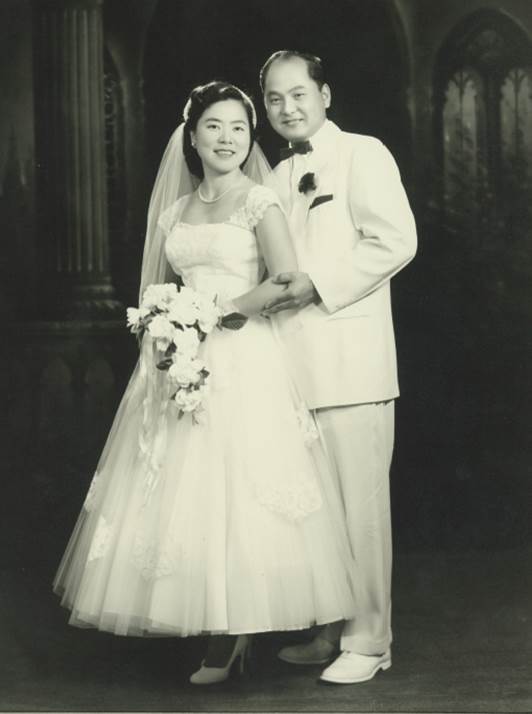 Thanks for sharing your story, Wendy!
Want to read more wedding dress stories like Wendy's? Check out our blog here.