By Julie
The dress was originally my Aunt Gina's (dad's sister), and she bought it in 1980 in Tucker, Georgia. Here she is as the original owner: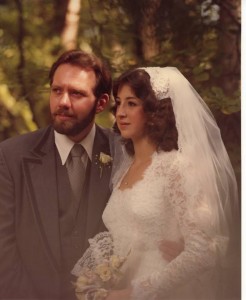 When my parents got married in 1983 my mom borrowed the dress from her, and I grew up seeing pictures of the dress and always loving the lace sleeves and beautiful cap veil. Here are my parents at their wedding: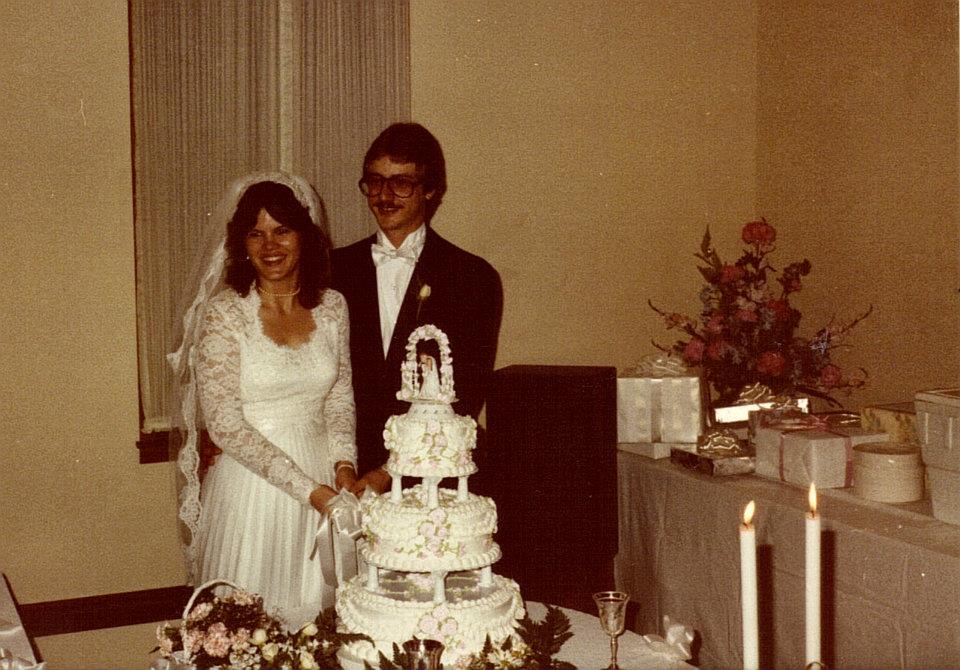 When my aunt passed away in 2004, my mom inherited the dress, and when I got engaged in 2013 I thought I might want to wear it, too. I tried on other dresses just to be sure, but nothing compared to the reaction I got from my dad when he saw me wearing my mom's dress for the first time, and I knew then that was the one.
Wearing such a special dress on my wedding day was probably the best wedding decision I made (except for picking the groom!). I loved feeling like I had a piece of my aunt there with me and sharing that connection with my mom.

Thanks for doing such a beautiful job restoring the dress so I could wear it on my wedding day! You would never know it spent 30 years in the attic.
Here are a couple of my favorite pictures from my wedding featuring the dress (photos by Sunira Photography):


Thanks for sharing your wedding dress restoration story, Julie!
Want to read more wedding dress stories like Julie's? Check out our blog here.