A Wedding Dress Story
By Robin Svendsen
This is the original wedding dress that I purchased back in 1993. I am the only one that has worn it. My sleeves were really puffy back in the 90's which was the style, so I had them altered this year for my 25 year anniversary which I surprised my husband when I wore my dress again 25 years later down the aisle for a vow renewal. He got very emotional.
Everything was original except for the sleeves. I purchased this dress in Chicago on a whim, I was on vacation and decided to peek in the bride store. My maid of honor cried when I put it on so I brought it home and even got it on sale. I love my dress and was so happy to wear it again. Maybe I will wear it again at our 50 year anniversary.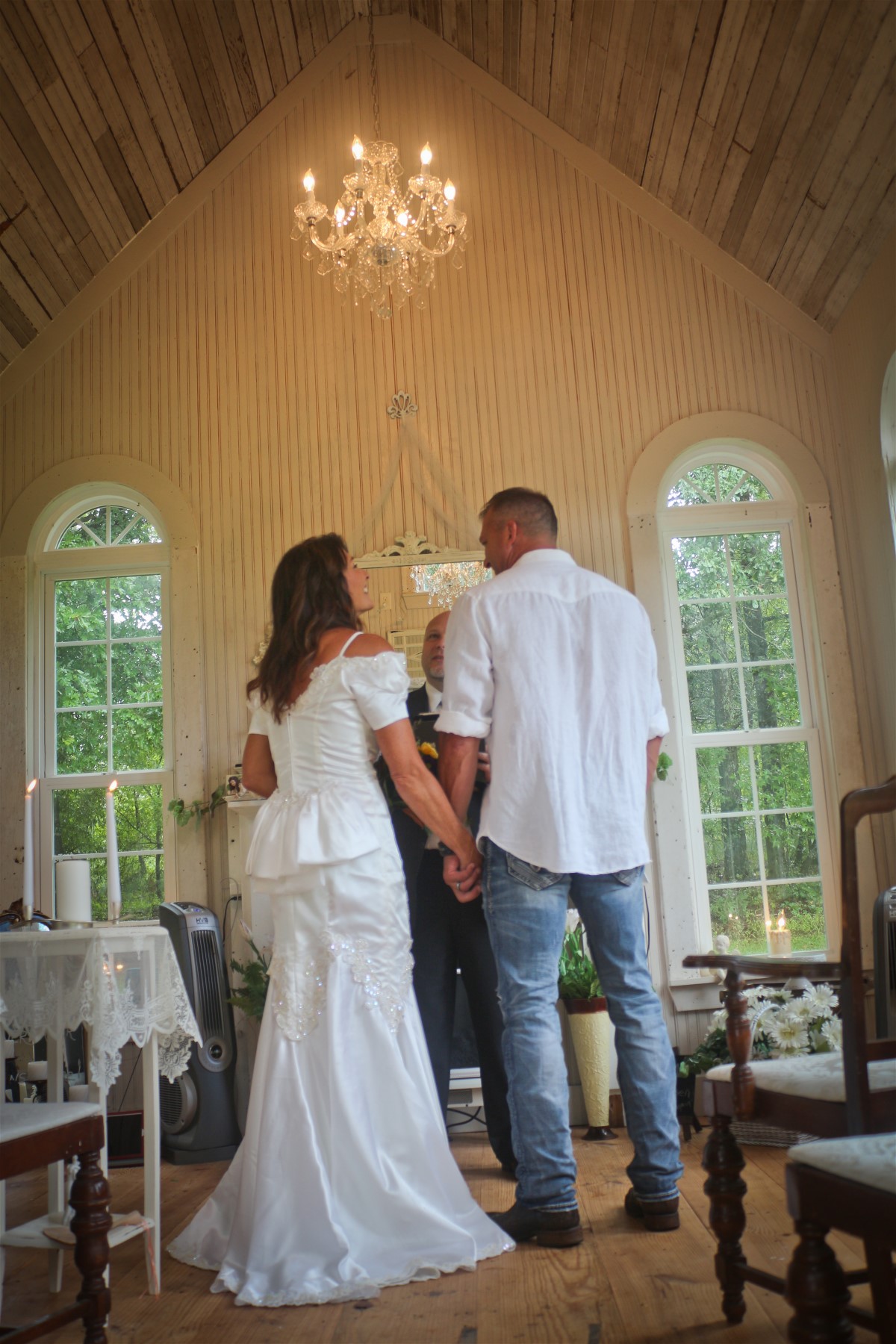 Robin's Wedding Dress Cleaning
We were thrilled to be able to assist Robin with her silver anniversary celebration. Her white satin wedding dress is embellished with pearls, sequins and lace and had a moderately dirty hemline and a waterline on the train when we received it.
The sides of her dress had slightly yellowed and there were oxidation spots in the hem and bust. The bodice and underarms were yellowed from sweat and age. There were loose beads and appliques throughout the wedding dress. Her white satin detachable waist 'flounce' was mildly dirty and had an ink stain on it.
We treated the yellowing under the arms, removed the water line in the train and removed the ink in the detachable piece. Her wedding dress is beautiful again.
Do you have a wedding dress that needs cleaning? Get a Free Quote for your wedding dress cleaning today.
Click to enlarge images.