By Lucy
This gown has a special story— I bought it at The Bridal Garden in Manhattan. It's a non-profit wedding dress store that receives donated dresses from brides and from the bridal stores in the area. They sell their dresses and donate their profits to improve education in disadvantaged children.
The dress is the Hilary from Vera Wang's 2012 collection. When I put it on, I just knew it was the one. I'm still very much in love with the modern lace pattern, and am so glad you were able to restore it to its original state. The dress was perfect for our outdoors mountain destination wedding!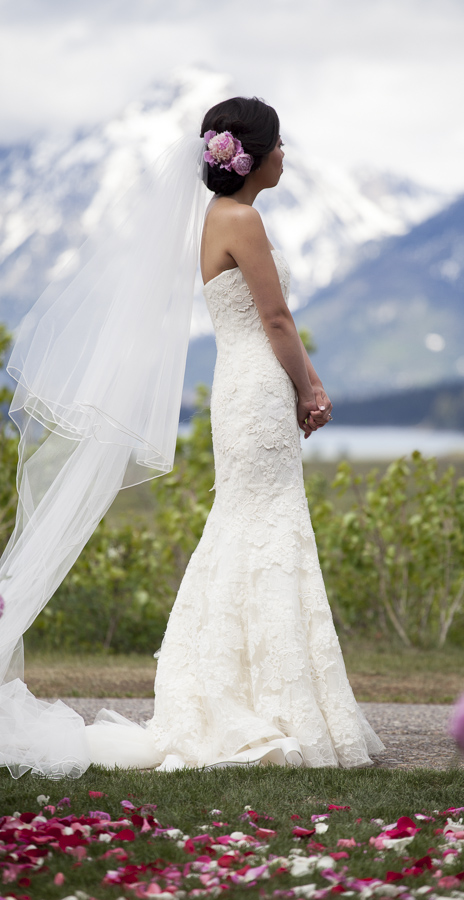 Photo by David Stubbs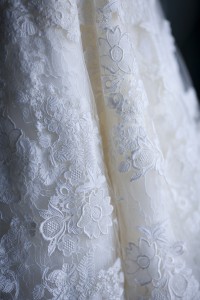 Photo by David Stubbs
Want to find out more about The Bridal Garden's efforts? Read an excerpt from their website below or read it directly from them here.