A Wedding Dress Story
By Loren R.
I searched for my wedding dress at major bridal salons up and down the East coast before finding the dress in Columbus, Ohio at La Jeune Mariee Bridal.
The gown I chose was the first dress I tried on and I knew immediately that it was the one.
The light blue in my gown is not only my favorite color, but is also the color of my alma mater, Spelman College.
The matching custom veil was made by Sara Gabriel Veils, and features a white to deep blue ombre color, adorned with ombre blue Swarovski crystals.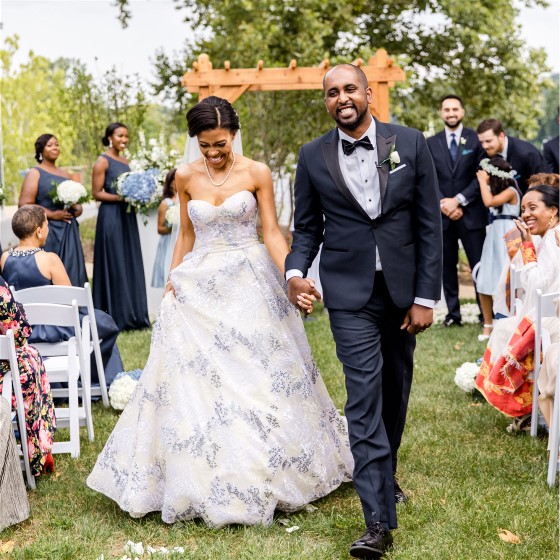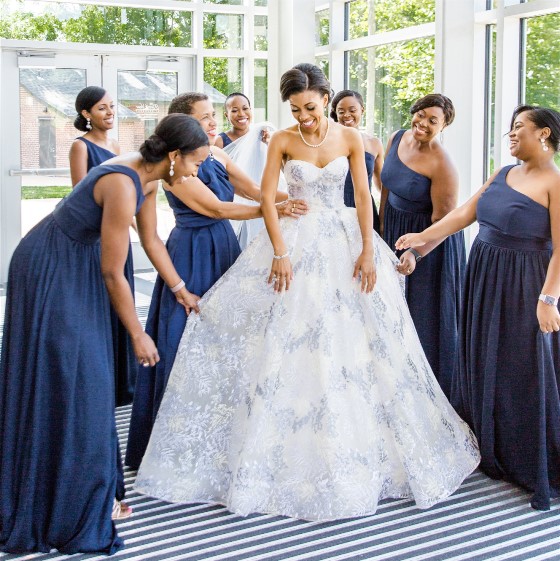 Loren's Wedding Dress Preservation
Loren's ivory silk Lazaro wedding dress with white, blue and eggshell embroidered overlay had a mildly dirty hemline when we received it. The horsehair in the hemlines of her gown were severely snagged. There was also a hole in her custom veil.
The bodice of her gown was moderately dirty with some makeup and perspiration. This is quite typical, as wedding days are not only exciting, but can be stressful as well.
Loren's wedding gown fabric and lace are delicate and required gentle hand cleaning. We also worked to un-snag the hem. We repaired the hole in her veil as a final touch.
Loren chose Heritage Box™ wedding dress preservation. Our preservation boxes are made from acid-free and lignin-free archival board and will keep her wedding dress in excellent condition. It is unsealed so she can check her gown periodically.
Do you have a gown that needs wedding dress preservation? Get a Free quote today and let our experts take care of your dress with the same tender loving care.