By Heidi Pentergast
Heidi's Wedding gown
I found my dress at Love Couture Bridal in Potomac, MD. It was the third shop I had been to and I had quickly swung in after work by myself to see if there was anything that may work. I had started shopping a little late, so was limited to sample dresses. As soon as I put on the dress I knew that it was the one.
There were a few things that I wanted changed
(there were originally short sleeves that I had tacked up, the train shortened, and lace around the hip under the top fabric that had been stretched out, so I had that band of lace removed), but I had the vision of it.
I Facetimed with my best friend and my sister from the bridal suite, and the next evening I brought a friend in to see the dress and bought it that night.
A wonderful and talented seamstress named Feli made the alterations and by the time she was done I knew I had made the right decision.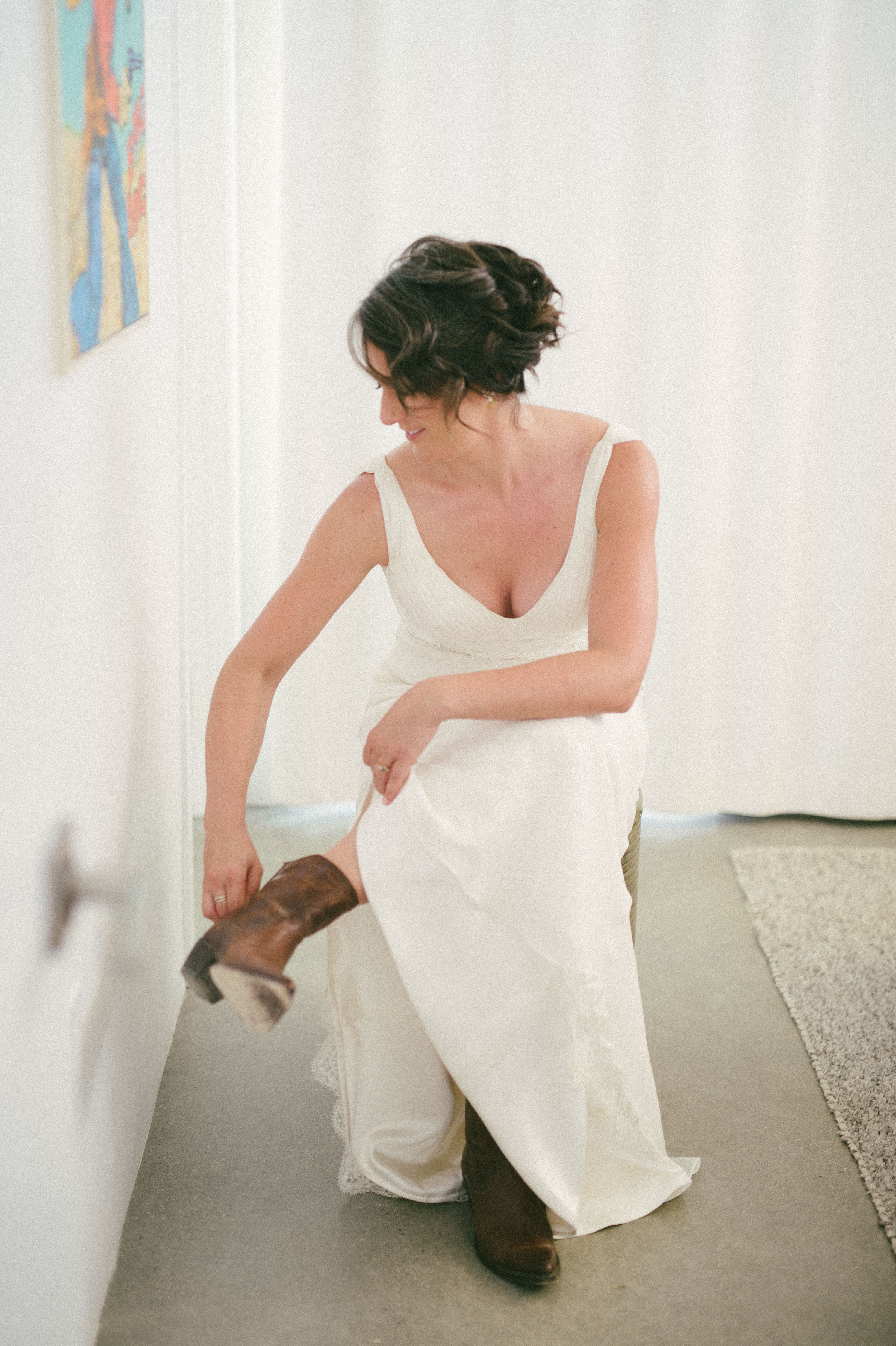 The Desert Wedding Celebration
Our wedding took place at Rimrock Ranch in Pioneertown, CA (near Joshua Tree National Park). My husband and I both love the desert and had spent time out there before. It was an outdoor wedding officiated by one of my best friends in between two Joshua Trees on the Rimrock Ranch property.
We both love nature and being able to see stars, and 2 days before the wedding we had an astronomer come to the venue in the evening and give an astronomy tour with his telescope. The evening before we held a rehearsal dinner and headed to Pappy and Harriets for some live music and to see all the people who had traveled in from around the country.
The wedding day itself was the first day of a heat wave hitting the area, so we provided parasols, mister fans, hand held fans, and icy cold small towels for people. The guests were champs and looked great with the parasols. During the ceremony a flock of birds occupied the Joshua Trees and sang throughout the ceremony.
As you'll see, the entire wedding was on good ol' desert dirt, hence my need for the services of Heritage Gown!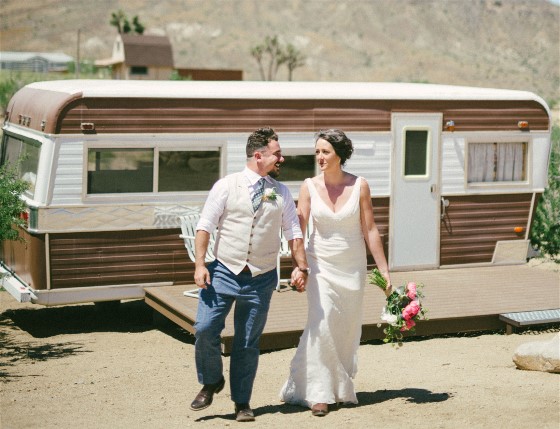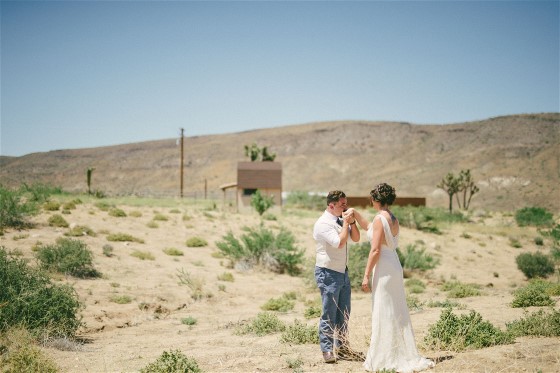 Pics from Matthew David Studio.
Heidi's Wedding Dress Preservation
Heidi's Matthew Christopher wedding dress was made of ivory silk chiffon and satin with a lace underlay. The desert wedding left a very dirty hemline as a souvenir. Of course, desert dirt is easier to remove than mud! Heidi's gown also had a few are stains on the inside of her gown as well.
Silk chiffon is a delicate fabric and very absorbent, so it retains stains and removal can sometimes be difficult. We determined to use extra care in the cleaning so we would not damage the fabric.
We gave Heidi's gown hemline and a chemical pre-soak and extensive wedding dress cleaning by hand to remove the hemline dirt and the stains. We were thrilled it was returned to pristine condition.
Heidi chose Heritage Box™ wedding dress preservation which includes an acid-free, lignin-free, archival box for storage that will help protect her wedding dress from yellowing.
Get a Free Quote for your wedding dress preservation.