Before and After: From Soiled to Shimmering
Beth's dress had a lot in common with a famous Disney song– "shining, shimmering, splendid" ("A Whole New World," Aladdin). Her Augusta Jones fit-and-flare dress was covered from top to bottom in beautiful sequins overlaying the satin and lace applique. Unfortunately, while sparkles are girl's best friend, they're a nightmare when it comes to cleaning!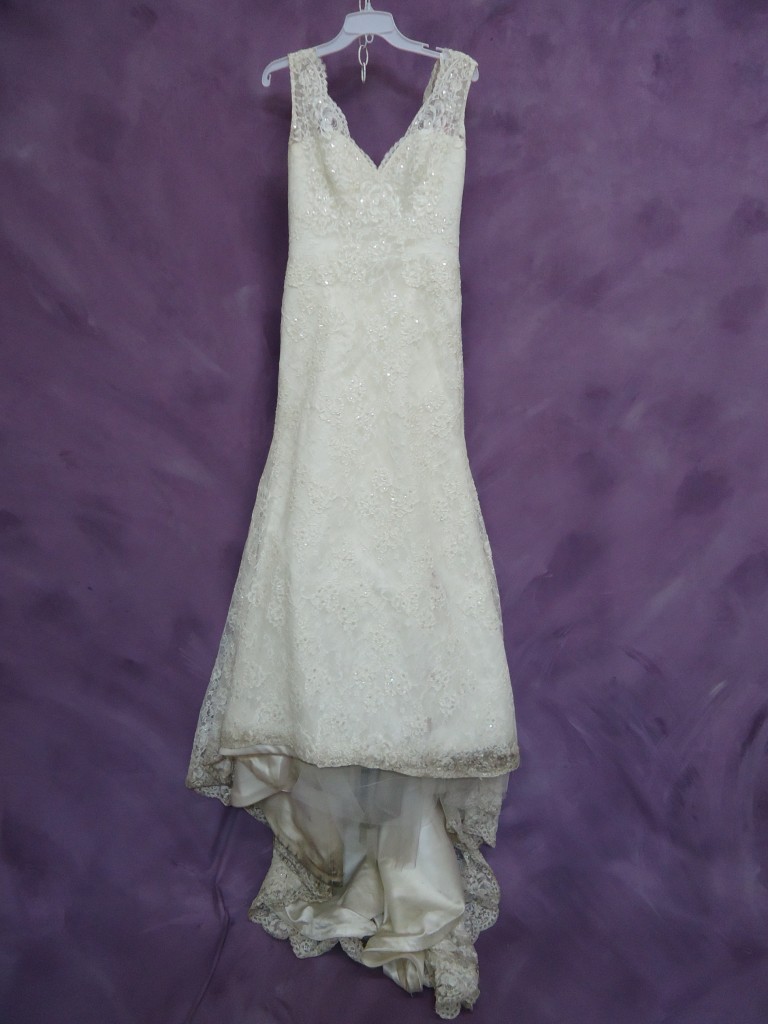 A wine spill on the skirt that soaked both the lace and satin layers was just one of the problems Beth's dress faced; it also suffered from makeup stains, sweat stains, grease and water marks, and a severely dirty hemline.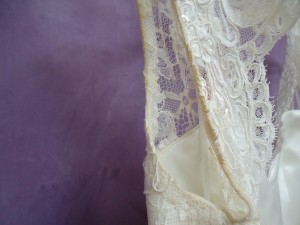 The delicate fabrics that made up Beth's dress were in good hands at Heritage Garment Preservation; hand-cleaning is part of every HGP cleaning service. The cleaning of the hemline, while a seemi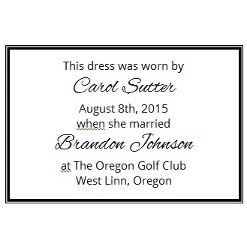 ngly daunting task, was no problem for the safe solvents and chemicals used in HGP cleanings.
Not only did Beth wish to clean her dress and restore it to its perfect state, she chose Heritage Box™ Preservation as part of her service along with a Custom Preservation Label. The best part? She got $20 off her service by taking a short survey! What a steal!
Now her memories, and her dress, are in "A Whole New World" for years to come.