A Wedding Dress Story
By: Rebecca R.
"My husband Cody and I got married on December 8th on Seven Mile Beach in Grand Cayman. I wanted a dress that was classic and romantic, but was fun and modern enough to match our Caribbean setting.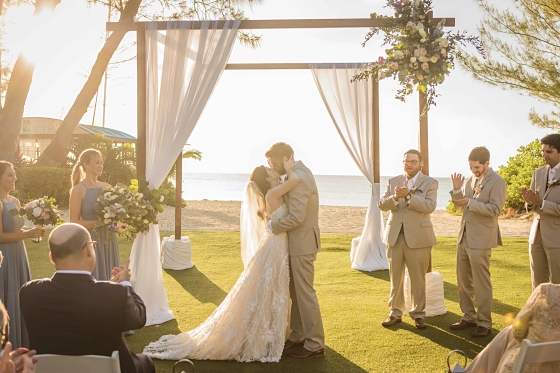 My mom, aunt, brother and I started shopping for my dress in Atlanta, where my husband and I live. This Sienna by Casablanca dress was the first one I tried on at Suite Bridal and we all loved it, but I was sure the first dress couldn't be the one!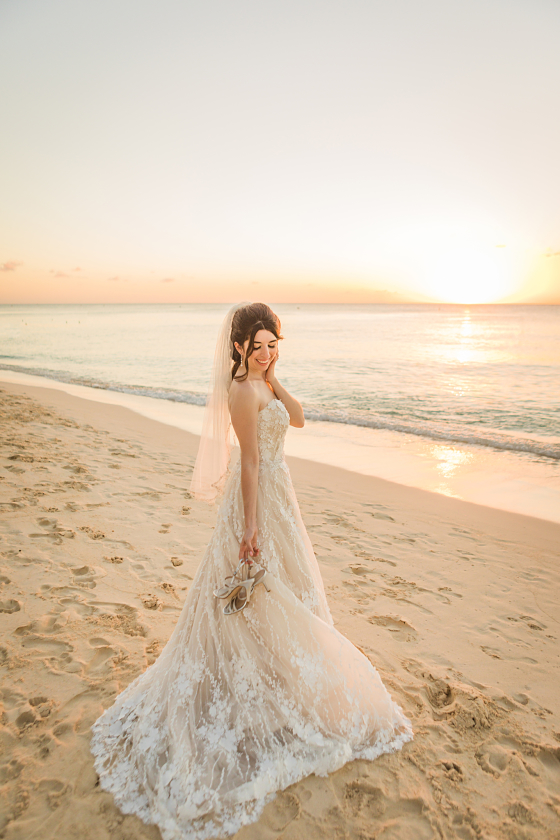 I tried on at least a dozen more dresses, but couldn't get this one out of my head. Finally, I put it back on and they gave me the full look with veil and jewelry – when I turned to face the mirror, I knew this was how I wanted to walk down the aisle!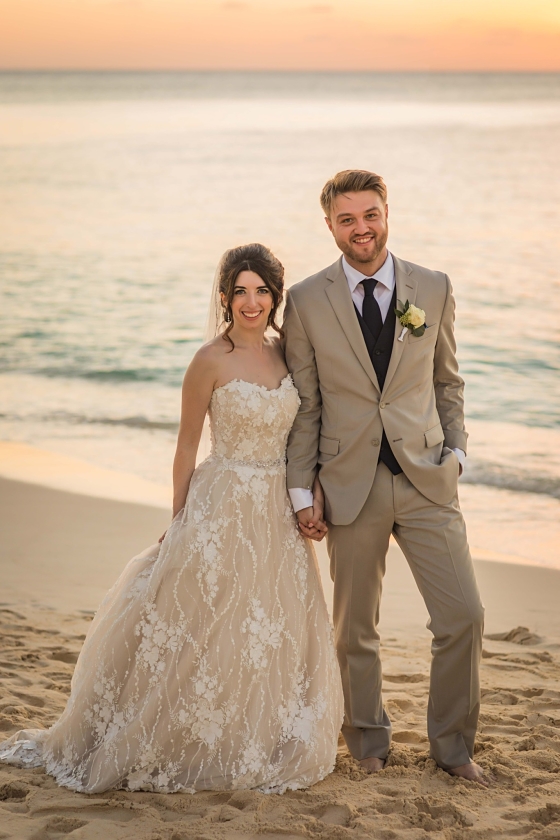 We added a beaded belt and I wore my new sister-in-law's veil as my something borrowed. My husband wept when he saw me and I felt like a princess all day long."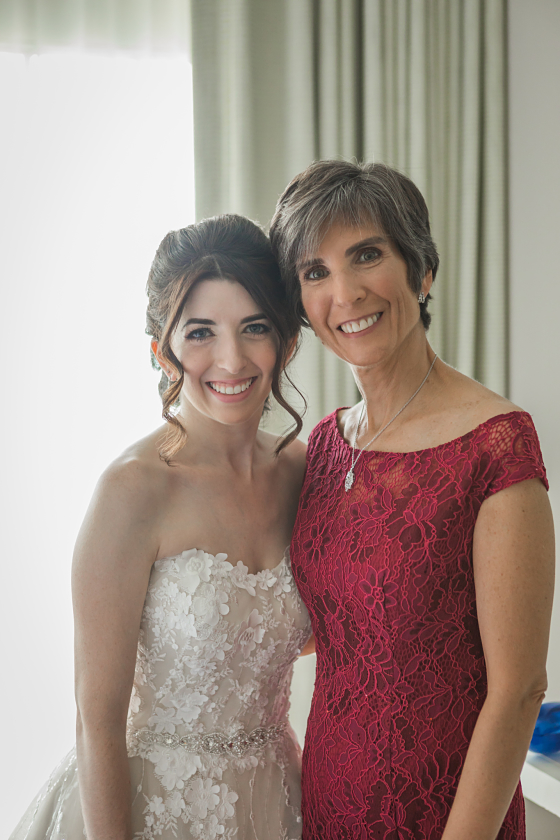 Photos: Chad Munro Photography
Venue: Westin Seven Mile Beach Grand Cayman

Rebecca's Wedding Gown Cleaning and Preservation
When we received Rebecca's gown, it was mildly dirty on the first layer of the gown. Her gown also needed a few repairs: to fix a hole in the lace layer and tear in the tulle.
Rebecca selected custom wording for her gown's preservation label: "This dress was worn by Rebecca December 8, 2018 when she married Cody at The Westin Grand Cayman Seven Mile Beach."
Rebecca chose the Heritage Select™ package for the Average Style Wedding Gown Cleaning and Preservation which is suitable for all fabrics & most gown styles. She then chose the Museum Method™ preservation and she can now admire her gown anytime.
Do you have a gown that needs wedding dress preservation? Get a Free quote today and let our experts take care of your dress with the same tender loving care.