Wedding Dress Story
By Noreen P.
I found my gown through a resale boutique in Philadelphia back in 1995. I had been shopping a bit by then but absolutely fell in love with this gown when I tried it on!
It was a Lazaro dress that had only been worn once before. My mom and I were together, and we bought the dress on the spot; the memory of that day is really special to me.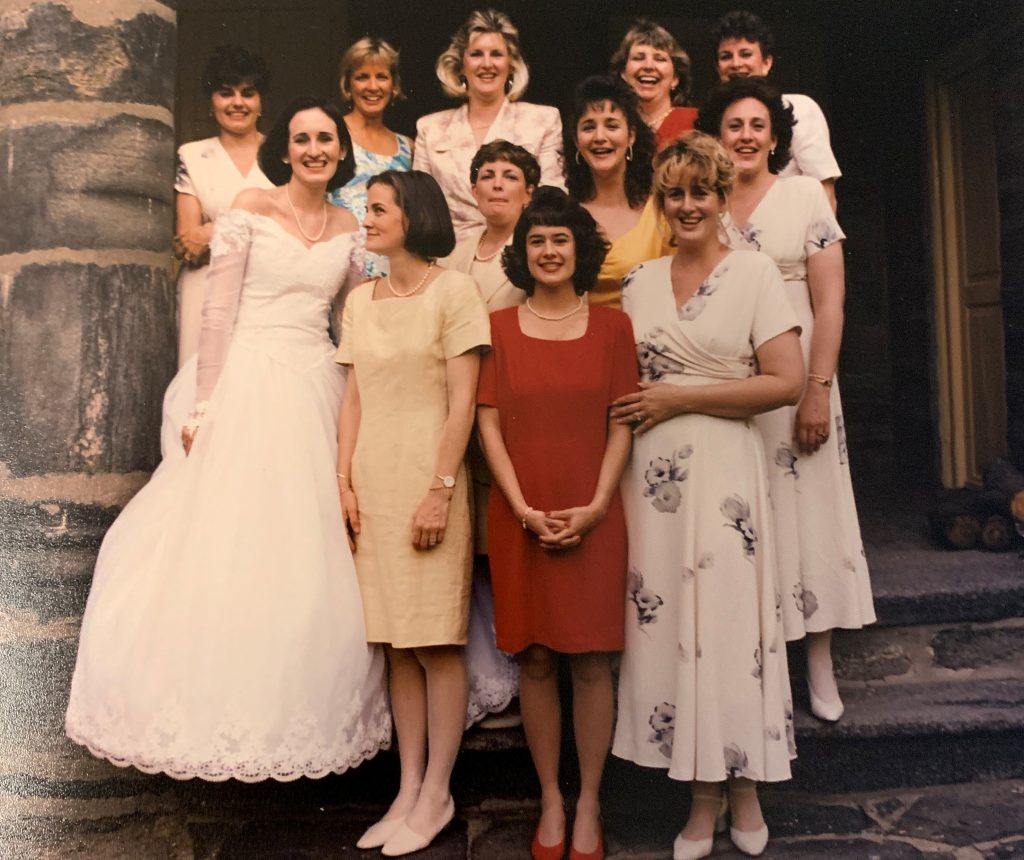 My husband and I were married on a crazy, beautiful day in May 1995. The ceremony was at my childhood church, and the reception was outdoors at Bartram's Garden in Philadelphia (hence some grass stains on the dress!).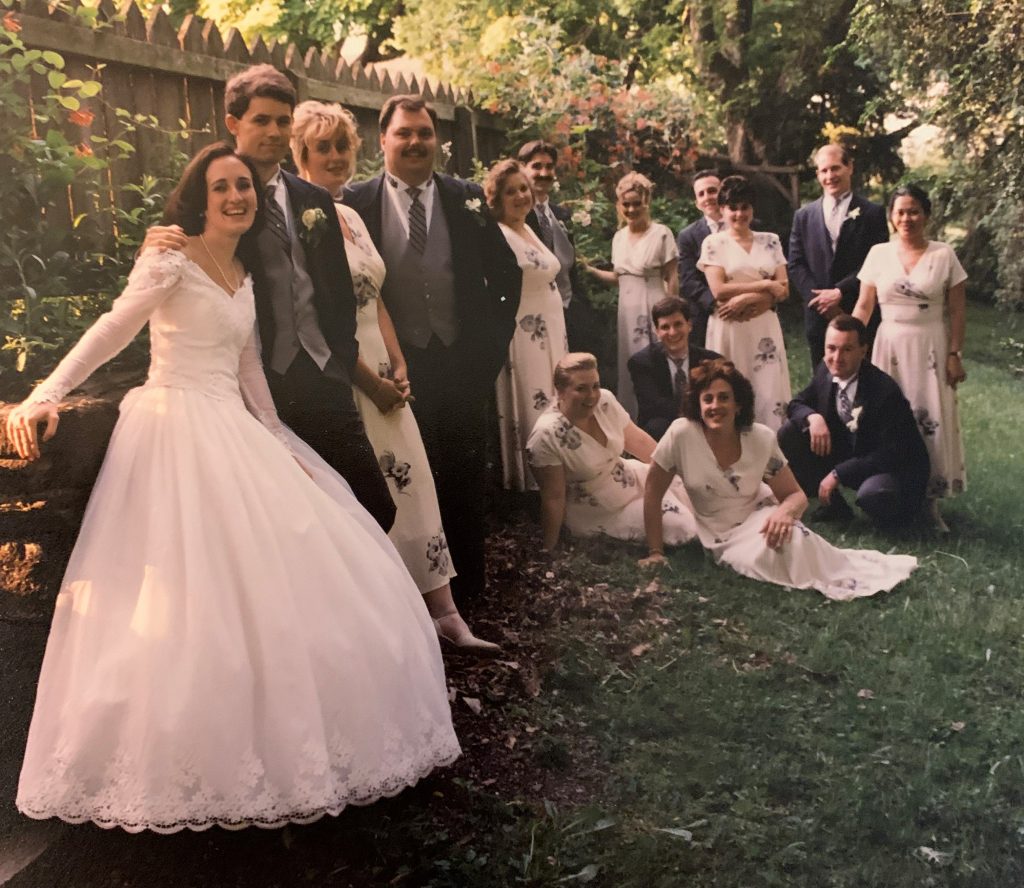 I have nothing but happy memories of our wedding day, and still love the dress! With two daughters and Heritage's help, I'm hoping the dress will see some more happy days!
Couture Care for Noreen's Lazaro Gown – A very thorough inspection of the gown revealed various issues that needed attention. The HGP team prepared a treatment plan to offer the best care needed to restore this gem.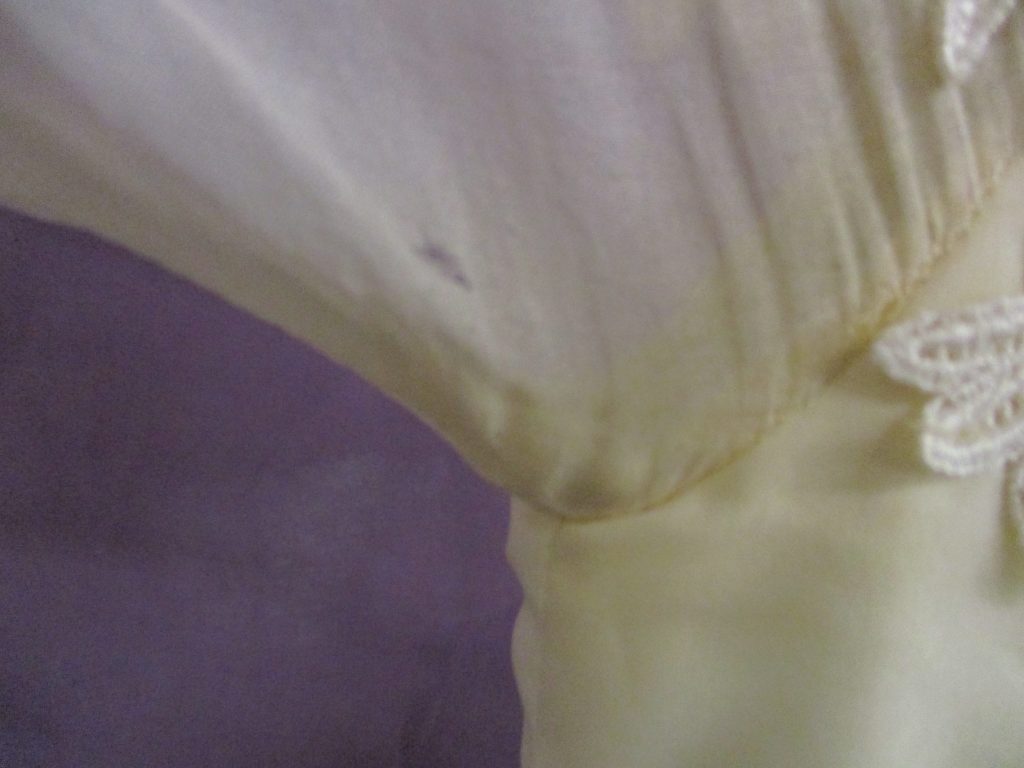 Noreen's vintage silk wedding dress has turned yellow. There are multiple oxidation stains in the lace appliques and throughout the front and back. Small holes appear all around the hemline near the lace and also in the underarms.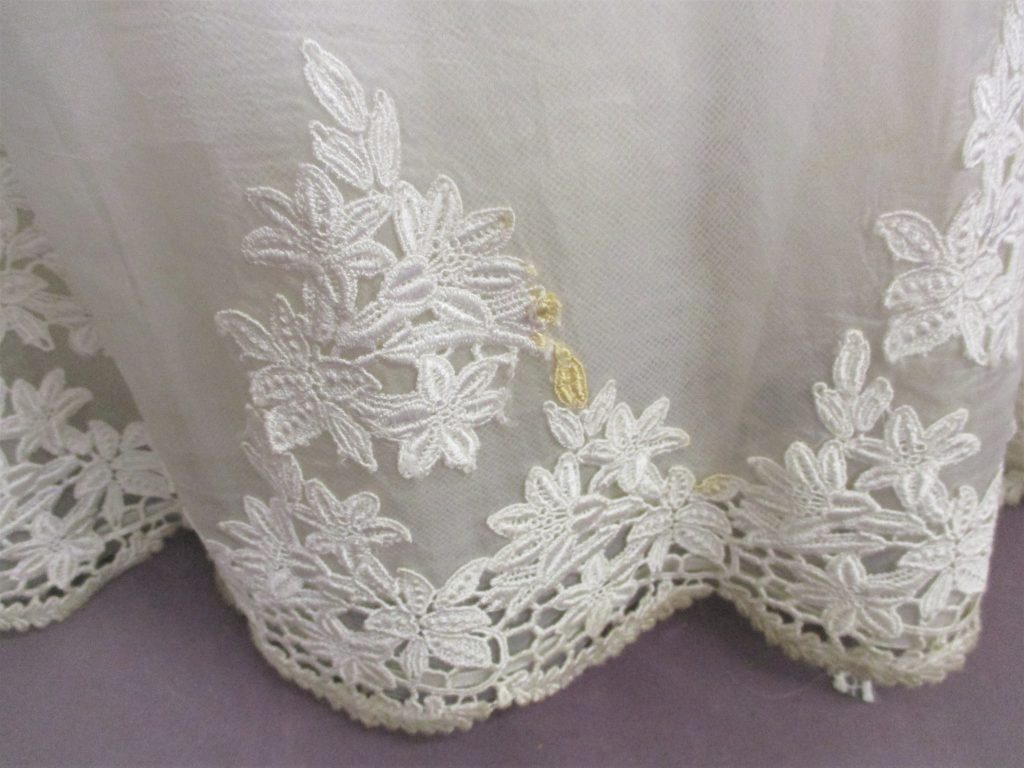 There is a wax stain on the front bottom of the skirt and a small tear in the lace at the hemline which is severely dirty.
Vintage gowns are always somewhat fragile. Heritage restored Noreen's gown beautifully. The oxidation stains were removed and the yellowing lifted. The elegant lace was repaired in the hem.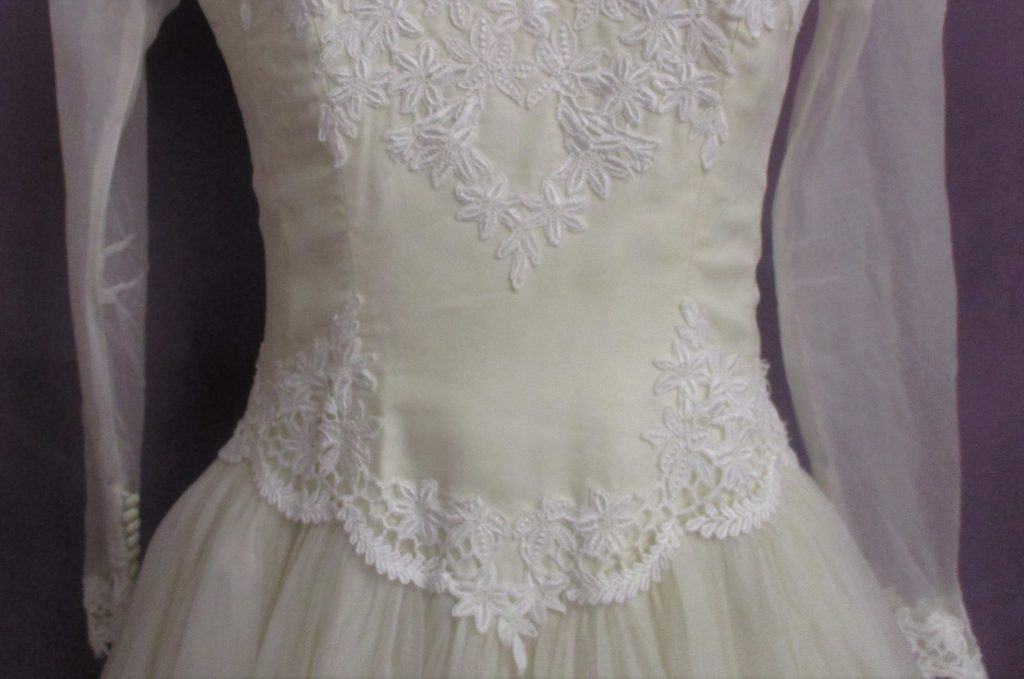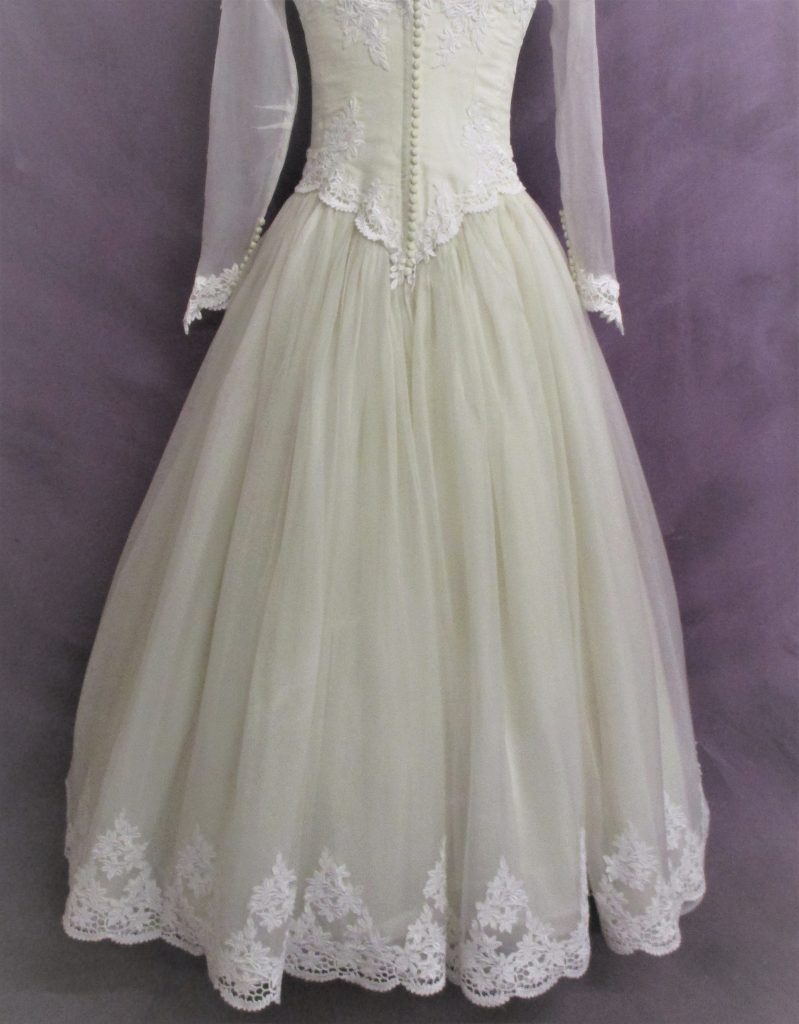 Special attention was given to the fabric covered buttons. The HGP team removed all of the buttons before hand-cleaning the gown. Each button was hand-sewn back into its original place after the cleaning of Noreen's gown was complete. Wedding gown alterations (heritagegown.com)
Noreen chose the Heritage Couture Package for her gown restoration and preservation. We preserved her vintage silk gown in a 100% Cotton Muslin Garment Bag and she can now admire her Lazaro gown anytime.