What mother hasn't dreamed about the day that she can pass on her wedding dress to her daughter? Although that thought crosses every married woman's mind, when that day finally comes, the bride-to-be prefers a more subtle "something borrowed" for her big day. For one family, that dream of all dreams came true– for three generations and 4 brides!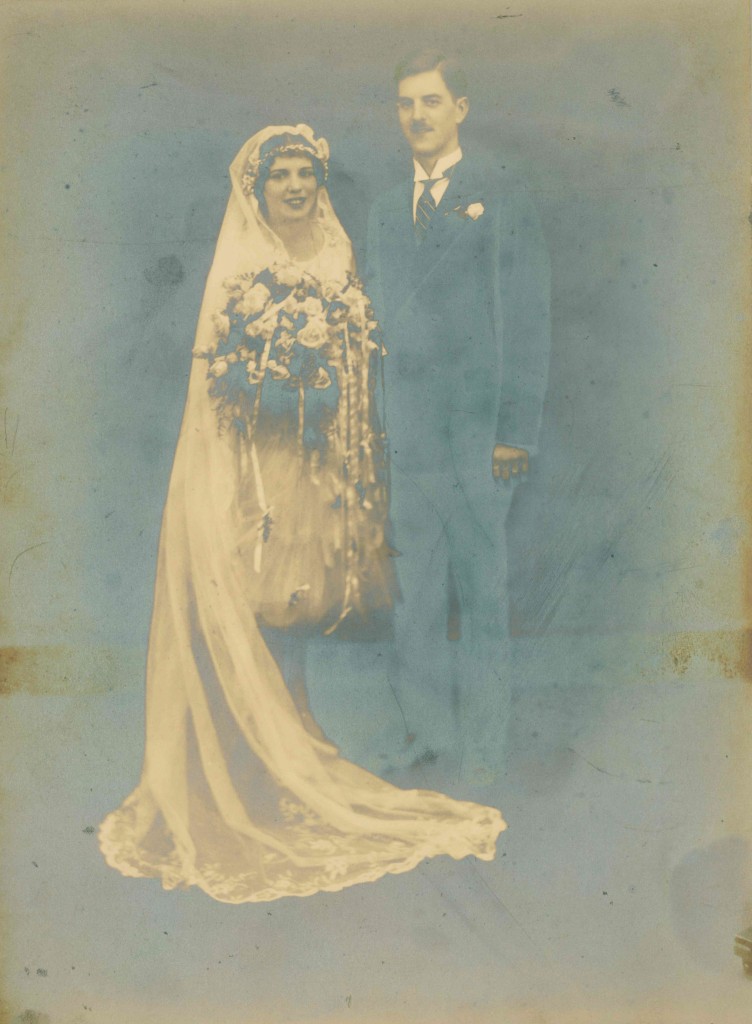 Walter Ungerbuehler and Palmira Klaproth were married in June of 1928. Her exquisite veil is prominently pictured here (above), obviously an important staple piece of Palmira's wedding garb.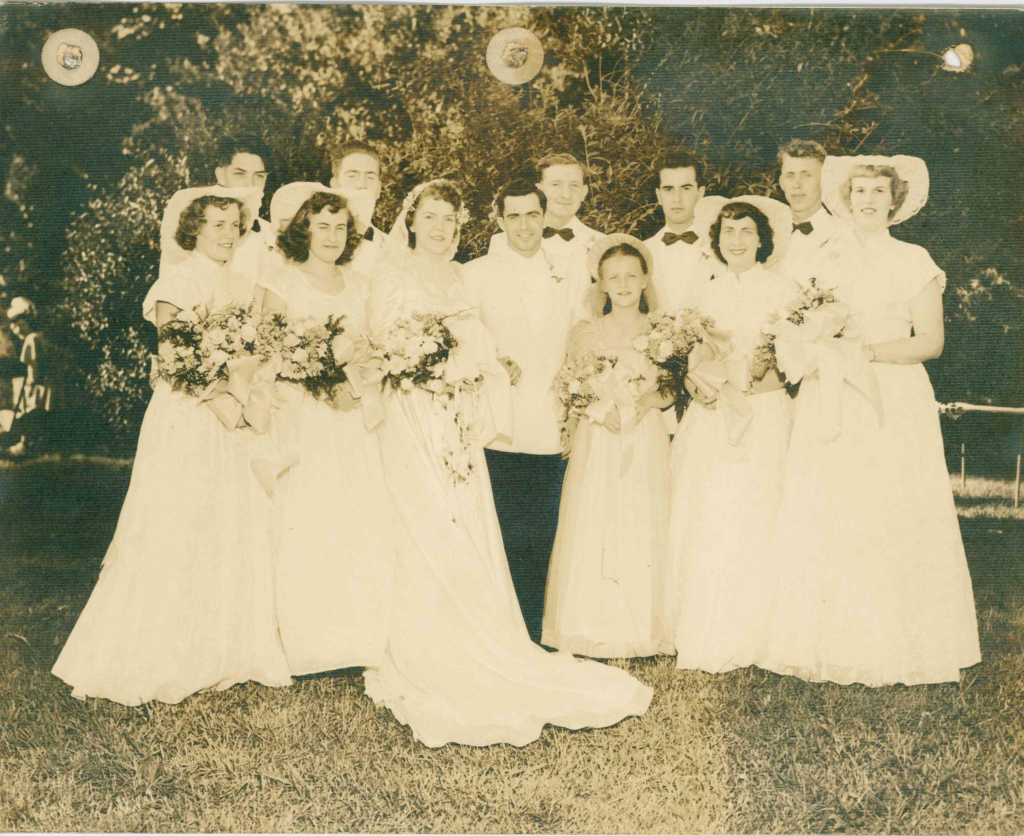 22 years later, in 1950, daughter Palma Fox dons the same veil and it is again the most unique and prominent part of her wedding outfit.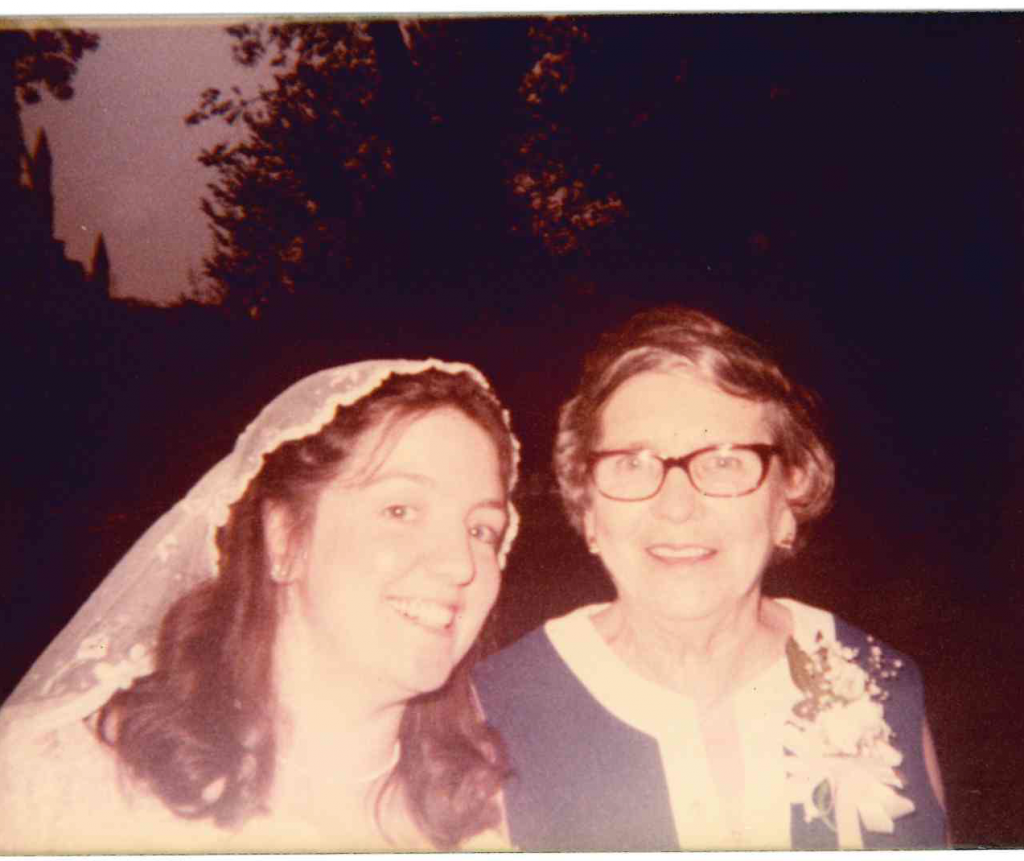 Third generation Jean Fox, granddaughter of Palmira Ungerbuehler (both pictured), wears the veil 51 years later (29 years after her mother brought it out for her own wedding).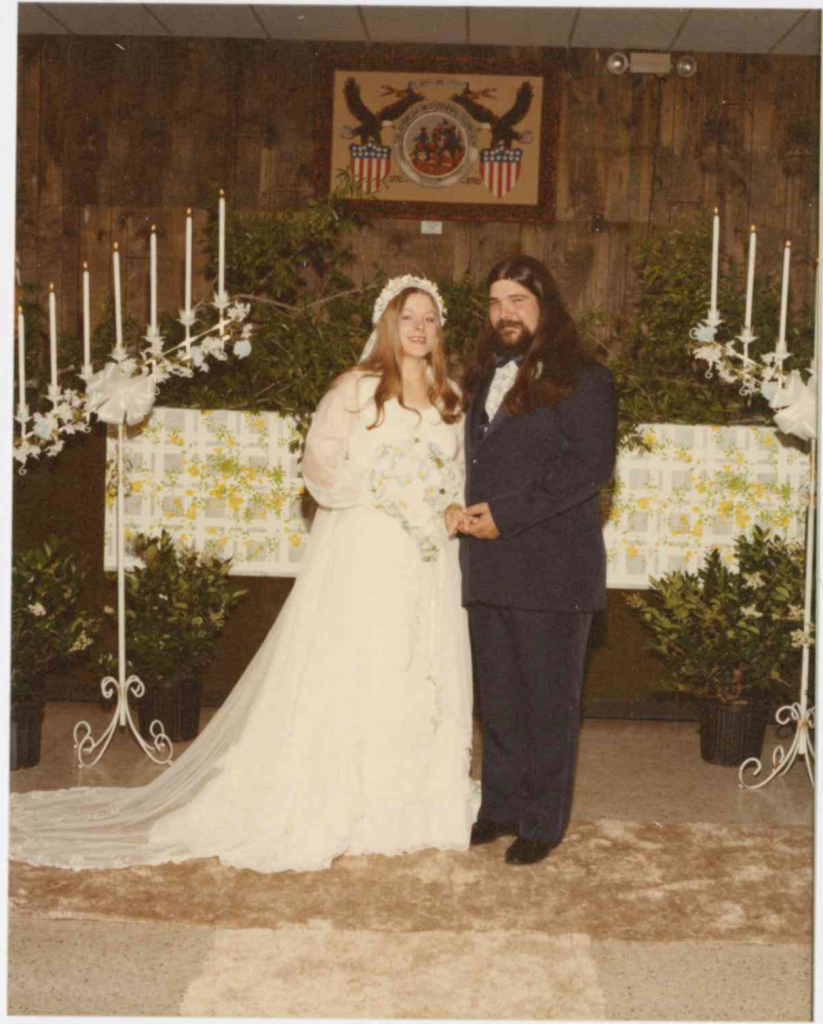 A few years later, in 1982 (54 years after it was orginally worn!), granddaughter-in-law Tina Sanderson wears the veil to perfectly compliment her vintage wedding dress.


87 years after Palmira's beautiful veil made its debut, Heritage Garment Preservation had the honor to restore it to its original beauty. Although the generations of women who adored and cared for this heirloom kept it in nearly perfect condition, the effects of time–more specifically, oxidization–eventually yellowed and stained the veil. The veil was hand cleaned and restored as part of the Heritage Select package and is once again as white and stunning as it was back in 1928 when it was worn for the first time on the happiest day of the Ungerbuehler's lives.