An Engagement and Wedding Dress Story
by Kayla K
WHEN I GOT ENGAGED, IT WAS A MAGICAL MOMENT …
My good friend Brittany had worked with my boyfriend Tyler on how he would propose to me and CATCH ME OFF GUARD. We had a few magazine shots for Cavender's that was due that day, so we decided to shoot at NECHEZ RIVER RANCH, my favorite place!
I needed someone to model boots for me and so I brought Tyler out to help. After all the magazine shots were done, Brittany yelled the "code word" and Tyler was behind me on one knee.
When I turned around, he popped the question. It was perfect timing because my parents were also pulling up side by side to come meet us at the end of the day. My family was there to watch him propose.
After that night my first thought was to start looking online for what I wanted my wedding dress to be. My fiance and I were so excited that we both sat down on the couch and started looking up so many different styles of dresses. We both agreed upon one that would have sleeves and beaded details.
At the time I thought I was having a fall wedding so the style of dress we chose was for fall weather. Needless to say, that's not what I chose when I found my gown.
I contacted a good friend, Amy, who works for Brooke & Bre Bridals in Tyler, Texas. We set a date to try on dresses. Brittany and I started searching the store and pulling all the dresses we could for me to try on. My friend started noticing what I liked and secretly started pulling dresses in a more WHIMSICAL STYLE. When I put on this one dress, everyone's jaw hit the floor and I knew this was my dress.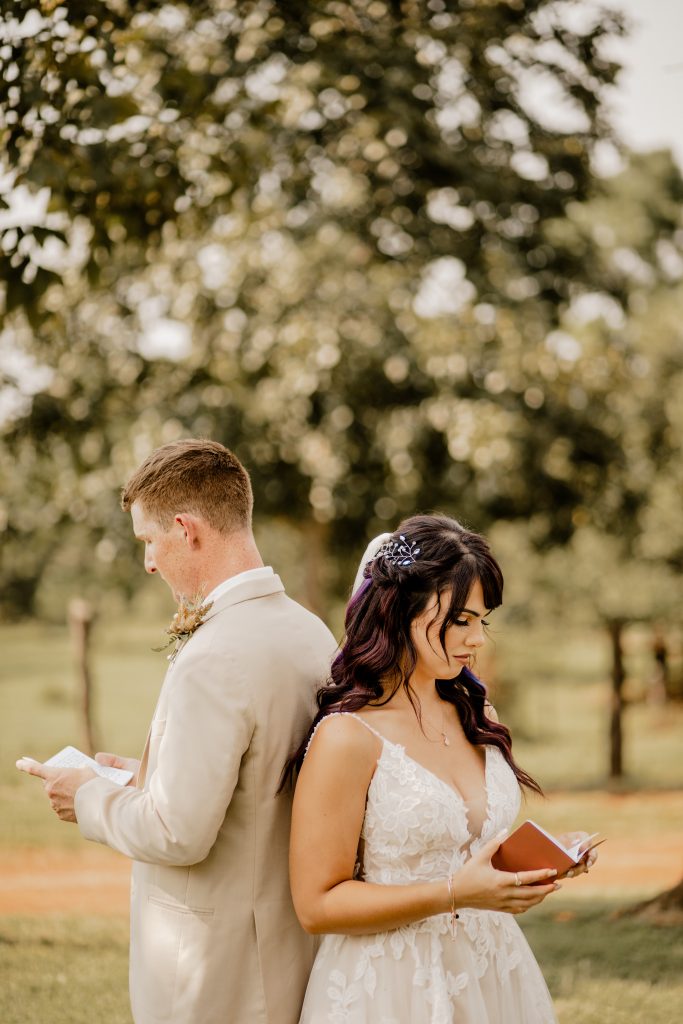 The dress has beautiful, floral layered details and beaded straps. It went low in the back and had a few glittery accent embellishments. When they say you know when it's your dress, you really do know.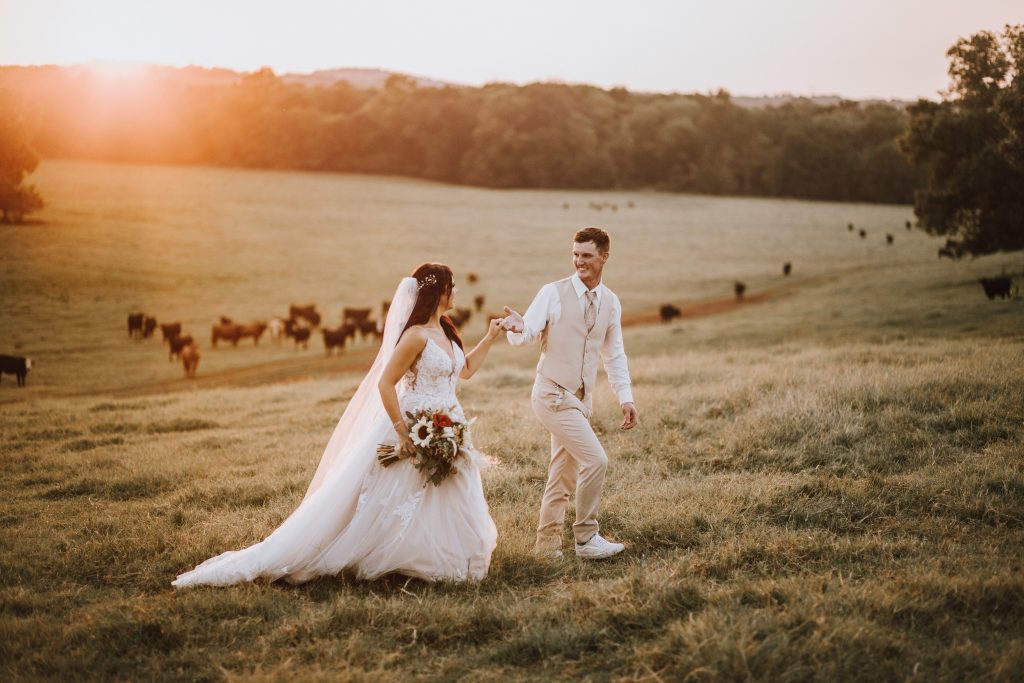 On my wedding day it was the star of the show. I have been asked multiple times where I bought it because so many people love it. IT'S A GORGEOUS DRESS!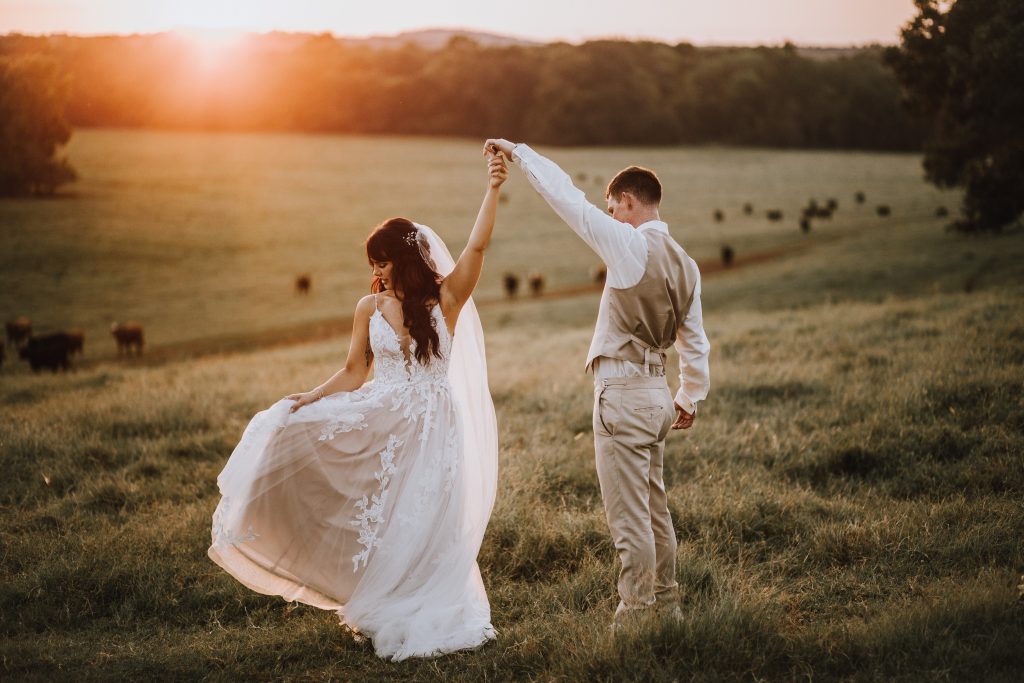 So I knew I couldn't just leave it in a bag for the rest of her life. I needed to bring it SOMEONE SPECIAL to care for her and I did!
KAYLA'S WEDDING DRESS CLEANING
We agree with Kayla and are thrilled that she contacted HGP for her wedding gown cleaning.
Kayla's cream and ivory "BELOVED" Casablanca Bridal wedding dress embellished with appliques arrived in good condition. Due to outdoor wedding pictures at Neches River Ranch, the hemline was mildly dirty with minor repairs needed. The shoulder straps had missing and loose beads.
We gave Kayla's hemline extensive wedding dress cleaning by hand. We were able to return it to pristine condition. We also tightened the loose beads throughout the dress.
How much does it cost to get a wedding dress cleaned? GET A FREE QUOTE : https://www.heritagegown.com/wedding-dress-cleaning-preservation-estimate/
How do I ship my wedding dress to be cleaned and preserved? LOOK AT OUR PROCESS : https://www.heritagegown.com/wedding-dress-cleaning-process/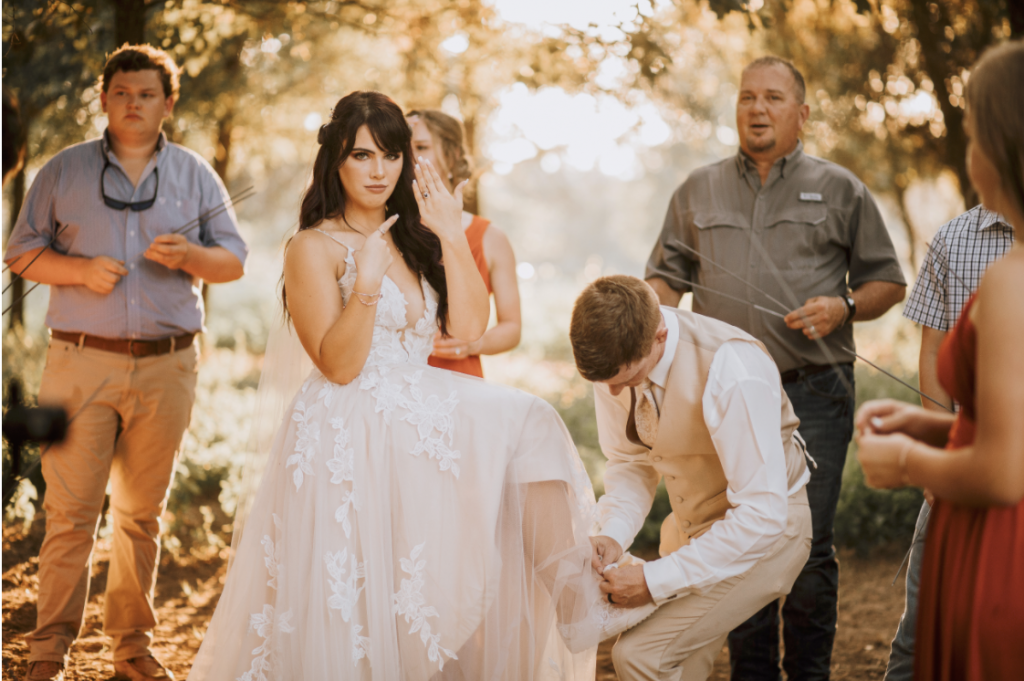 We ABSOLUTELY love Kayla's story with the playful, unique engagement & wedding pictures. Kayla is a professional photographer by day for Cavender's as well as a wedding photographer for East Texas. East Pine's Wedding Photography @eastpinesphotography
Wedding Photographer : Alicia Grote – Jacksonville, Texas Engagement Photographer : wildlandphotos.com – @mckinley.phillipss – Georgia Wedding Photographer Wedding Dress : "Beloved" Casa Blanca – Brooke & Bre Bridals Wedding Venue : Naches River Ranch