I have five daughters and two of them are married.  This means I still have three more weddings to plan, execute and survive.  I learned a lot the first time, and more the second time through.
How about you? What did you love about your wedding? What would you change? In this week's blog post I will share some of what I learned while wedding planning and ask that you share what you learned as well. In fact, I will send you a $25 coupon for your wedding gown cleaning/preservation services if you share your suggestions on our blog.
My Wedding Planning Survival Tips
Delegate to willing and capable assistants.  Bridesmaids, mothers, sisters, friends?  Lots of people offer to help.  Let them.  Ask one to research florists, another photographers.  Let them know your budget and have them put together their recommendations and then you can choose.  It really can be a lot of fun for everyone involved.
Reign in creative people.  If you are lucky enough to have creative friends they can be a big asset.  That being said, you are the one who will pay the bills and do a lot of the work (or pay someone else to do it.)   So go ahead and get the great ideas but be realistic about what you can afford and how much time you (or your delegated helpers) really have and don't be afraid to say, "No, we don't have the resources to do that."
Divide the big, stressful items into sections and tackle only one per week to minimize the work and mistakes.   In my busy, multi-tasking mode, I actually booked a hotel for out of town guests for the week AFTER the wedding!  Of course it was an non-refundable  booking, and we  had to find a new hotel for the correct date very last minute.  Not fun.
Give yourself a time limit (2 weeks?) to find a bridesmaid dress that everyone likes.  Selecting the bridesmaid dresses for both our weddings was one of the most difficult projects and seemed to go on forever distracting us from other necessary tasks.  With four sisters with varying style preferences and figures, it was difficult to find a dress in the right color, with the "right" style that everyone liked.   So my advice is to set a time limit and after that time if you haven't found the perfect dress that everyone likes consider one of these options:

Select your favorite
Let bridesmaids select their own dress with a color swatch
Have the dress custom made with the same fabric – different styles (some bridal shops offer different styles with same fabric)

Don't rely on  online RSVP – send RSVP cards instead.  I was really excited to try the online RSVP with our wedding website. But not everyone used the online respond service which means you will be either making a lot of phone calls or do your best guess for number count.  This is what we did and  we had a lot of food left over.
Get a good DJ.  To save money on our first event we used an ipod with speakers for our dance music.  The sound was fine but the enthusiasm was lacking. For our second wedding we hired a good DJ. He was awesome and the extra expense was worth it.  Not only did he announce the dances, but he also announced the whole program and helped to keep the event flowing as planned.
Have a short program at your wedding.  We had the father of the bride, the maid of honor and the best man each speak for just a few minutes followed by a slide show of both the bride and groom (from baby pictures to current day.)  Having a slide show does add one more thing to your to do list (see first suggestion) but the program made the event.  After all the hustle and bustle of the day, it was awesome to sit back and watch.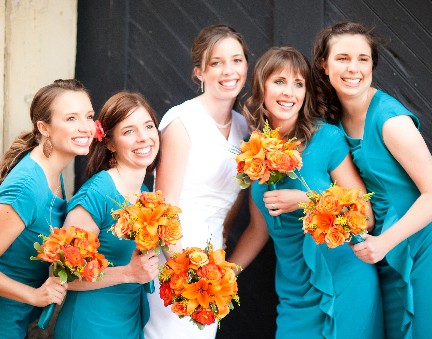 So, now it's your turn.  What would did you love about your wedding and what would you do differently?  Remember I will send you a $25 coupon code for your comments (good towards wedding gown cleaning,restoration and preservation services.)