Cookies, chocolates, candies! I have always had a sweet tooth. It is hard to balance my love of sweets and my desire to stay fit and healthy. People will often see me lurking around the dessert table and then asking someone "Is it worth it?' So often it isn't, but when it is…. What a delight!
One of my favorite things about weddings is the dessert. My favorite flavor is chocolate and I know when my big day comes, I will forsake the traditional white fondant or buttercream in favor of a rich milk chocolate ganache. Worth it.
Last year I attended a beautiful reception at the Pelican Hill Resort set above the coast in Newport Beach, CA. The bride was beautiful and the food was delicious. The highlight of the night: DESSERT! The bride had selected a variety of original flavors for her multi-tiered cake, but it didn't stop there. The caterers had prepared an assortment of delicacies that would delight anyone's palette: French macaroons, cookies, candies, chocolate covered strawberries… and a gelato bar. Each bite was worth it.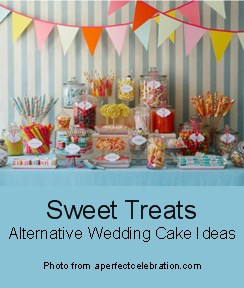 Another "worth it" wedding dessert that I remember was catered by Pinkberry. Yum, yum, yum. In addition to the decadent red velvet cake, the bride had ordered several carts of yogurt to be placed around the venue and guests were scooped up some delicious soft serve on site. No dissatisfied guests at this party!
There are numerous ideas that I have seen and heard. I love the picnic inspired events that opt to dish up apple pie as an after dinner course.  Cupcake cakes are becoming more and more popular. The options are endless: candy bars, cookies, ice cream bar, or even novelty sweets such as cotton candy or popcorn. Couples may choose to have any (or all) of these options in lieu of or in addition to traditional wedding cake. Whatever you choose, yummy treats = happy guests!