by Rachel Bean
I purchased my dress and veil from Blossom's Bridal in Dublin, CA. It was my first shopping experience and I found my perfect dress on my 3rd try– they say third time's a charm. I think I started crying once the veil was put on my head. The vision of my husband and saying our vows sunk in and became a reality.  
The only thing I added to the dress was the back "sleeve." You'll notice it has a trim piece on both sides of the shoulder blade. The original design did not have this. I purchased the additional trim pieces at Britex Fabrics in San Francisco and Blossom's sewed each trim by hand.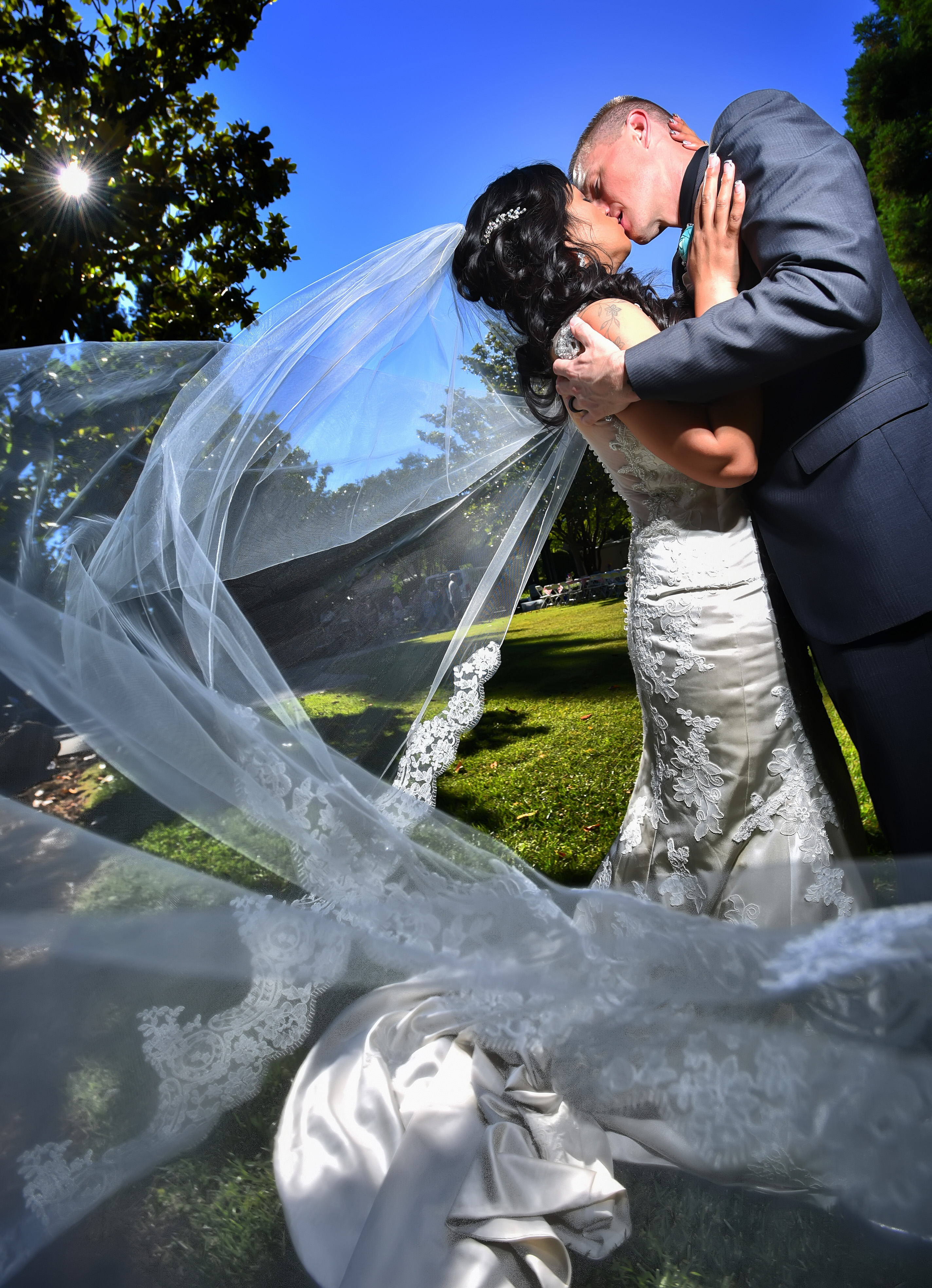 Thanks so much for sharing this with us, Rachel!
Want to read more wedding gown stories? Read more here. Feel free to share your own love story or wedding gown story in the comments or on our Facebook page!