A Wedding Dress Story
By: Megan G.
"The gown was purchased at a bridal salon in Boston [by designer Anne Barge] and it was a wedding gift from one of my closest friends.
I wasn't going to buy a gown because I'm not usually excited about wedding things, but she insisted I have one and she was right. I loved it, and I felt like a princess. I especially loved the tulle ball gown.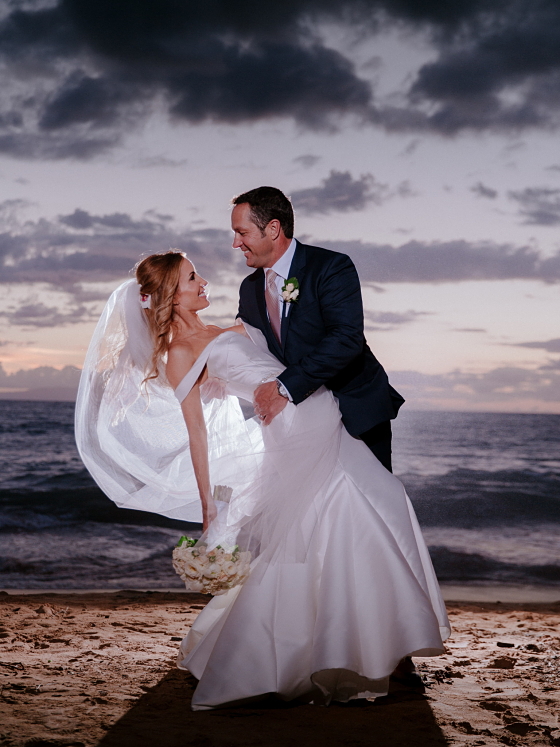 Our wedding was just the two of us, and we got married at the Maui Four Seasons."
Photographer: Chris James Evans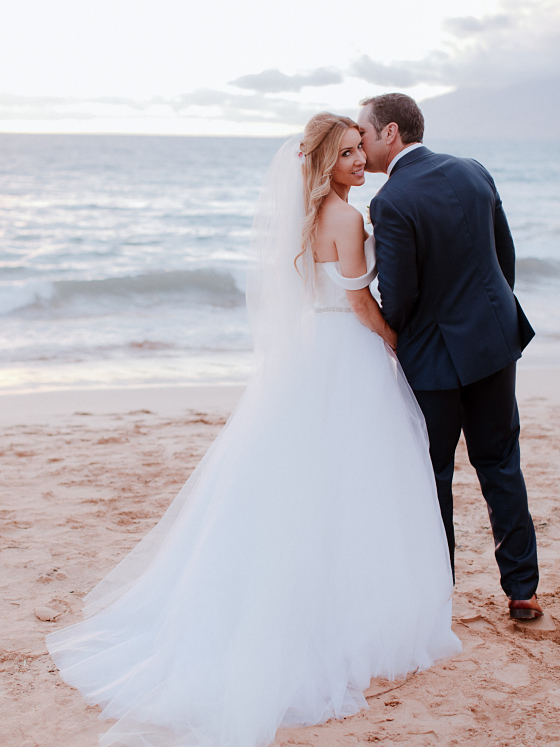 We absolutely loved these stunning pictures of Megan and her husband, Jeff, in Maui. Congratulations to this beautiful couple!
Megan's dress was in amazing condition and did not require any repairs. She chose our Heritage Select™ package for the Full Style Wedding Gown Cleaning and Preservation which is a great choice for most fabrics & gown styles.
She selected the Heritage Box™ wedding dress preservation. Our preservation boxes are made from acid-free and lignin-free archival board and will keep her wedding dress in excellent condition.
Megan also added a custom preservation label which reads: Brides name: Megan G. Grooms name: Jeffrey R. Date: 07/03/2019 Venue: Four Seasons Maui Location: Wailea, HI.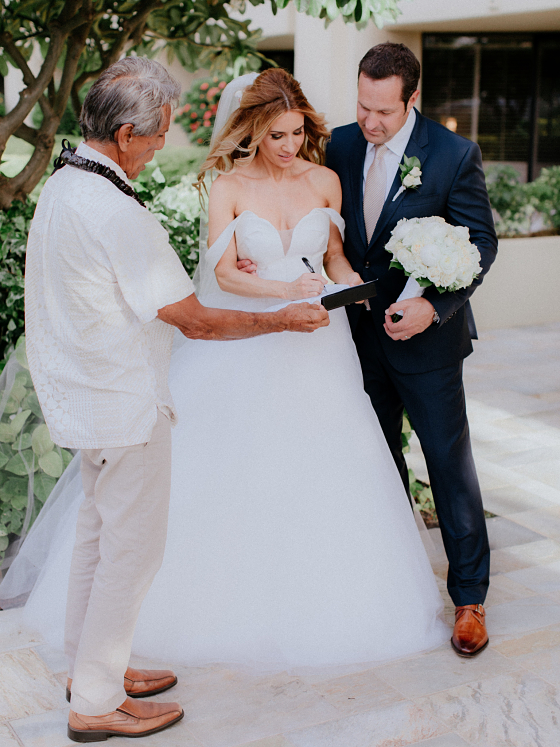 Do you have a gown that needs wedding dress preservation? Get a Free quote today and let our experts take care of your dress with the same tender loving care.