A Wedding Dress Story
My name is Kate K. and I married the love of my life on October 11th, 2014 in Lincoln, Nebraska. My gown was Belle from Alfred Angelo's Disney Fairy Tale Wedding collection and purchased at Alfred Angelo in Lincoln, Nebraska. I had found my Prince Charming and now I had always dreamed of a fairy tale wedding dress, so nothing could have been more perfect.
I had originally selected one the the Cinderella gowns from the same collection.
When I made an appointment for my mom and future mother-in-law to see the dress, I felt bad having them travel to only see one dress. I asked the attendant to pick another Disney wedding dress of her choice so that my mom and future mother-in-law could spend more time together and view a couple more dresses.
The attendant brought back the stunning Belle dress. The moment I put in on and looked in the mirror, it took my breath away. The delicate rose appliques, the intricate beading, and gorgeous layers all in one dress was a fairy tale all by itself.
To complete the fairy tale, I had a cathedral length veil and a blusher veil from Alfred Angelo, garter from La Gartier, jewelry from Haute Bride, and jewel-encrusted heels from Benjamin Adams London.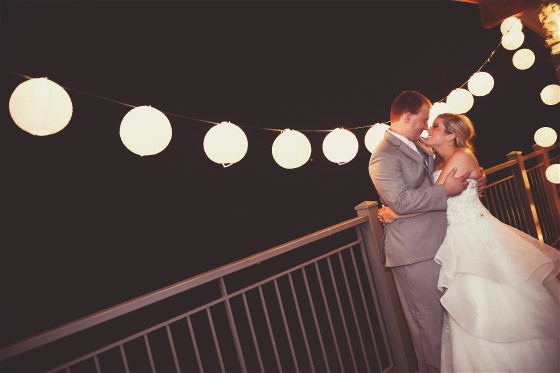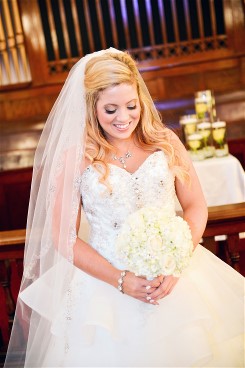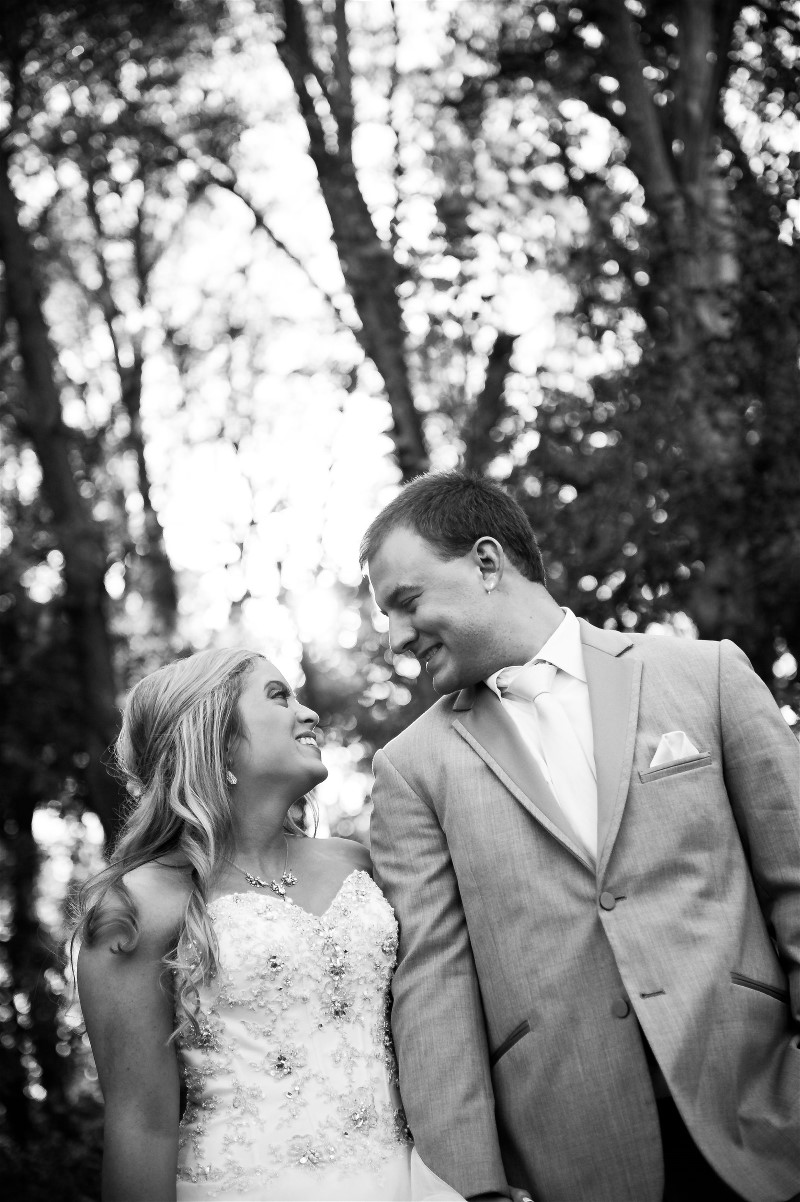 Kate's Wedding Dress Preservation
We loved working on Kate's Alfred Angelo Disney Fairy Tale wedding dress. When we received it, it had a mildly dirty hemline and some make up in the bodice area. An applique on the back of her gown had come loose and there were a few other loose beads.
Kate also sent us her ivory cathedral length veil with embellished trim which had a large hole and several tiny holes in it. She also sent her elbow length veil which was in very good condition.
Kate selected our premium service, Heritage Couture™ wedding dress preservation which includes wedding dress cleaning by hand and several hours of repairs. We thoroughly cleaned her gown hemline and removed the make up stains in the bodice. We also will repaired the loose applique, missing jewel and tightened all the loose beads. We repaired the holes in her veil with silk thread for minimal visibility.
Kate also selected Museum Method™ wedding dress preservation which allows her to inspect her wedding gown any time she likes, and keeps it in optimal condition, protecting it from acid and lignin, light, dust and permanent creases.
Get a Free Quote today for your wedding dress preservation and enjoy the peace of mind that caring for your precious garments will give you.