Note:
We've never seen a lace with the same design as the lace overlay of Jena's gown. The blush silk satin underneath really highlights that pattern and gives it the attention it deserves! Thanks Jena, for sharing the background of this unique dress with us!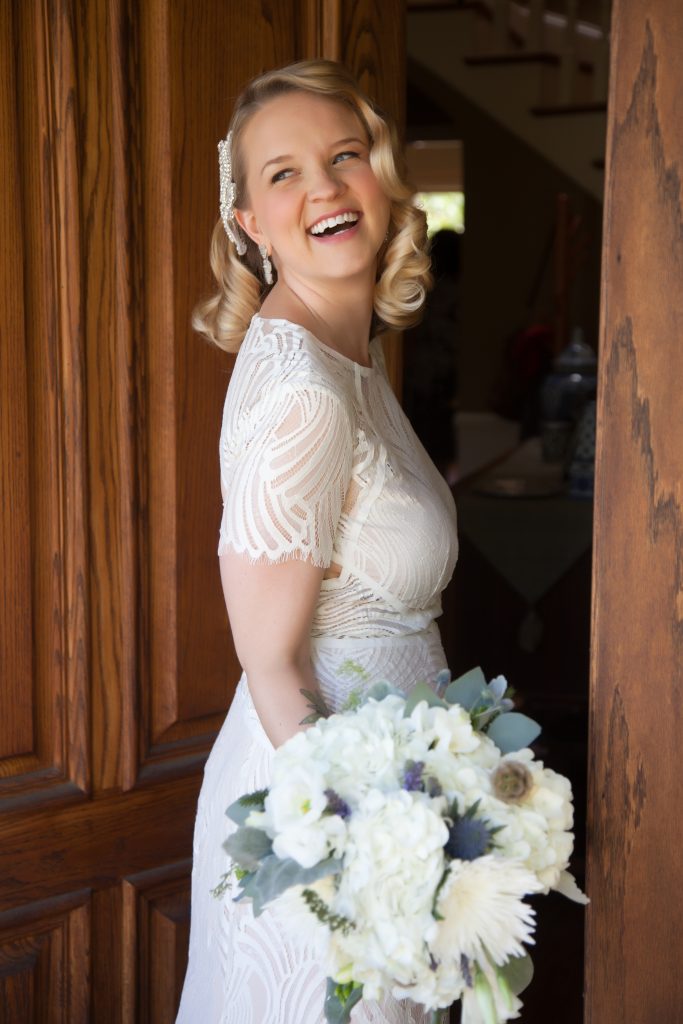 by Jena McRae

I could not love this gown more!! I knew I wanted to go with a vintage look, but most genuine vintage dresses don't fit me right… And I don't love most wedding dresses. I considered going with something really untraditional at some point. But then I found this gown when I was browsing through wedding dresses online, and was immediately struck by the lace, the details, the cut… I was obsessed. It was everything I love about wedding dresses and nothing I hated! 🙂 But I thought I'd have a hard time finding it in a store where I could actually try it on. It's a Beilin gown, by Watters Design. Then a friend of mine recommended I check out Lovely Bride San Francisco in Cow Hollow. The shop looked a little too traditional, but when I went on its website I saw it was having a Watters trunk show! So I had to at least see if they would have the dress, or others I might love. Turns out they had the dress, and it was the only Watters dress in the trunk show that was MY size. They also had the beautiful hairpiece I ended up putting in my hair as well.



Thanks so much for sharing this with us, Jena!
Want to read more wedding gown stories? Read them here. Feel free to share your own love story or wedding gown story in the comments or on our Facebook page!