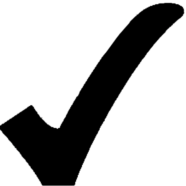 Preparing for your wedding is a big event. So many things have to be planned and executed;it can take many months and sometimes years to pull it all together. Unfortunately, the events and responsibilities that need to be taken care of after the wedding get over looked or even forgotten. This can cause a new bride a lot of after wedding stress if she doesn't know what to do.
Have no fear! We here at Heritage Garment Preservation have put together an After the Wedding Check List that will help you stay on top of everything. You will look like a pro!
Get our After the Wedding Check List!