We loved learning about the unique history of Cathy L.'s dress as we restored it for her. We hope bringing the dress itself back to life brings its history back with it. Thanks, Cathy!
Viola May Howard wore this dress on her wedding day to Joseph Des Lauriers in the year 1910.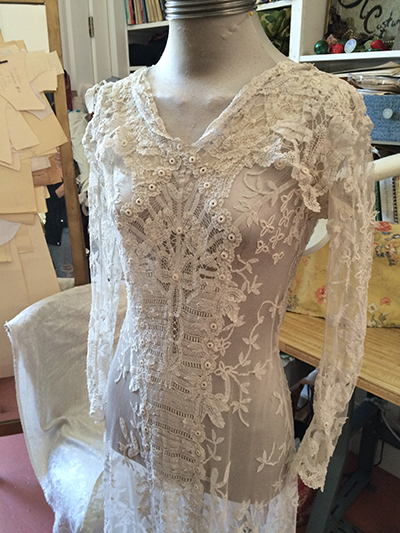 Viola's dress during restoration
Viola's daughter Rosa wore the same dress on her wedding day to Thomas Logan in June 1944.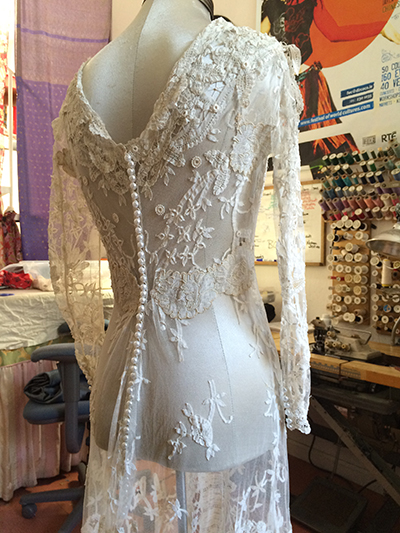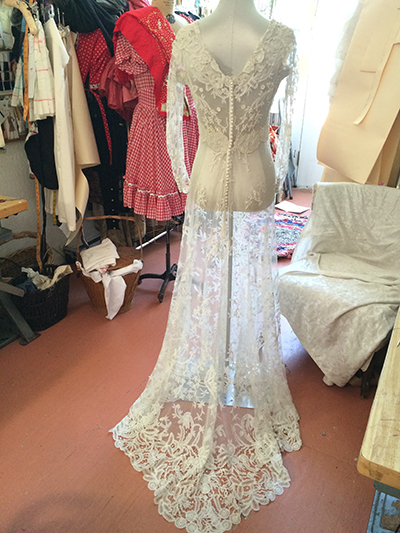 The dress was restored to the same condition it was in the first time it was worn — in 1910!
Viola's daughter Marcia also wore it on her wedding day to Joseph LaSpina on December 29, 1945.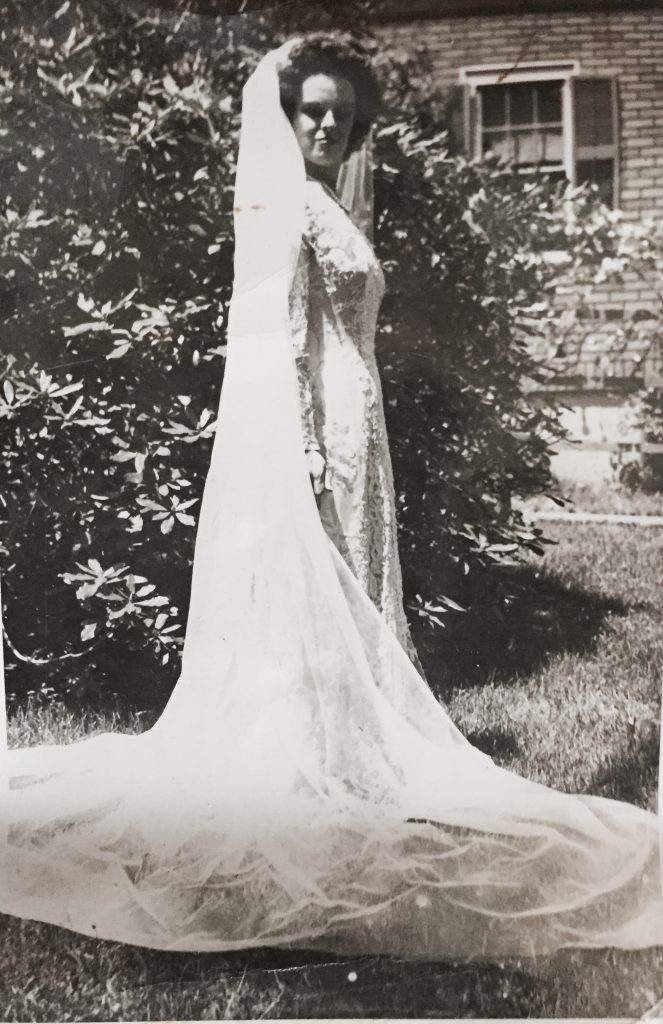 Marcia on her wedding day in 1945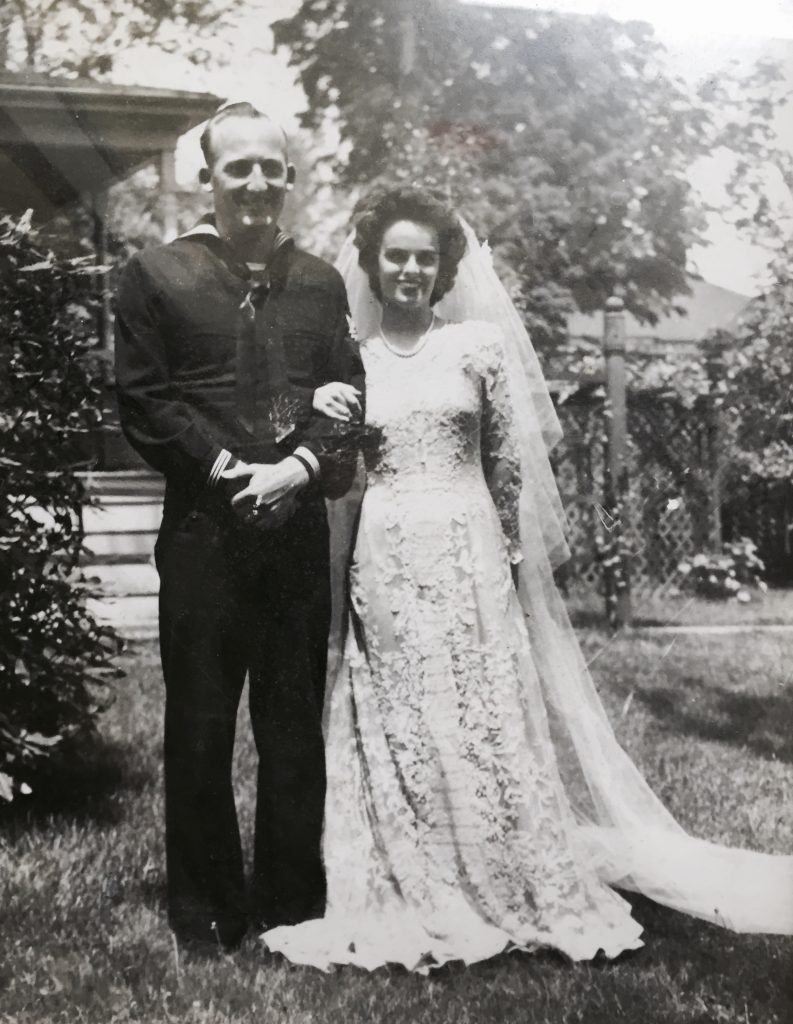 Cathy's parents Marcia and Joe.
They took their outdoor pictures in the spring as it was a cold winter the day they were married!
Viola's granddaughter Anne wore it in 1983.