This "before-and-after" gives you a behind-the-scenes perspective into our wedding dress cleaning process. Follow along with the steps we take and watch this dress become beautiful again!
Your wedding gown will be carefully inspected and an individualized treatment plan will be determined based on your wedding gown fabric, trims and style. Our goal is to return your gown to perfect condition. Our wedding gown care experts will determine the best method of cleaning for your gown to protect it from damage while still getting the stains out.
BEFORE…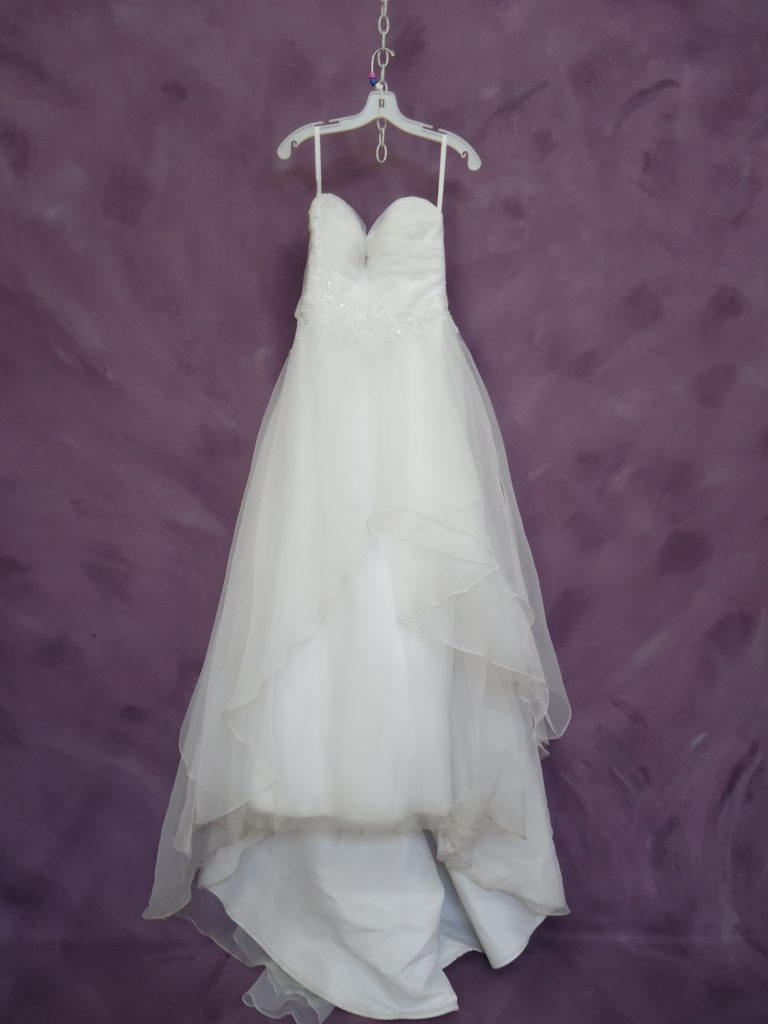 This gown in particular has a few
red flags 

we had to identify: delicate fabric including intricate beading, excessive staining along the hemline, staining from sweat and makeup inside the bodice and around the armpits, and several tears*.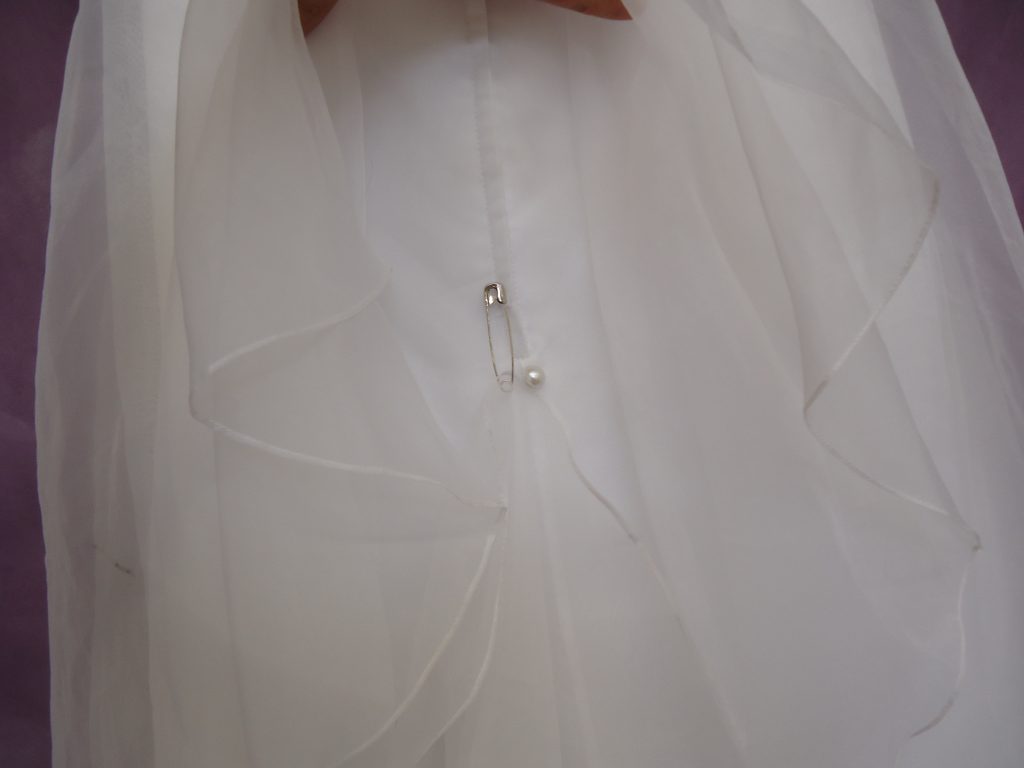 We give your wedding dress TLC (tender loving care.) Unlike wholesale dry-cleaners and many national companies who clean wedding gowns in large quantity (as many as 30 gowns at a time), each wedding gown we treat gets individual care. Most wedding dresses are hand cleaned while some are spot cleaned or dry-cleaned in virgin solvent. We often utilize more than one method of wedding gown cleaning (combining dry-cleaning with spot cleaning, for instance.) We are not satisfied until we are certain every stain that can be removed is removed.
AFTER!
OUR GUARANTEE
You will enjoy peace of mind knowing that we stand behind our preservation processes. Heritage Essentials™ orders receive a 20 year warranty. Our Heritage Select™ preservation offers a 30 year warranty against yellowing. Heritage Couture™ preservation offers a lifetime warranty against yellowing, oxidized spots, etc. We also offer a 30 day satisfaction guaranty as well. If you are not satisfied with our service, you may return your wedding gown to us to be serviced again. We want every customer to be a happy customer.
Do you have a gown or other important heirloom you'd like restored and preserved? Check out our packages here. Want more before-and-afters? See more transformations here, on our INSTAGRAM, and on our Facebook page!