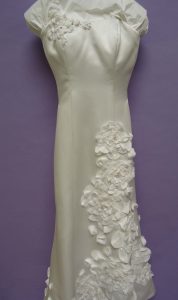 Galina wedding gowns are known for feminine embellishments and a dainty feel. The problem with a dainty, delicate dress? It's delicate!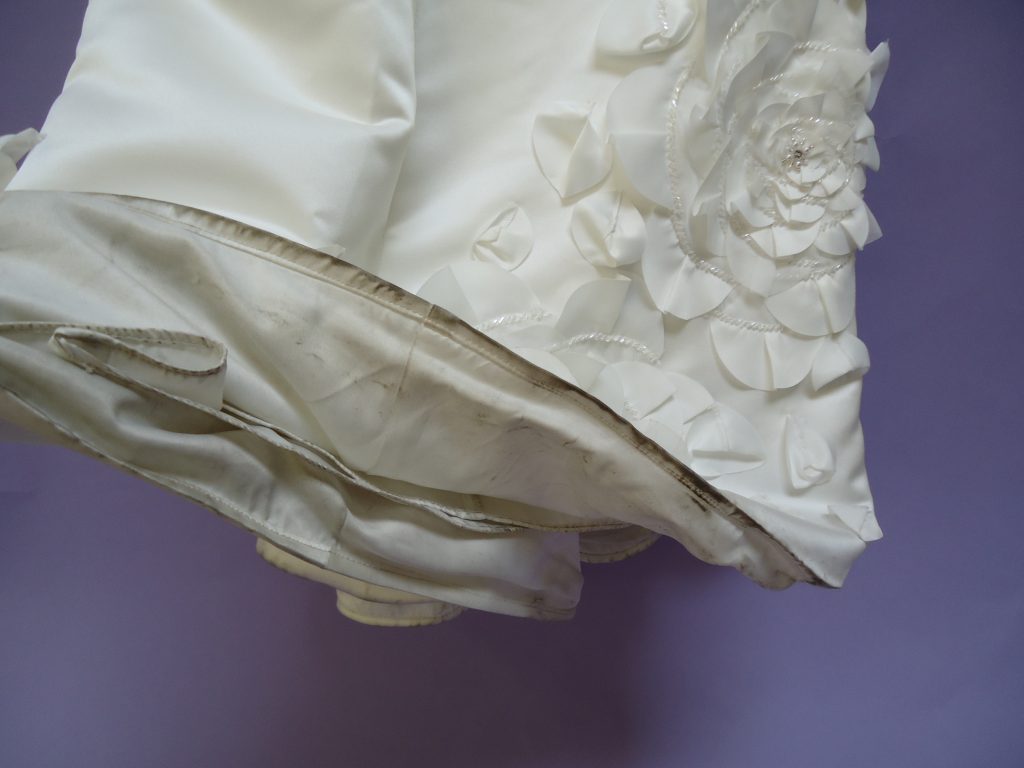 We were entrusted to clean and preserve a delicate Galina gown. The dress featured fragile but lovely 3-D flowers in addition to gorgeous crystal beadwork.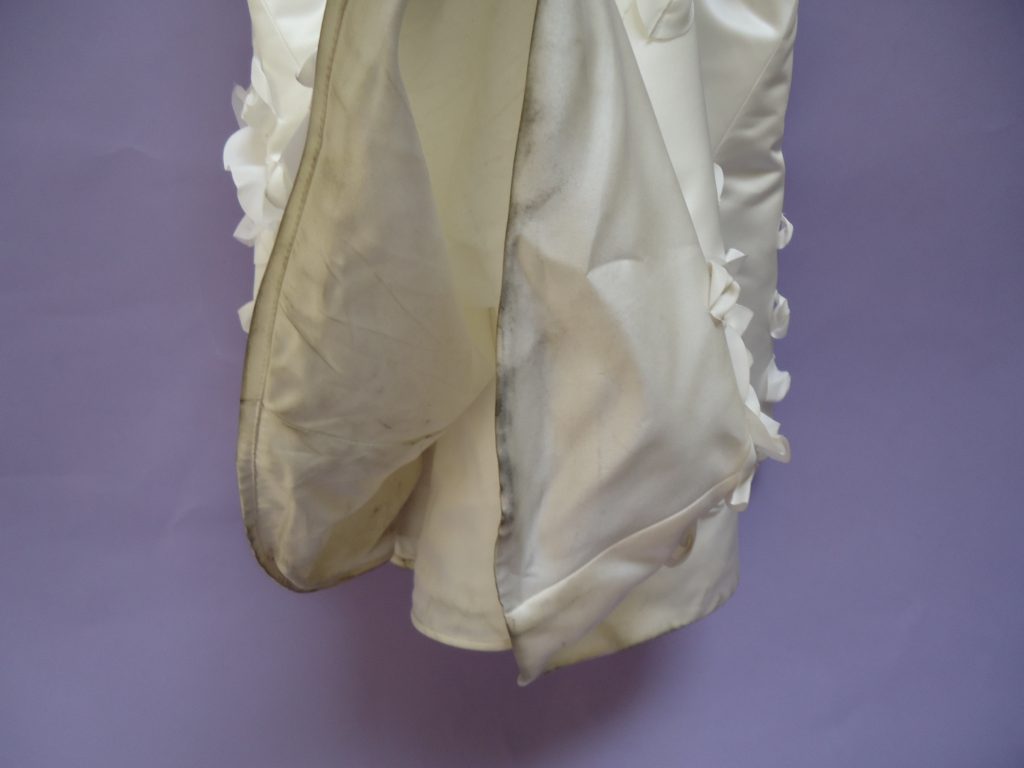 Our wedding dress cleaning and preservation process was employed and the Galina gown was cleaned and preserved with meticulousness and attention. The delicate features were protected while receiving the utmost care. Even after the cleaning process, our guarantee and warrantees continue to care for the dress!