This unique dress from the Diamond Collection was really more like a "diamond in the rough" when it arrived at Heritage Garment Preservation. While unique– embellished with silver satin flowers on the straps and zipper and an elegant satin band around the waist– the dress' condition was hard to ignore. Thanks to good ol' oxidization, the underarms, skirt, and veil all suffered from noticeable staining.


This unique satin gown, its petticoat, and the veil were given the utmost attention and care as part of our Heritage Couture preservation package. We protected the unique applique embellishments by carefully removing them during treatment; when reattached, they became stronger than ever. All parts of the gown were hand cleaned and hand pressed. We hand-stitched the cotton straps to better distribute the weight of the gown and used our Museum Method preservation so the dress can be admired– and more importantly, protected– for years to come.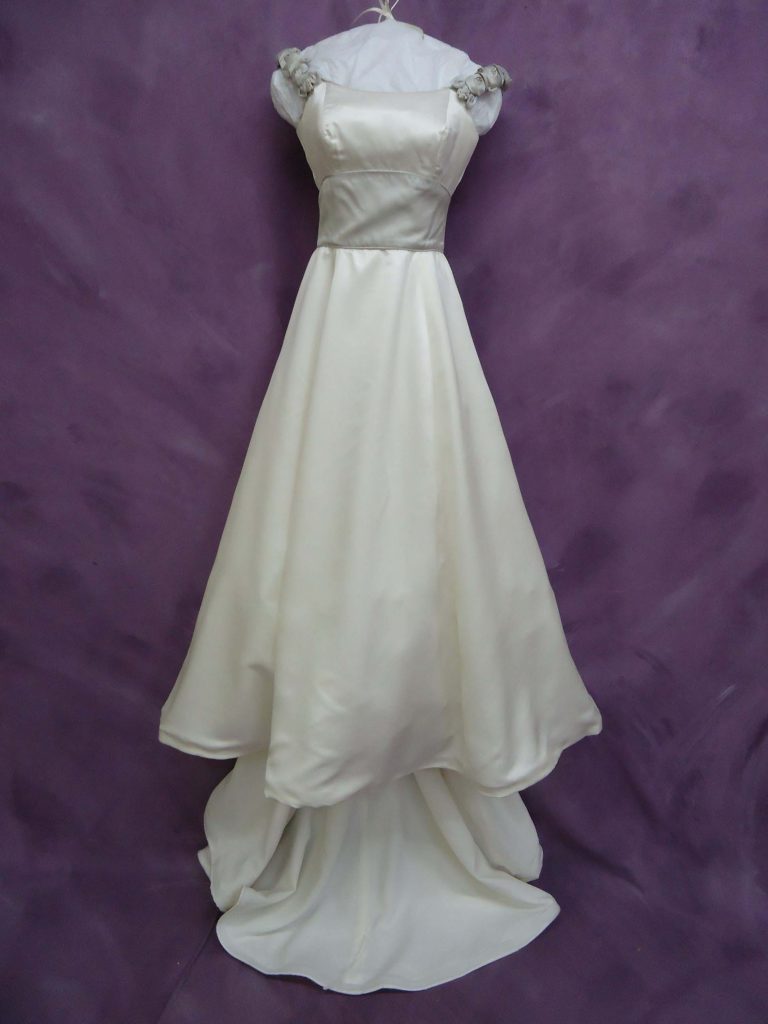 What was once a "diamond in the rough" definitely became a prized jewel once more as it was restored to its original glory. In addition to a beautifully restored gown, our customer received $20 off (!) her cleaning by using one of our monthly promotion codes (if diamonds aren't a girl's best friend, discounts definitely are!).
Want to see your dress make a transformation too? Get an
instant quote
on your wedding dress cleaning or preservation today!