by Jasmine Davis
I loved my dress from the moment I put it on.
I purchased it from
Always Elegant Bridal
in Yuba City, California. The girls there were so awesome and helpful in every way.
When I started alterations, I had to have it altered 3 times because I kept shrinking! The seamstress told me to "stop and eat and Oreo every once in a while." I laughed and said "who tells a bride to eat before they get married? That's ludicrous!"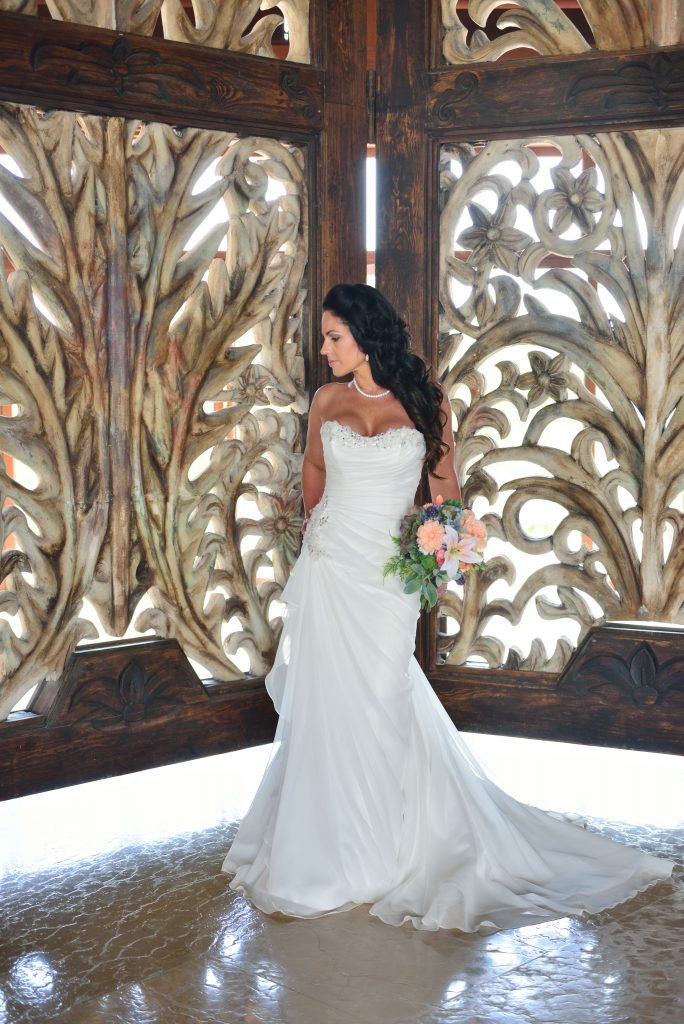 Our wedding was perfect. It was in Riviera Maya Mexico, at
Dreams Riviera Resort and Spa
, on the beach, as you can tell. There is absolutely nothing I would change about any of it.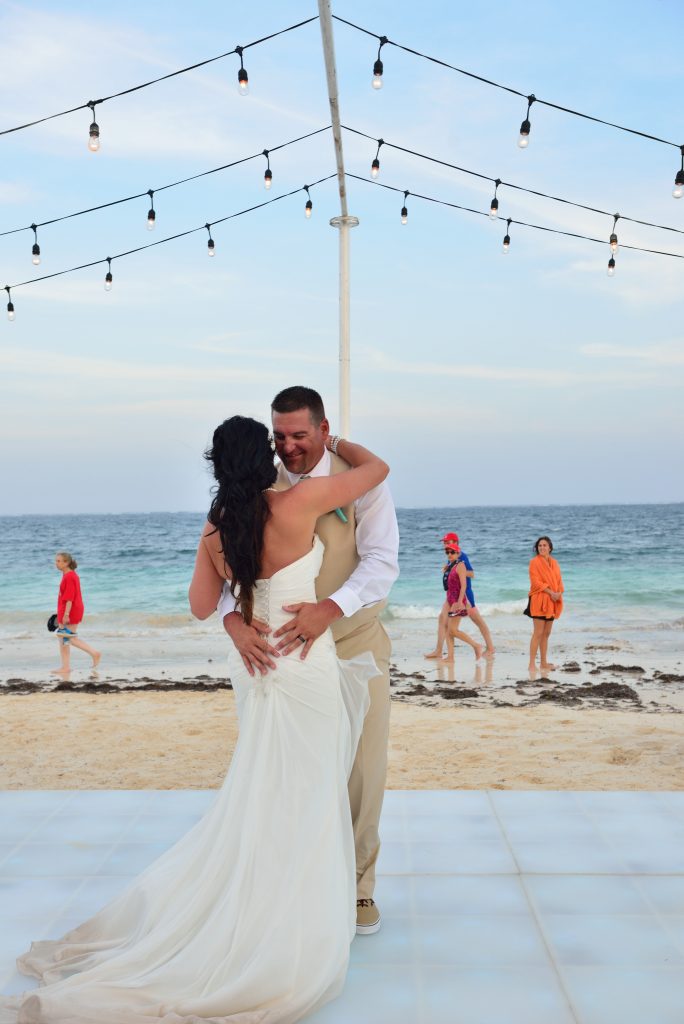 The main tear that Heritage Garment Preservation is fixing happened during the cake cutting. We are very competitive and it was not gentle in any way… Our daughter later said "I didn't know there was cake fights at weddings!"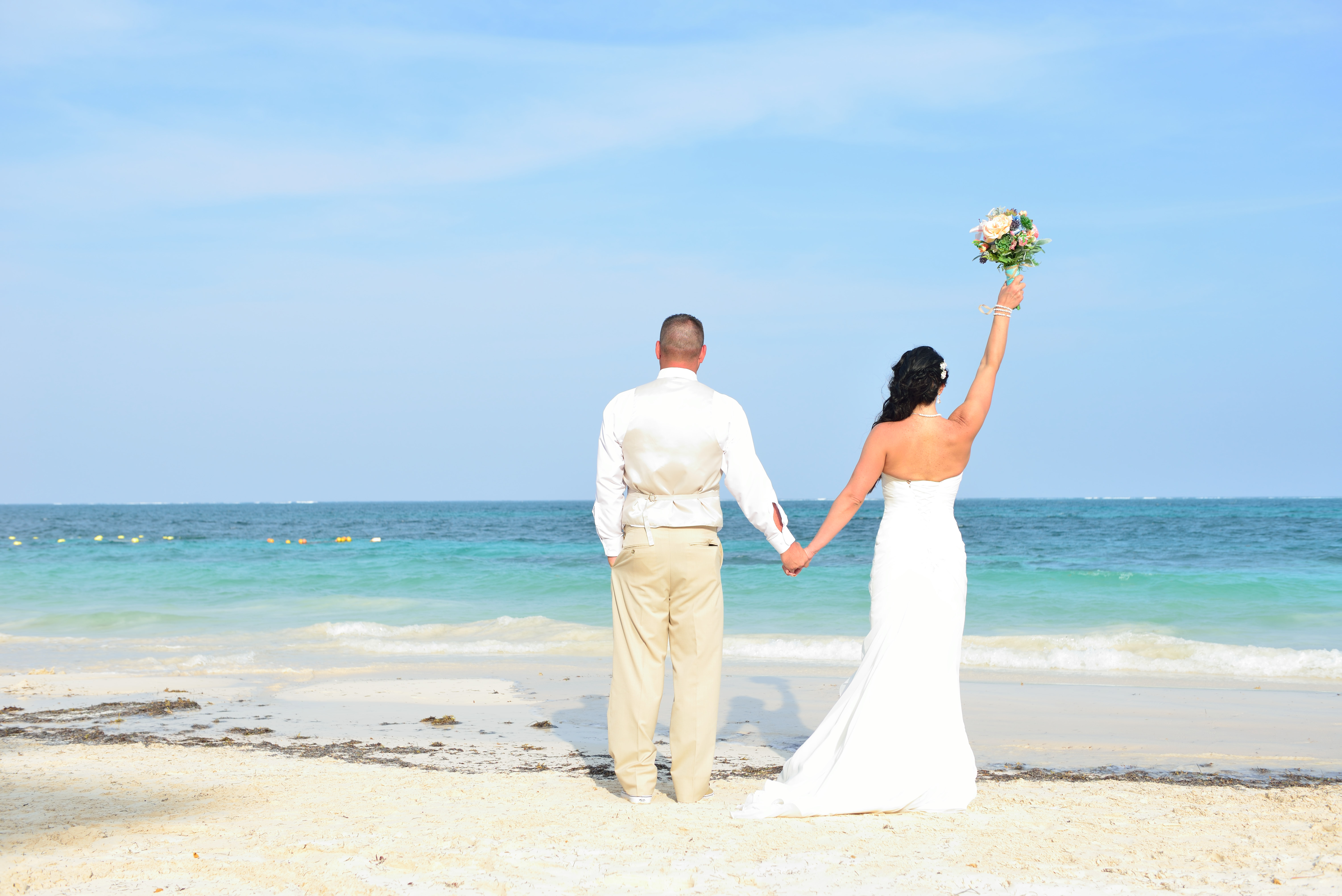 We are planning on doing a trash the dress photo shoot. It will be like a graffiti / boudoir shoot. I can't wait to see how it turns out.
Thanks so much for sharing this with us, Jasmine!
Want to read more wedding gown stories? Read them here. Feel free to share your own love story or wedding gown story in the comments or on our Facebook page!