You won't find hand cleaned wedding gowns and museum quality preservation at a more affordable price than ours anywhere. Last fall we lowered our prices without lowering our quality one bit. But if your budget is still a little tight, don't put off your wedding gown care any longer,  because we now offer a convenient payment plan that will make quality wedding gown care easier to afford than ever before.   
Your invoice can be divided into several payments. You determine how often the payments are made, as long as full payment is made within 90 days of receiving your gown,  or you can follow our standard payment plan:
The first payment will be paid when we receive your gown and set up your payment plan.
The second payment will be charged four weeks after your payment plan is initiated.
The last payment will be made eight weeks after the payment plan is initiated and your dress will be cleaned and preserved and returned to you at that time.
You will be charged a small fee of $10 to set up your payment plan. It will be added to your total invoice. Your second and third payments will be charged to your credit card (or your checking account) automatically. No worry, no fuss.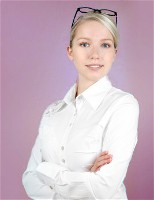 Take a minute and get a new estimate if you received your estimate before our price reduction. Not sure? Get a new estimate just in case.
So don't put off your wedding gown care a minute longer because you don't have the funds right now.  Just be sure to write "Payment plan" in the comments section of the order form when you Order.