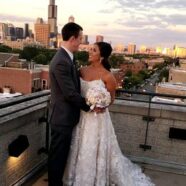 By Carissa Scholin
My name is Carissa Scholin, formerly known as Cabello. I was married to my husband Jonathon Scholin on September 17, 2016 at The Grand Piazza in Chicago, IL.
We purchased my dress from Dimitra's Bridal Couture in Chicago (1009 N Rush St). The designer is YSA Makino. My mother purchased the dress for me. I originally had never wanted to wear a strapless dress and then I found this beautiful gown and became in love! I tried it on and instantly knew it was the one.
Carissa's Wedding Dress Preservation
Carissa's wedding gown is made of a pale peach satin and organza
with appliquéd and embroidered overlay. It also has a lot of jeweled details throughout the gown. As it often very typical after a wedding, when we received it for cleaning we found a moderately dirty hemline and the makeup inside the bodice.
Our skilled staff knew what to do throughly cleaning the hemline, bodice and the overall gown. We also tightened several loose beads and jewels and reattached some loose appliques.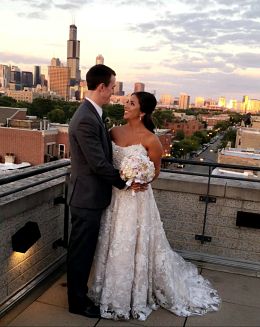 We finished by preserving her gown with our exclusive
Heritage Box™ wedding dress preservation
. Carissa will be able to enjoy her wedding gown forever.
Get a free quote for your wedding dress preservation today and preserve your treasured heirloom gown.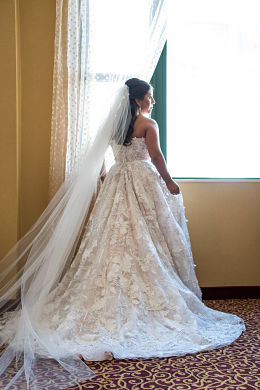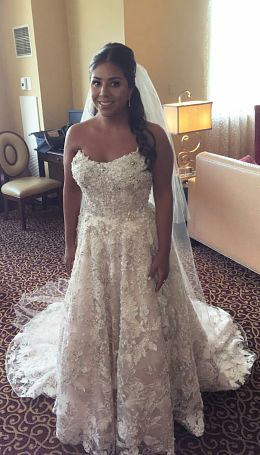 Carissa looks lovely in her beautiful gown. Wedding dress preservation will keep it beautiful forever.