<< Part 5. Wedding Gown Preservation Options    Heritage Garment Preservation >>
Wedding Gown Cleaning Summary
Cleaning bridal gowns made of silk, rayon, or acetate without beads or sequins should safely be done with percloroethylene (perc.) That will be a plus if your dress is really dirty (look at the hemline!) Of the different dry-cleaning solvents available, Perc. is the best degreaser. Cleaning a wedding dress with beads and sequins is safest with wet-cleaning or the Stoddard, Hydro-carbon, Greenearth or DF-2000 solvents.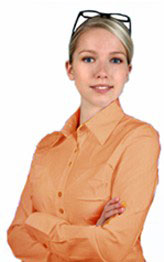 When comparing wedding dress cleaners, choose one who uses virgin solvent on wedding dresses and cleans wedding dresses one at a time. Virgin solvent will get your dress cleanest and will not leave an odor. Also, find a cleaner who has a lot of experience with wedding gowns. Bridal shops will often give your best advice on finding a good cleaner.
Be sure to point out any stains on your gown to the dry-cleaner. Also, notify the dry-cleaner of any spills on the dress, even if they don't show. Dry-cleaning fluids will not remove sugar stains (such as wine or soda), so the dress needs to be pre-treated.
If your dress and lining are polyester, with or without beads and sequins, wet cleaning should be safe and will get your dress the cleanest. Check your label carefully, and look for a hand wash or dry-clean only label, or the symbol indicating water cleaning. If in doubt, test clean an inconspicuous area of the dress. You should be able to safely hand wash most polyester gowns if you are careful.*
Wedding Gown Preservation Summary
Keeping your wedding gown in the best overall condition should be the primary concern in determining your wedding gown preservation. You will need to protect it from:
Yellowing
Permanent creasing
Mildew and mold
Oxidation spots
Light
Dust
Removing your bridal gown from the plastic garment bag and having it cleaned and preserved in an acid-free and lignin-free environment is the best protection against yellowing.
Boxing your gown in a true archival quality box made of acid-free, lignin-free board (not just acid-free coated) is superior to having it sealed in a box because you can refold it every 2 or 3 years, which will help protect it from permanent creases. Also, a true archival box will not break down and become acidic in a few years and will protect your gown for many years to come.
Bagging your gown in an acid-free cotton bag offers the best protection against permanent creasing and mildew development and does not need the maintenance that boxing requires.
Both boxing and bagging will protect your gown from dust and light. All preserved gowns should be kept in a climate controlled environment. An interior closet works well (avoid closets with an exterior wall.) Inspecting your gown periodically will ensure that it remains in good condition. Oxidation spots generally show up within the first year. The sooner these or other problems are discovered, the more likely they are to be remedied.
*Disclaimer: Check the care label carefully. The manufacturer's directions should take precedence. Our advice is given in good faith but is without warranty.