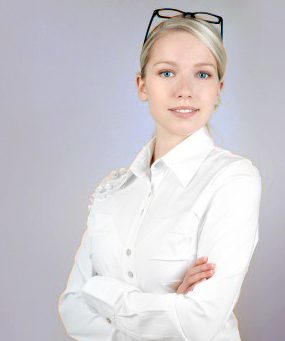 Now that your honeymoon is over, you get to start making many important decisions. One very important and immediate decision you need to make is, "What do I do with my wedding gown?"
Don't let one of your first decisions be one you will regret later in life. Do your research before choosing who will take care of your treasured wedding dress.
As you do your research, you will discover that there are a number of impressive sounding treatments offered in the wedding dress cleaning and preservation industry. While some of these processes may sound important, and give an illusion of proficient care they really are only gimmicks. Don't be swayed by a fancy name for a common treatment. Know exactly what the processes are that your gown cleaner is using.
Some examples of this are:
Acid-free chambers. It sounds intriguing, but it is merely lining of acid-neutral paper over the paperboard preservation box.
Anti-sugar treatments – This means removing sugar substances with water. Dry-cleaning solvents cannot remove sugar substances, so they must be pre-spotted with water before dry-cleaning.
Zurcion Method Dry-Cleaning- Surprise! Zurcion is a trademark only and not an actual dry-cleaning solvent. Yet, for years many wedding dresses carried a care label with instructions to clean the gown with Zurcion cleaning only. The cleaners who provided these labels to dress manufacturers have been reprimanded by the FTC. You will only find these care labels in gowns manufactured before 2000.
Sealing- This is basically shrink wrapping the paper preservation box. There are several risks with this procedure. One risk is the containment of the off-gassing from the paperboard box. Sealing also promotes mildew and makes inspection impossible. And who knows if your gown was even cleaned at all?
To get the best care for your gown, keep your focus on finding the best gown cleaning and preservation services available. Unfortunately most dry-cleaners and bridal shops send out their customer's wedding gowns to wholesale dry-cleaners for cleaning and preservation. These wholesale cleaners usually dry-clean their customer's gowns with 20 to 30 others. Little attention is paid to individual gowns. And anything on the other dresses will most likely now be on yours. It will likely then be stuffed into a low quality preservation box and shrink-wrapped ensuring you won't look at it for many years.
So, if you choose to go through a local dry-cleaner, find one who does the cleaning themselves, instead of sending it out to the wholesalers. Look for a company that cares about their equipment and the quality of their staff. They will likely be more expensive. Try to find a cleaner who cleans each wedding gown one at a time and will care for your gown like their own. You may need to ship it to a wedding gown preservation company in another city or state. This company should explain the details of how this is arranged when you are doing your research. You may end up spending a little more than you wanted, but in the long run it will pay off.
Put your mind at ease today by making the important decision about the care of your treasured dress. At Heritage Garment Preservation, we hand clean every wedding gown. We also offer two methods of quality preservation: Museum Method and Heritage Box Preservation. Receive a FREE Estimate today for your cleaning and preservation. Your beautiful keepsake will then stay beautiful for years to come.
Your wedding gown will always have the magical ability to bring back memories of your wedding day. All the sounds, smells and visions will come flooding back every time you see, touch or hold your precious gown. Some years from now, who knows, you may even witness someone very dear to you wear it on their special day.
© Copyright 2007 Heritage Garment Preservation