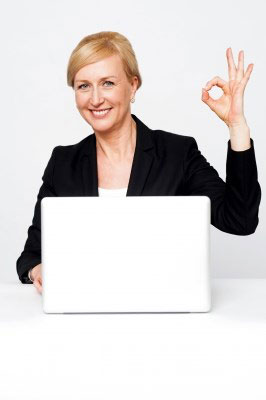 Reduce your stress and get organized by setting up a social media calendar. initiating a simple system of creating and sharing content through social media will help shorten your "to do" list.
Use a Social Media Strategy Template
To get your social media organized, start with our social media strategy template that you can edit with your own specific social media plans. We have set it up as a Google Doc that you can open and copy and paste each worksheet into your own Google doc or into an excel spreadsheet if you prefer.
The calendar is set up for Mon – Friday, with Monday's date in the left column. If you would like to post on the weekends, then you can edit your calendar to include those days.
Using a Social Media Calendar
On our sample social media planning calendar, we are planning to blog on Tuesdays and Thursdays. You could blog more often. At a minimum, be sure to blog once a week. So we also made columns to plan those blog posts. We have a Tuesday column and a Thursday column.
You should be posting content on your social media channels every day, so on the non-blog days you can on share interesting articles or pictures that you think your followers will enjoy. We call that "Find and Share."
On the second worksheet of our social media content calendar template we have promotions planned for a whole year,
including the discount code and a column to track the success of each code. If you look closely you will see that we actually have only four different promotions. This does make it a little easier to handle. We can reuse our coupon codes, and best of all our blog posts. We just edit it for the current month, and change the publish date and our promotion is good for a new month.
One of the most important things on the social media strategy template is the categories for blog posts. I have divided the sample calendar up so that each Tuesday the blog post will be about a recent wedding. And on Thursday the blog posts vary between several topics.
Note that one post every month is a video. Search engines love videos, so if you haven't done it yet, get yourself a video camera, microphone and start creating videos. If you can make videos more often it will be better, but at least once a month would be a great start. Be sure to upload the video to youtube.com then embed the code into your webpage. For the text for the page, write out the actual dialog that is on the video, or abbreviate it if necessary.
So having a social media calendar will help simplify and de-stress your day giving you more time for some fun. Enjoy!