In this day and age, good reviews are probably your very best marketing tool. People trust reviews next to recommendations from friends and family. They are basically "Word of Mouth" advertising. To take advantage of this, you need to get reviews on review websites such as yelp, and hopefully they will be good reviews. So how to get good yelp reviews? We have two pieces of advice: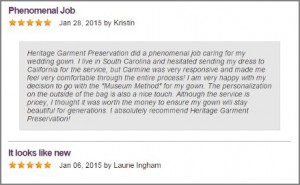 Strive for Happy Customers

Ask for Reviews
How to Get Happy Customers
This may sound obvious, and it really is. But think of every customer as a potential reviewer. What can you do to improve your customer satisfaction level? If you are having difficulties here, it may be time for some business modifications. Compare your competition and modify your policies if you need to.
Take a few minutes and determine what requirements your customers would have for a "perfect" experience. Now consider how often your customers have a perfect experience. Are there some problems that happen consistently? This is an opportunity to make some changes and reduce those common problems.
Talk to your staff and be sure they understand what your expectations are for your customer service. Consider some rewards for staff that consistently demonstrates excellence. Bottom line – be sure your best practices are used for every customer.
How to Ask For Reviews
There are many ways you can do this. Here are a few ideas…
Hang a sign near your checkout with a clever saying. How about, "Got a Complaint? Let us fix it. Happy with Your Service? Share on Yelp." However be aware that if the customer leaves a review right from your workplace, it will likely end up in the filter, as the ip address of the reviewer will be the same as your ip address. It's best that the review is created at your customer's home.
Print business cards with a QR code directed to your review page, Yelp, Google+ page, etc. Staple one to every receipt, or include with every package.
Print a review request on your receipt with an easy address to visit such as: marysphotography.com/reviews
Consider offering a discount or incentive if a customer brings in a printed copy of their review. This doesn't need to be a good review, just any review. This works best for services that will be repeat business. Print it on your receipt, something like, "Save 20% on your next visit with a printed copy of your review on any review website."
Automate your process with auto-responder emails. Collect your customer's email addresses and then add them to a contact list in mailchimp.com, or Constantcontact.com, or some other email provider. Have an auto-responder set up to email automatically at a time you predetermine asking for feedback on their service with a link to your preferred review website. Have another one set to email a week later, thanking them for their review if they left one and asking again to leave a review if they didn't.
Unsubscribe difficult customers from your auto-responder list. If you know a customer isn't happy, take a minute and remove them from your list. You really do not want to invite them to leave a review!
Respond to bad reviews right away. Always apologize that the customer had a bad experience and publicly state your determination to make it right – even if you think the customer is wrong. What is most important is that it shows publicly that you are determined to make things right. If the customer is really difficult, take it offline and try to work with them to make them happy. You may be surprised to find the customer go back and modify their review after you do make them happy.