Veil Restoration
---
Make It Beautiful Again
Restore your aged, yellowed bridal veil to a beautiful condition again. Service includes:
Taking apart veil headpieces before whitening
Restoring tulle (if possible)
Restoring headpiece
Reconstructing veil
This $150 service includes a standard headpiece and tulle that must be taken apart before restoration and reassembled afterward.
Restoration and Preservation
After veil restoration you can add archival preservation to help keep your veil in the best condition. Restoration and preservation services include:
All services listed above
ARchival preservation in either Museum Method™ (hanging in cotton bag) or Heritage Box™
Please note that your veil restoration costs can vary from as little as $20 to $200 or more depending on the complexity and condition of the veil. We will notify you after we receive your veil of your actual costs. Also note that customers purchasing Veil Restoration without wedding gown restoration are responsible for inbound shipping costs. Return shipping costs are included.
---
Find Similar Products by Category
---
"Best Presentation"
Wedding Gown Preservation Reviews: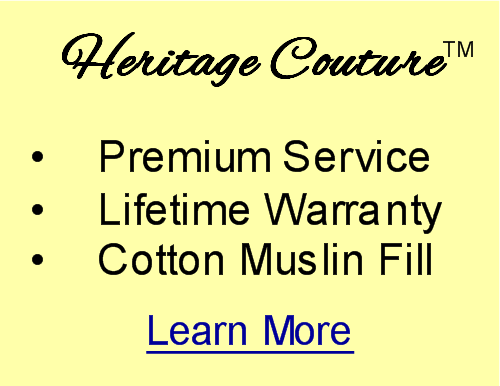 Good work!
I found my dress to look just as it did on the morning of my wedding...dirt stains, grass, and chocolate cake were gone...The custom label is pretty special too...
Carmelina - Oct 2012