Veil Restoration
Shipping:
$10.00 (Fixed Shipping Costs)
---
Make It Beautiful Again
Restore your aged, yellowed bridal veil to a beautiful condition again. Service includes:
Taking apart veil headpieces before whitening
Restoring tulle (if possible)
Restoring headpiece
Reconstructing veil
---
Find Similar Products by Category
---
"Best Presentation"
Wedding Gown Preservation Reviews: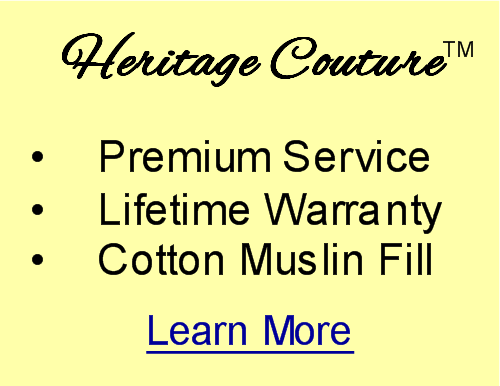 Good work!
I found my dress to look just as it did on the morning of my wedding...dirt stains, grass, and chocolate cake were gone...The custom label is pretty special too...
Carmelina - Oct 2012