Payment Plan
Don't Wait on Your Wedding Gown Care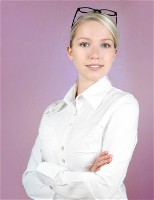 We offer one of the best values available for wedding gown care. No where else will you be able to find hand cleaning and museum quality preservation at such an affordable price. But if your budget is a little tight, don't put off your gown care, let us set up a convenient payment plan for you instead. Your invoice can be divided into several payments.
You determine how often the payments are made, as long as full payment is made within 90 days of receivng your gown, or you can follow our standard payment plan:
Our Standard Payment Plan
1. The first payment will be paid when we receive your gown and set up your payment plan.
2. The second payment will be charged four weeks after your payment plan is initiated.
3. The last payment will be made eight weeks after the payment plan is initiated and your dress will be cleaned and preserved and returned to you at that time.
We'll set your payment plan up over the telephone or you can download and fill out our Payment Plan form and fax it to us at 888-858-4843 or mail it to us at 4592 E 2nd St Ste N, Benicia, CA 94510. You decide when the first payment will occur. Your second and third payments will be charged to your credit or debit card automatically.&nbsp No worry, no fuss.
Call 866-268-4696 and we will walk you through our ordering process.
Follow these easy online steps:
Receive an estimate for your wedding gown care
Order your gown care - Be sure to write "Payment plan" in the comments section of the order form.
We'll send shipping instructions and a shipping label to you.
You ship your wedding gown to us.
We'll inspect and invoice your gown and contact you to set up a payment plan.
So give us a call at 866-268-4696 and let us set you up with a custom payment schedule so your dress doesn't have to wait for the care it needs.